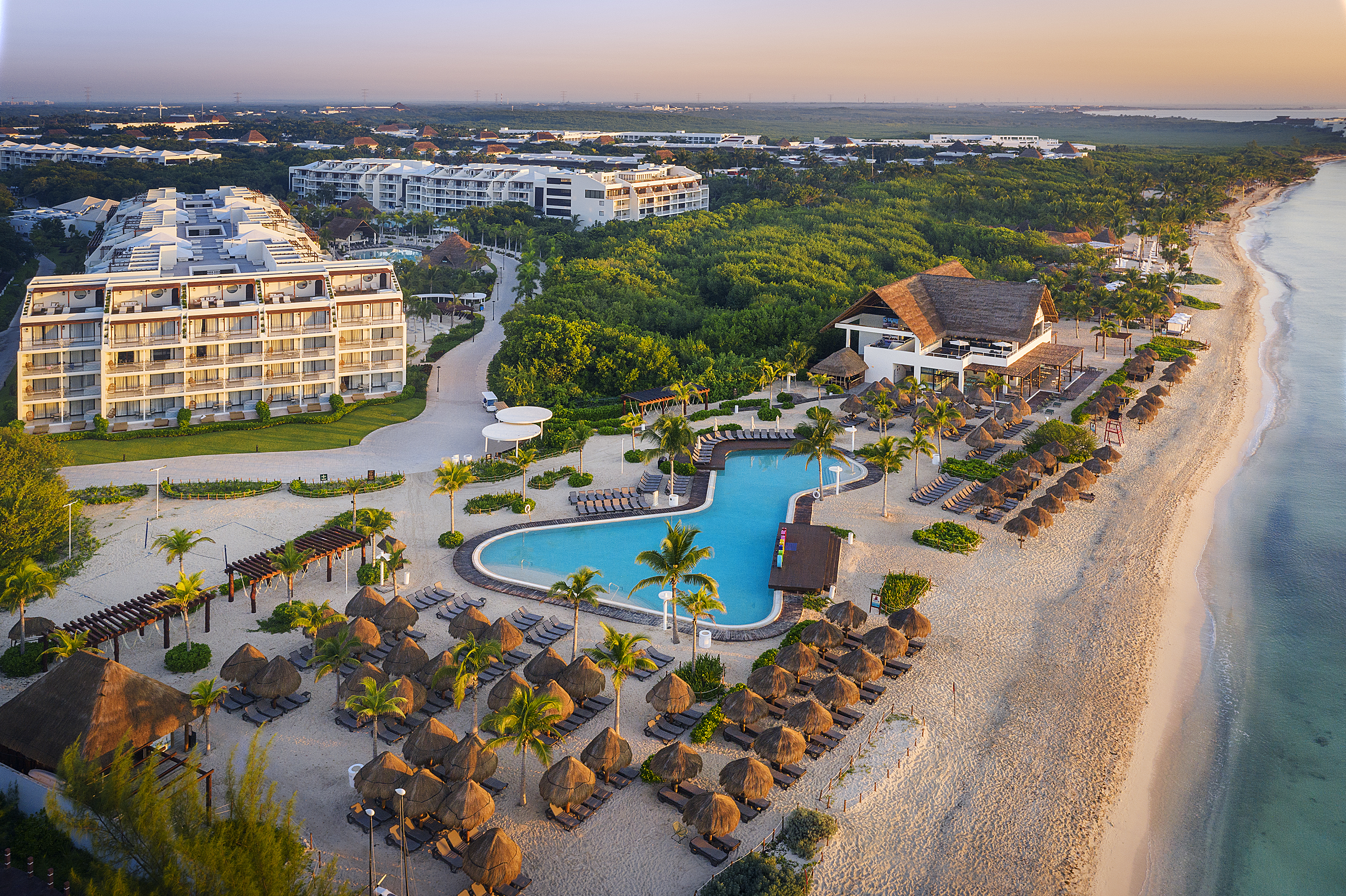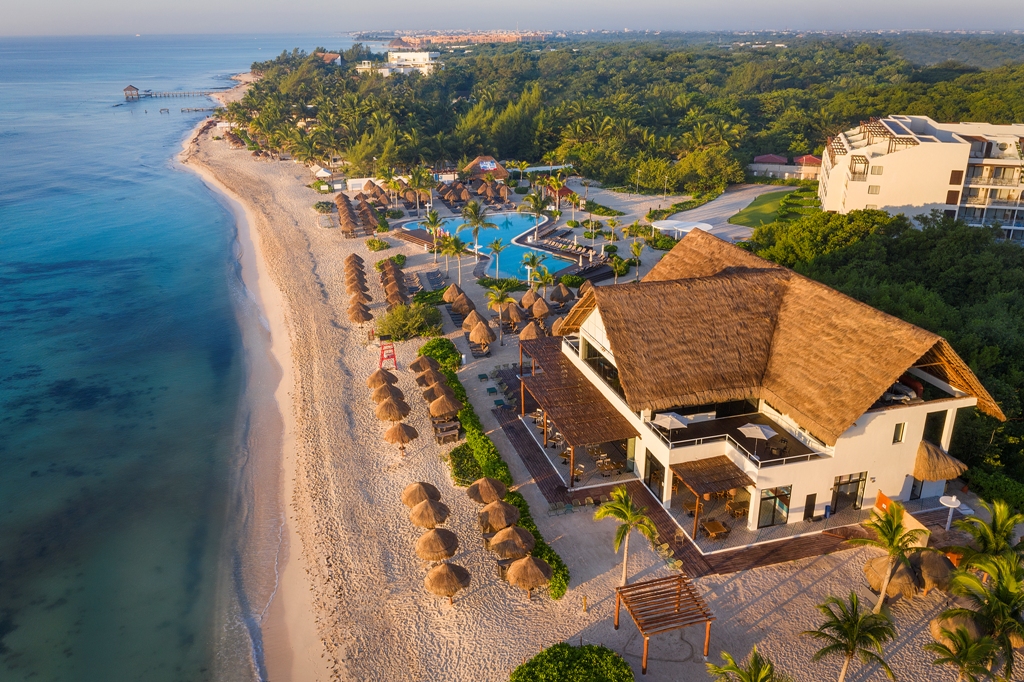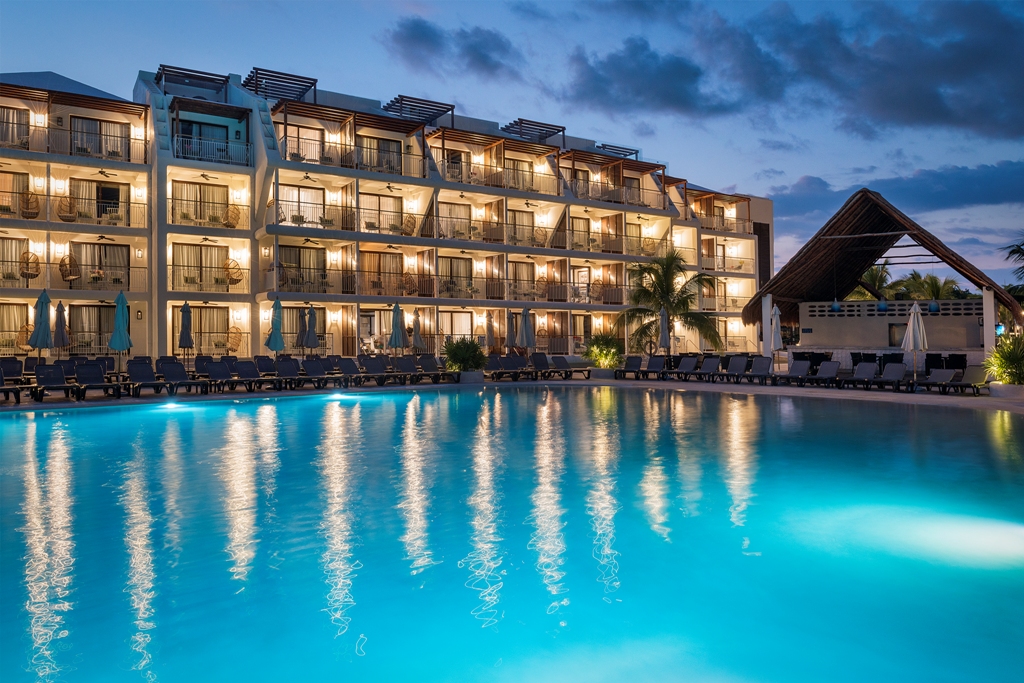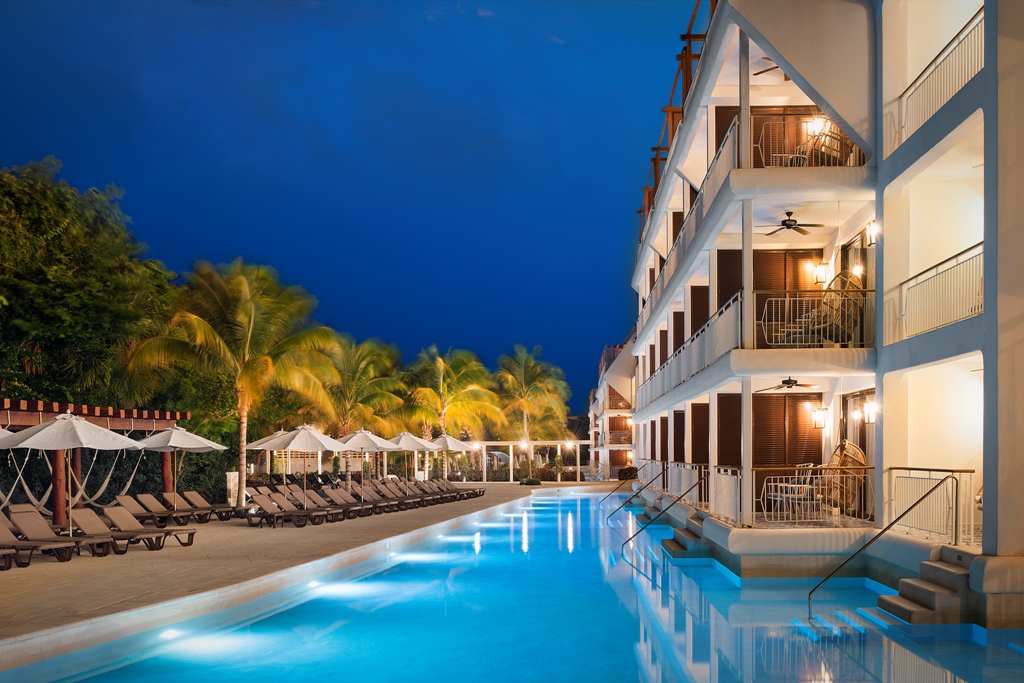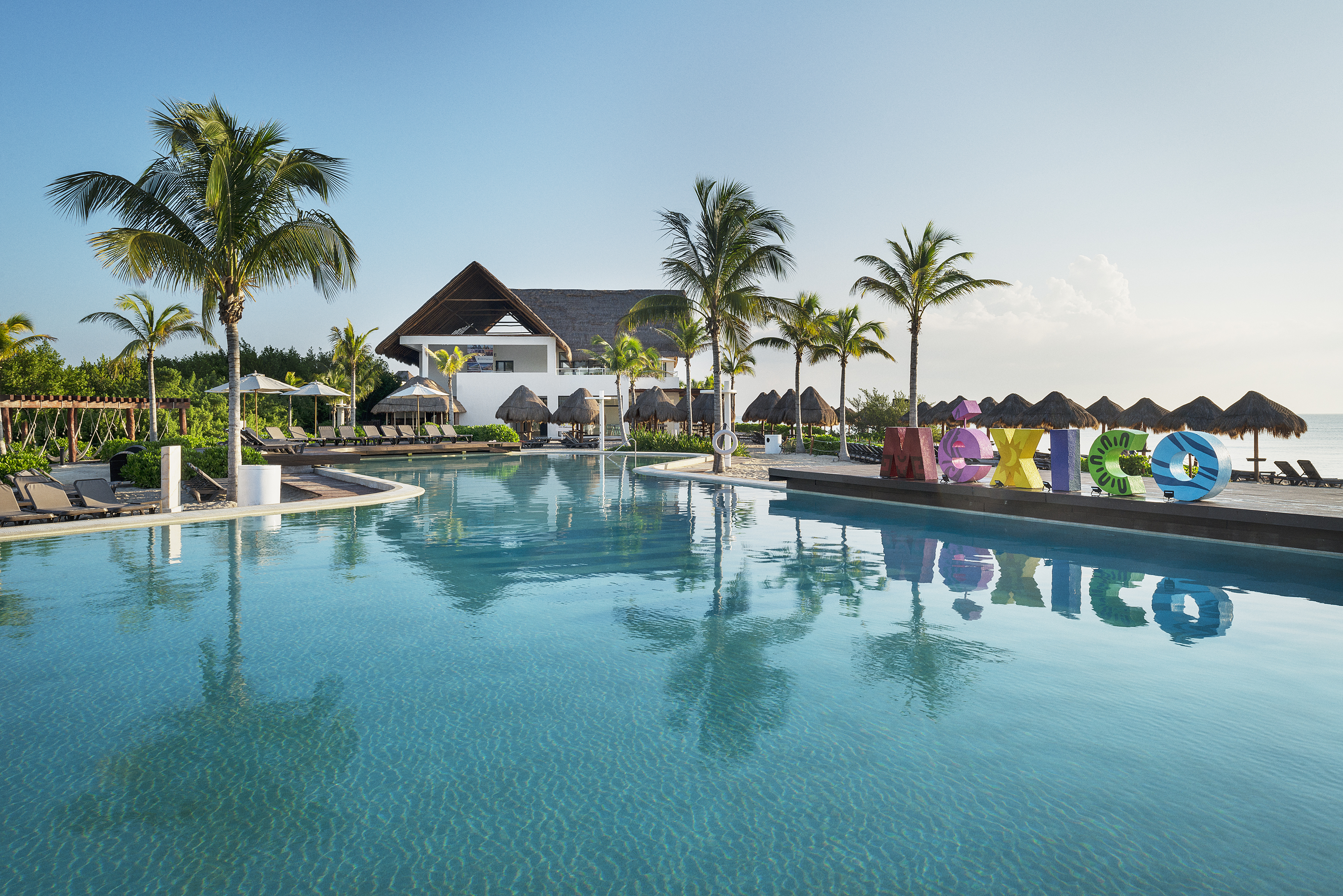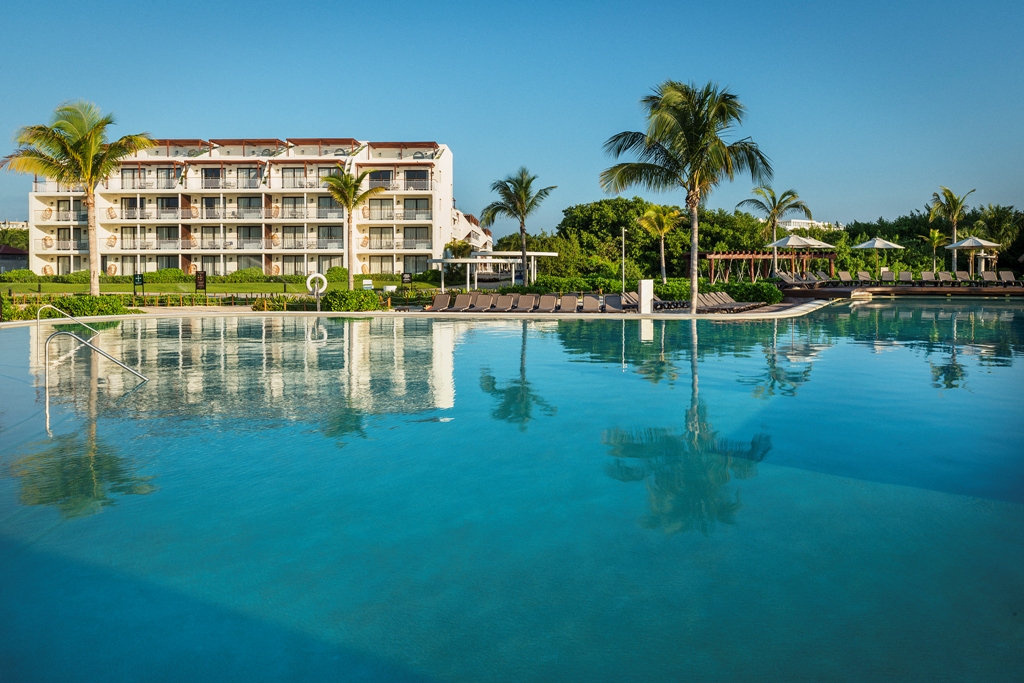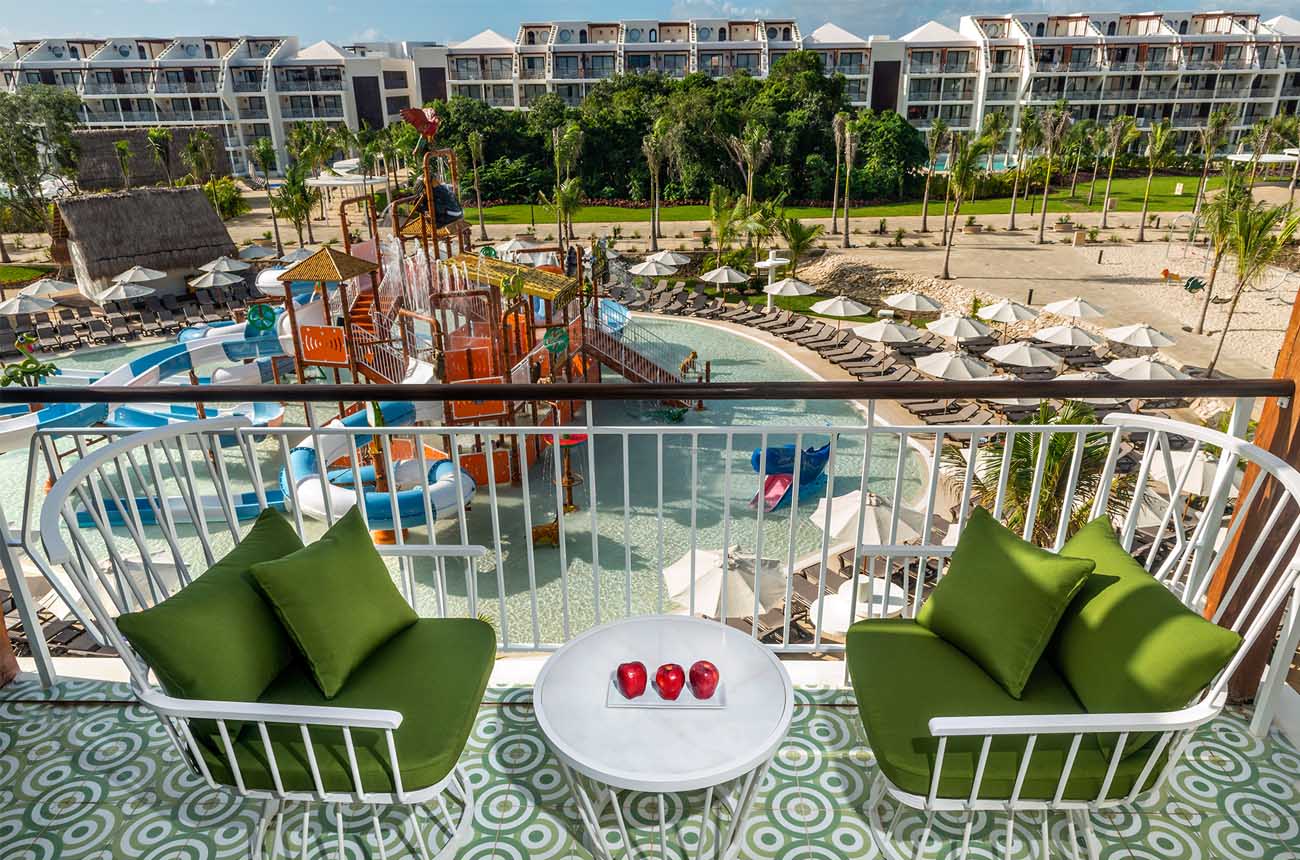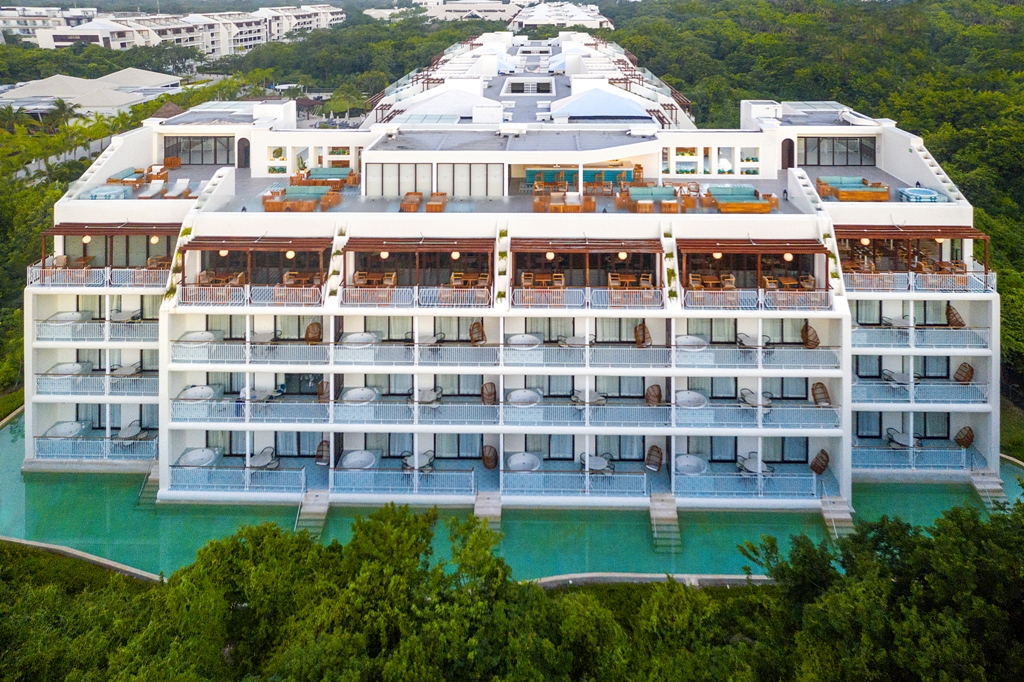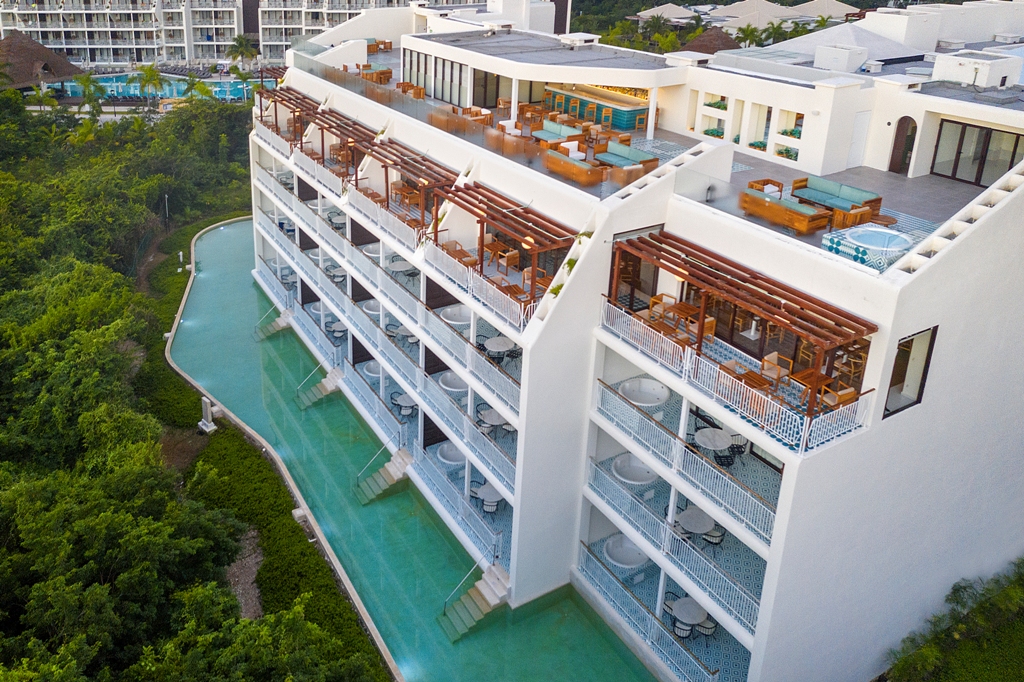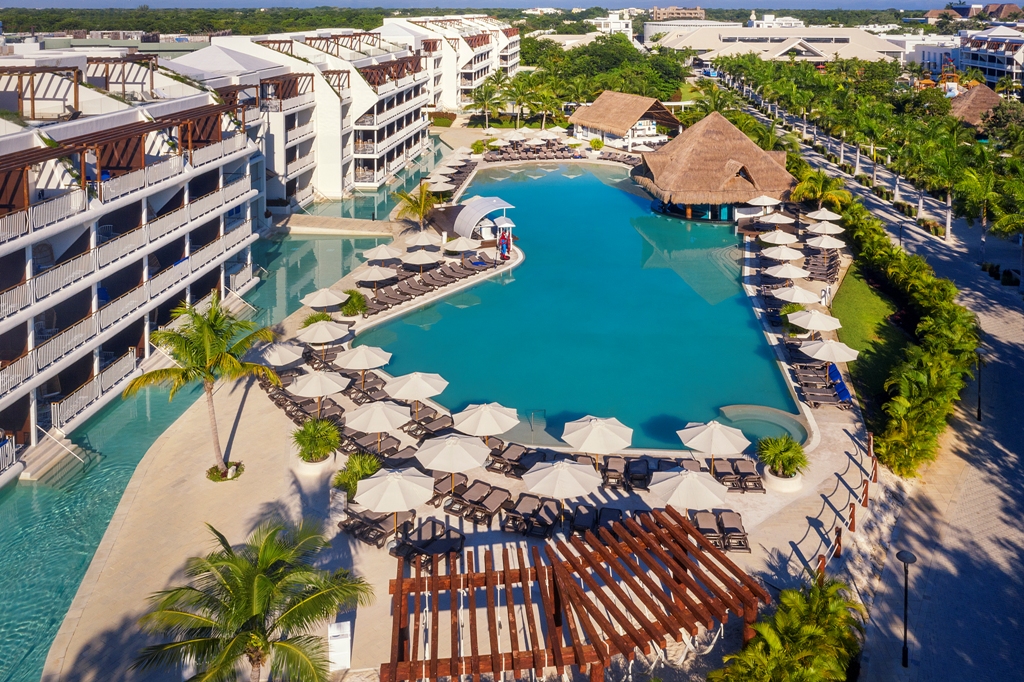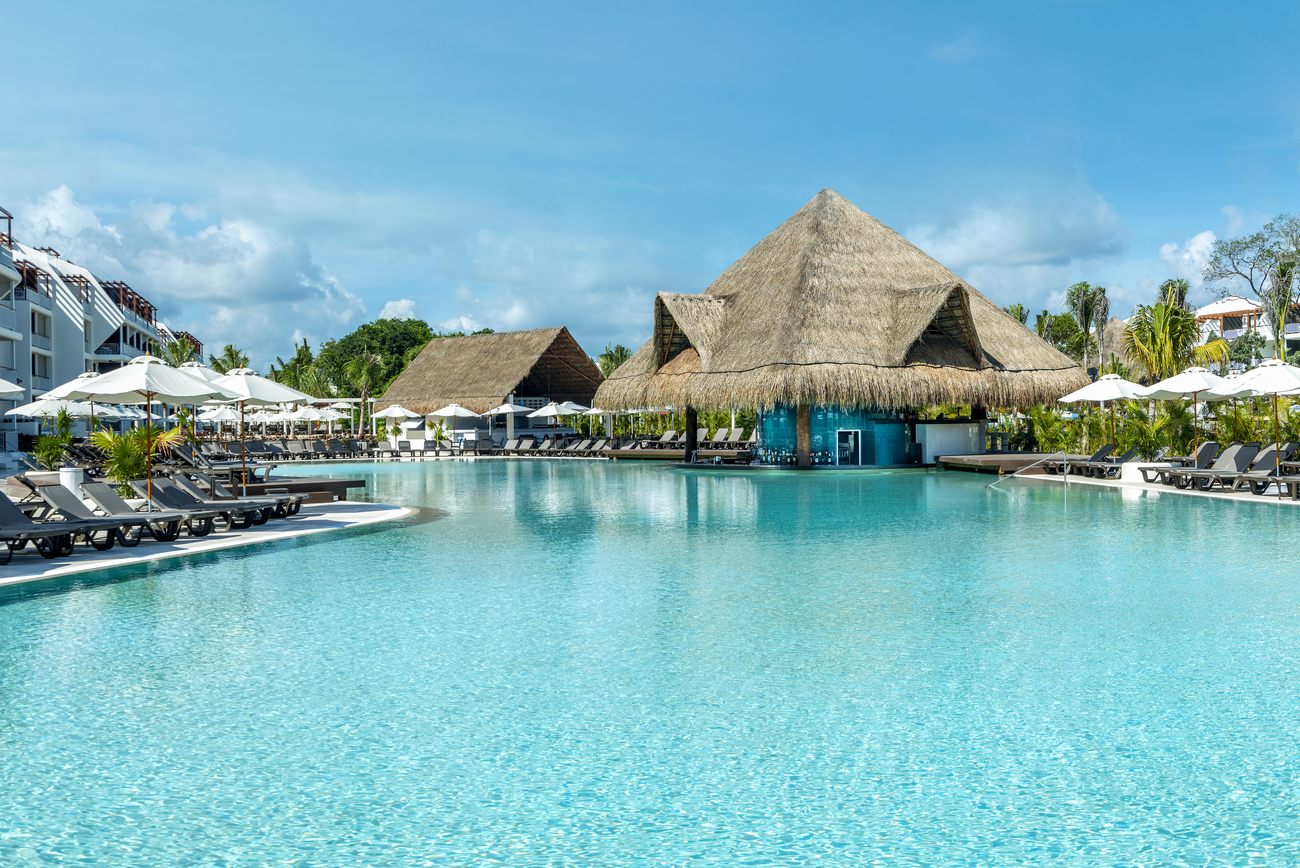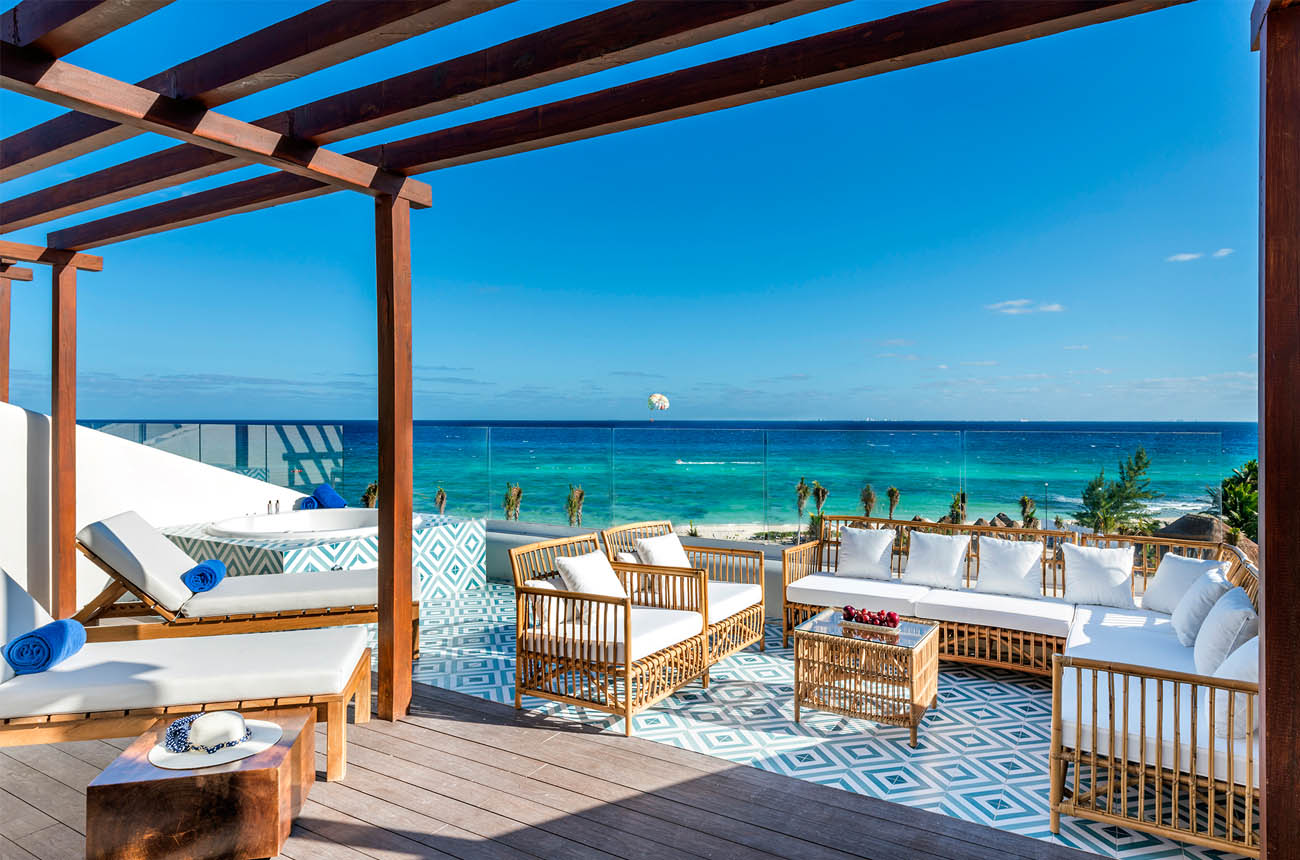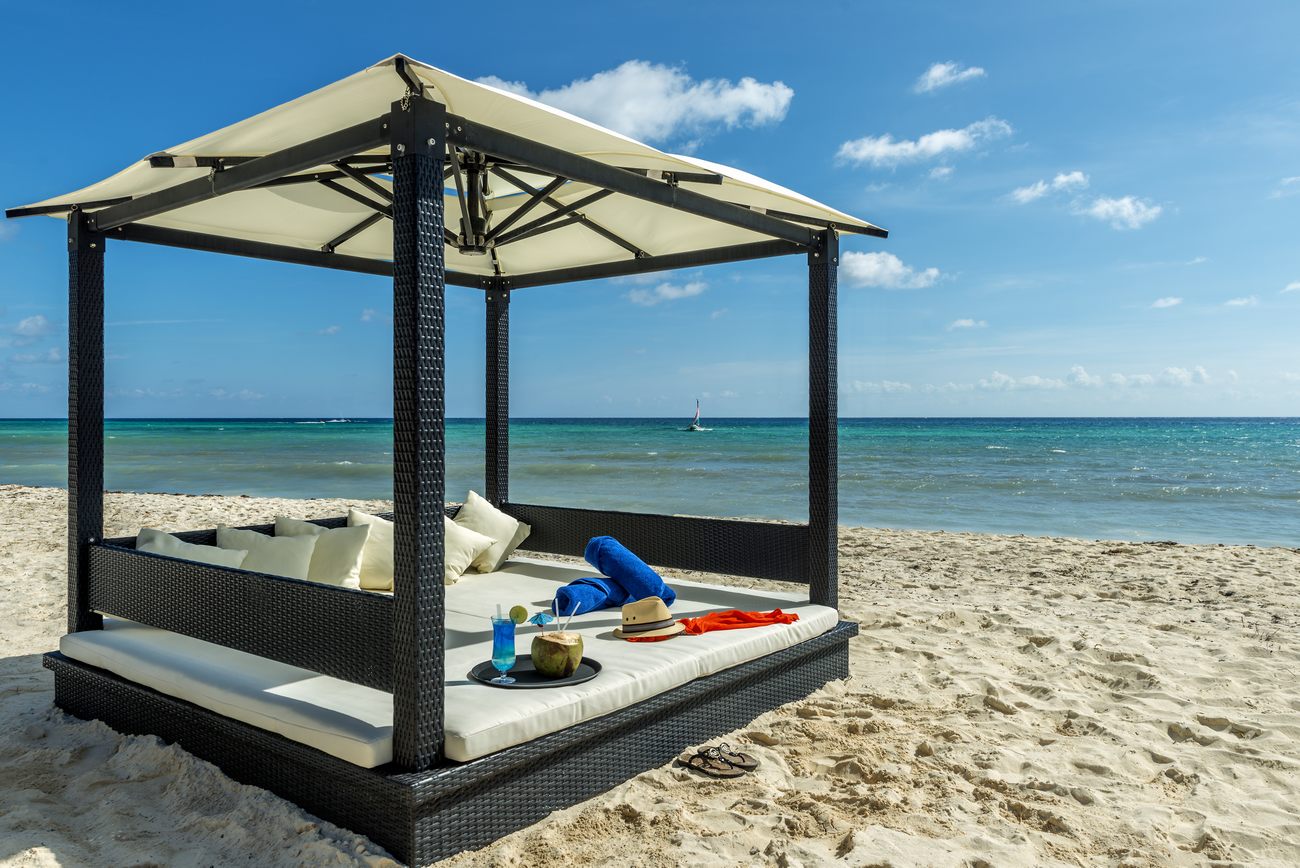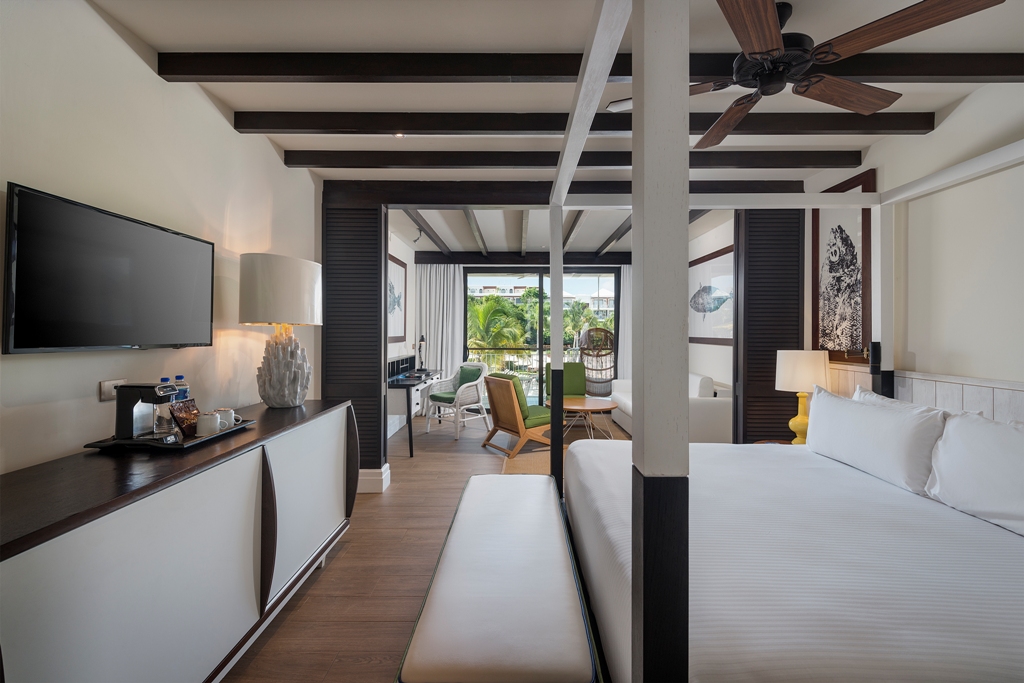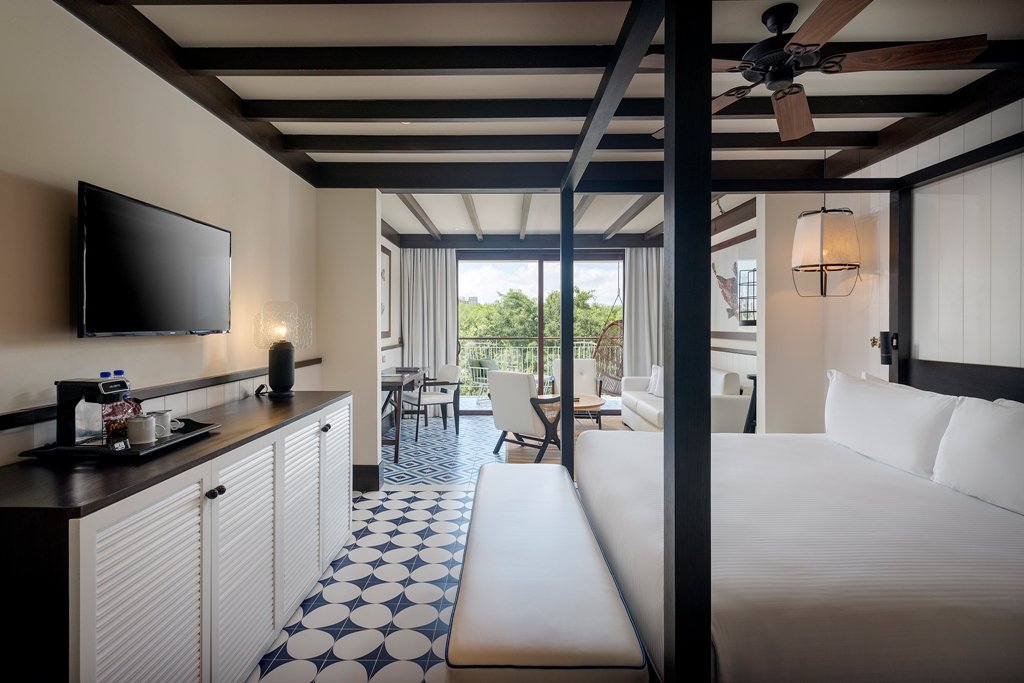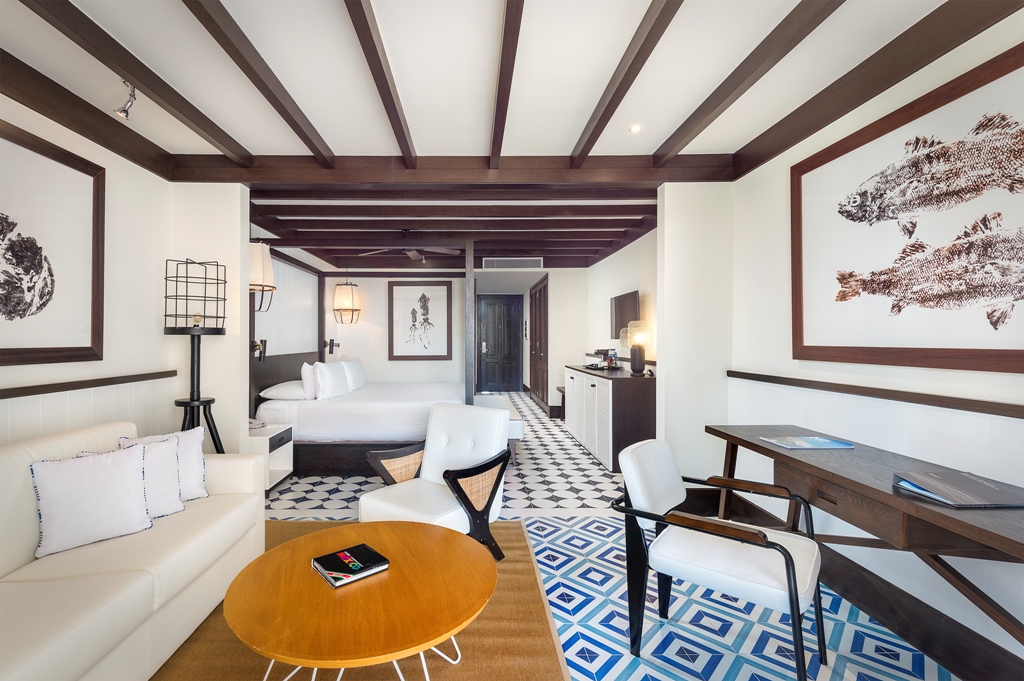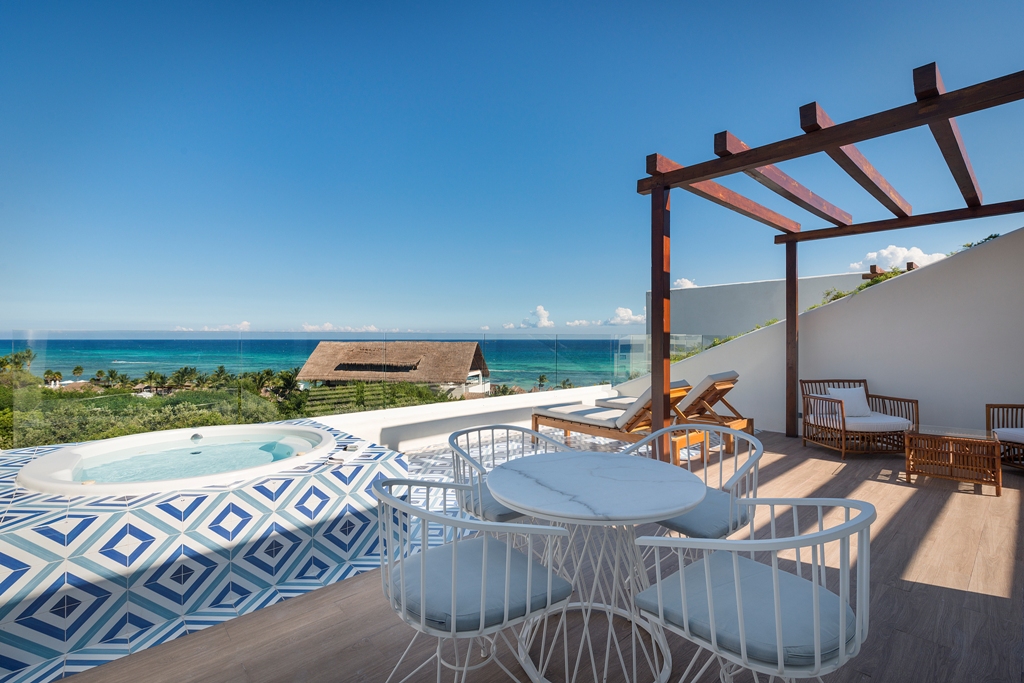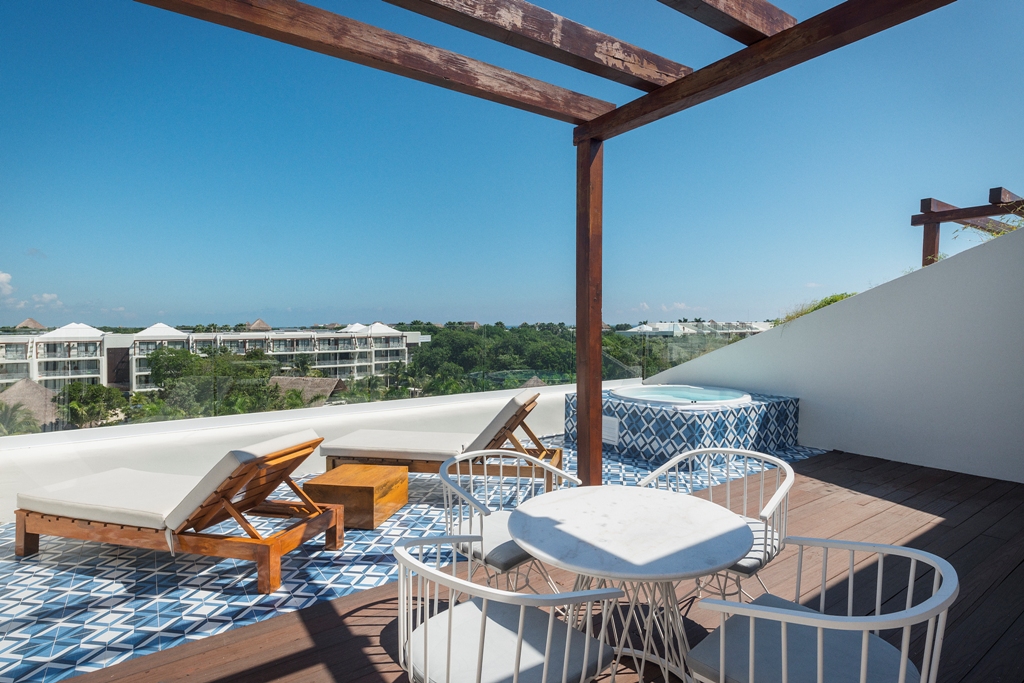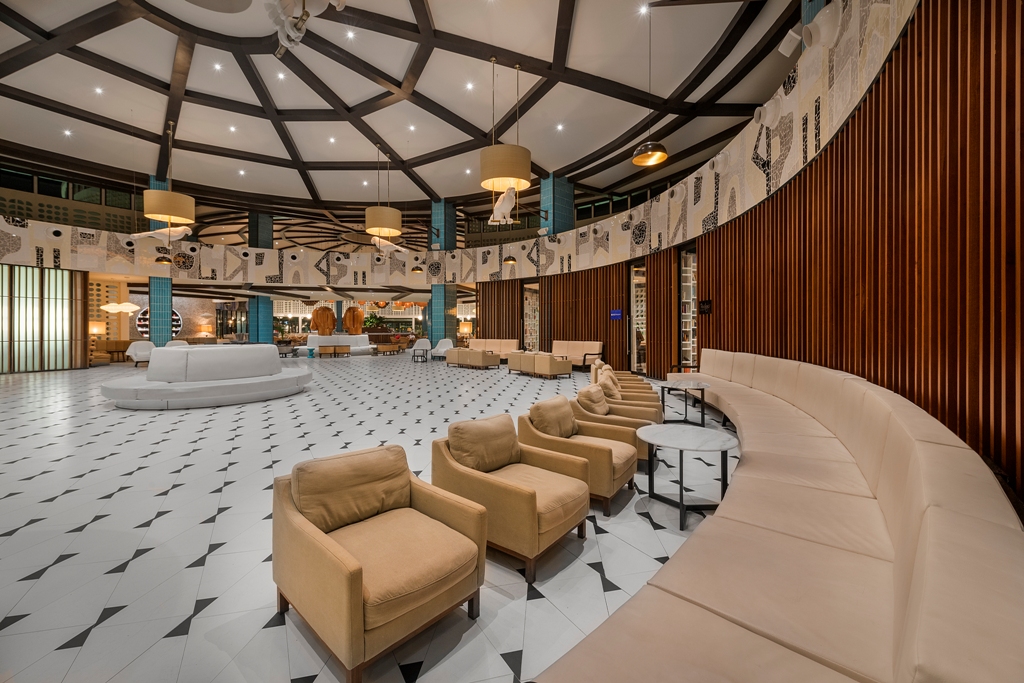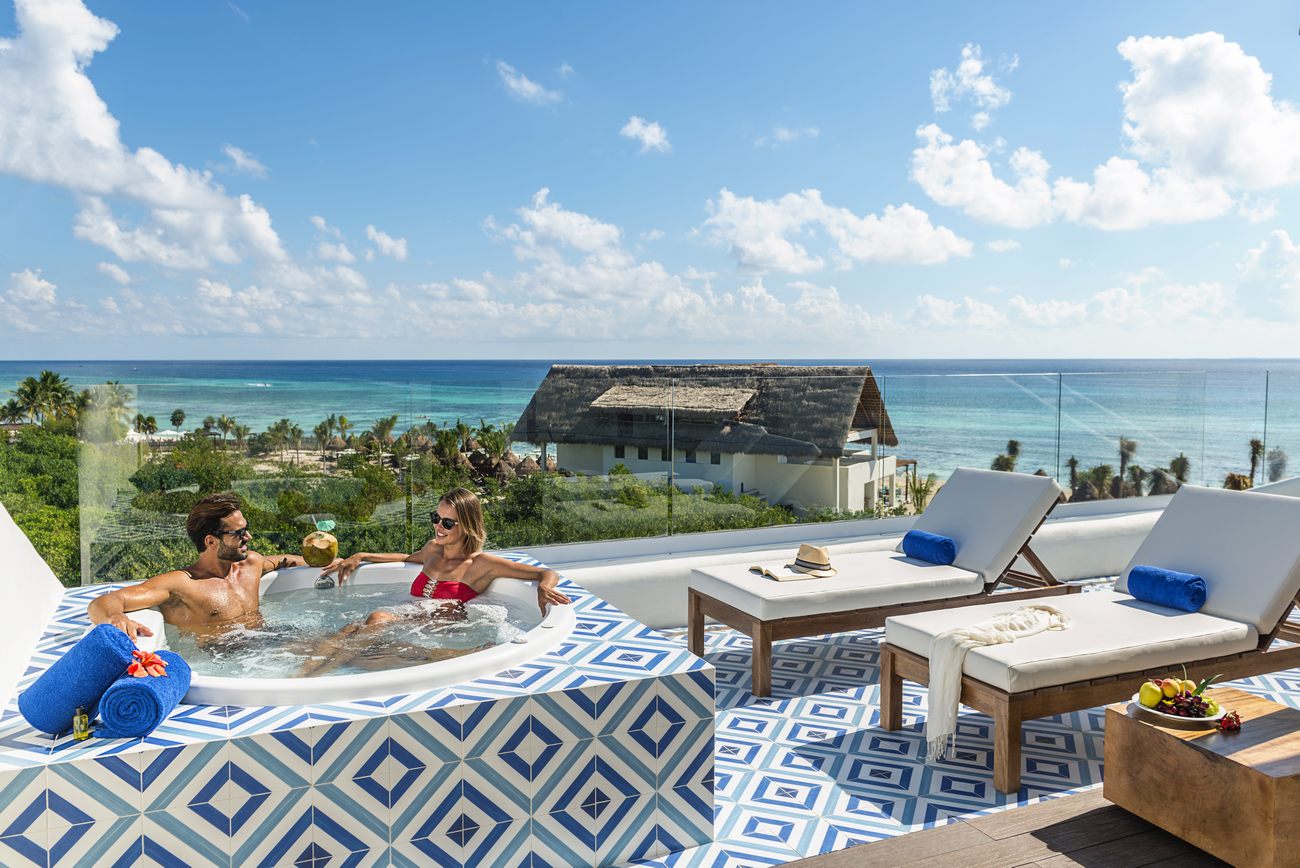 Ocean Riviera Paradise, from the H10 Hotels chain, is an all-inclusive 5-star resort located on the Riviera Maya waterfront, just a few steps from Playa del Carmen.
As soon as you see it, it will impress you with its large size, contemporary architecture and Mediterranean-inspired interior style.
This beautiful resort boasts five swimming pools, one of which looks directly onto the beach, just a few metres from the sea. Sublime! Note that a swimming pool for children is also in the game.
For sustenance, don't worry about the Ocean Riviera Paradise. On site, you can enjoy different dishes, each one more appetizing than the other, going to the 10 themed restaurants that include the resort.
In addition to this already well-stocked plate, there are 12 bars ready to serve your favourite drinks.
The rooms at Ocean Riviera Paradise are located in one of four sections of the complex, the Daisy, Privilege, Edén and El Beso sections. The hotel offers an area for families and another exclusively for adults so that each type of clientele can find its own way.
These modern rooms are equipped with all the amenities to guarantee your complete well-being.
Speaking of wellness, a Despacio Spa Center will allow you to relax and take care of your body and mind. The Dive It Diving Centre offers PADI training and offers all types of courses, both for beginners and experienced divers.
Finally, a wide range of entertainment options for the whole family completes the picture of a stay that already promises to be perfect.
Don't you think so?
Ocean Riviera Paradise in a nutshell:
974 rooms
Facing the beach in Playa del Carmen
Located about 70 km from Cancun airport.
10 restaurants
12 bars
5 swimming pools