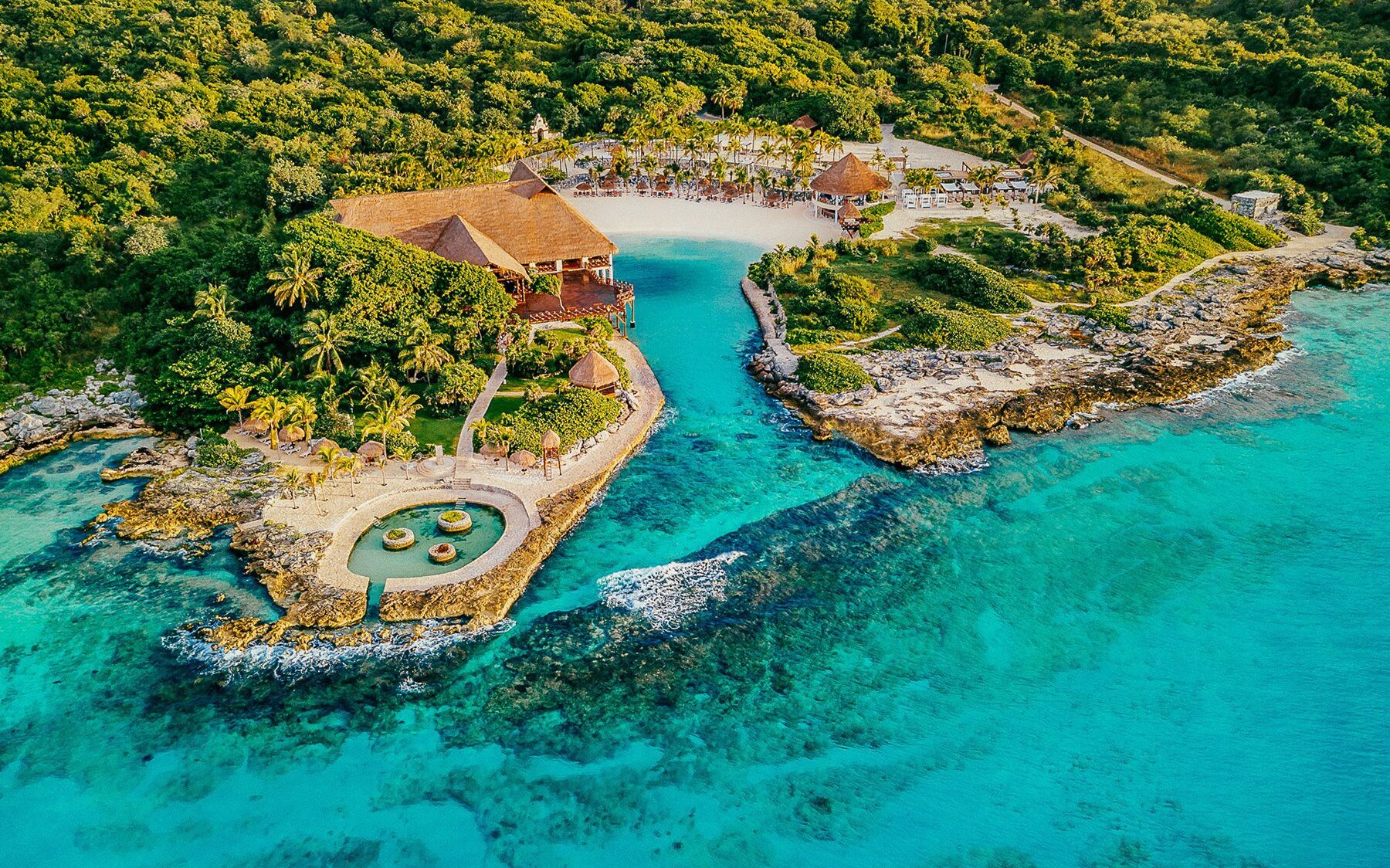 Comfort and relaxation for adults only!
Are you looking for a tropical oasis with plenty of privacy and personalized service that creates a truly sophisticated and luxurious environment? This is the place for you! The Occidental at Xcaret Destination is an all-inclusive hotel located in the heart of the Riviera Maya. The spectacular blend of beautiful natural surroundings and authentic culture will ensure an unfortgettable vacation.
This impressive hotel boasts 765 rooms and suites, distinguished by their location nestled in magnificent jungle gardens and offering a terrace or balcony.
The hotel also features riverbeds, 7 swimming pools and a private cove with soft white sand and tropical palms. Let the golden staff serve you, have a drink and lounge on a deckchair under a palm tree!
The hotel offers a variety of land and water activities on site at any time of day: dance classes, mini golf, soccer, volleyball, water polo, aqua fitness and more! For those who want to get out and about, we offer a wide range of excursions ($)!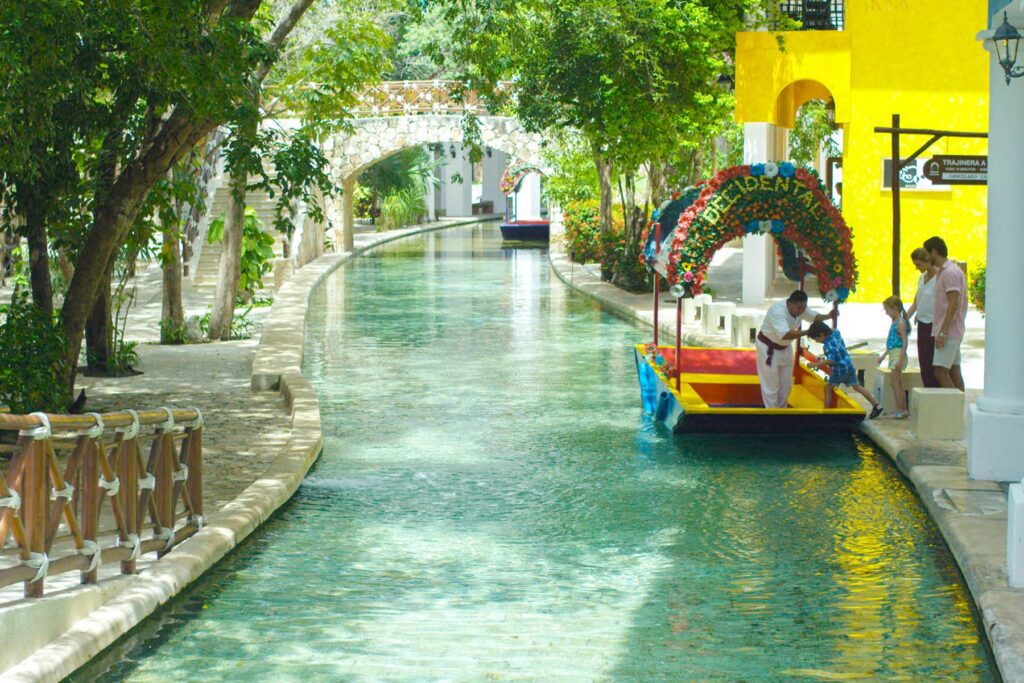 View available flights at Occidental at Xcaret
Health and beauty at the spa
The health and wellness centre offers guests a wide variety of treatments so they can enjoy complete rejuvenation during their vacation. The hotel aims to provide all with a pleasant feeling of well-being and harmony with the help of a large team of professionals who will be delighted to help meet guests' needs.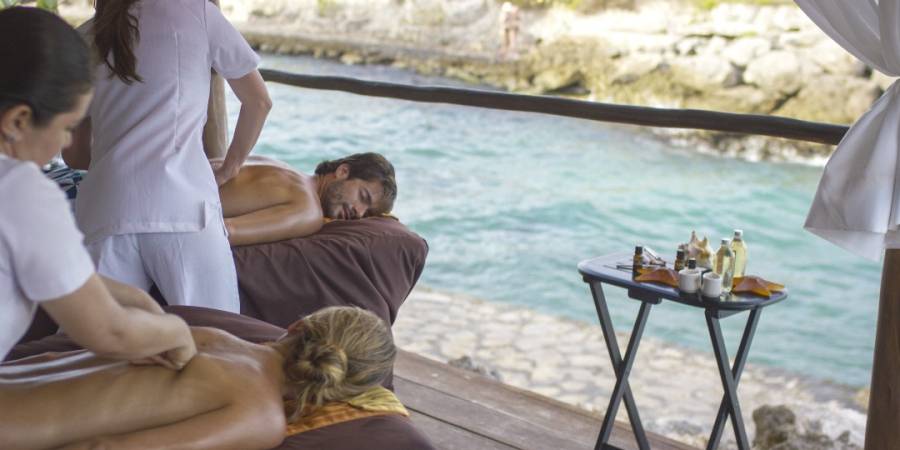 A cuisine of exotic flavours
The Occidental at Xcaret is an all-inclusive hotel with 24-hour food and beverage service to ensure guests always have something to eat and drink. The resort boasts 11 restaurants , including 5 à la carte restaurants and 2 international buffets, all to guarantee a variety of dining options that will satisfy even the most discerning palates. The hotel also boasts 11 bars, including a nightclub where you can enjoy a wide variety of delicious cocktails and exotic drinks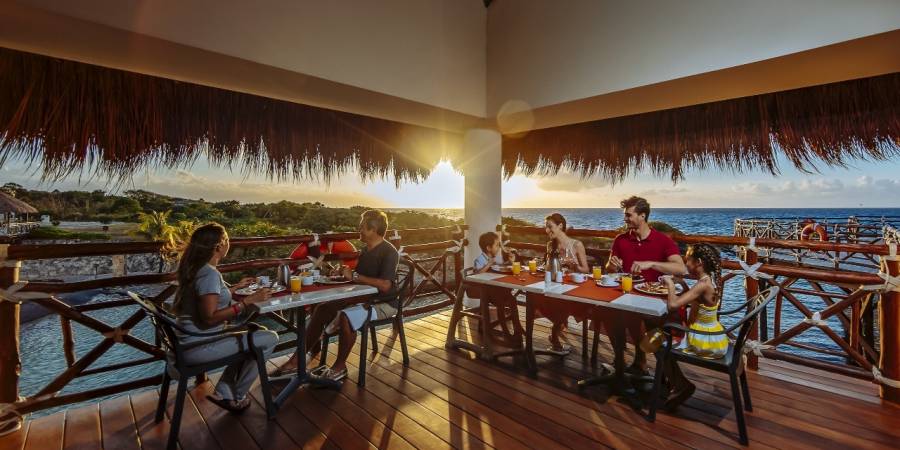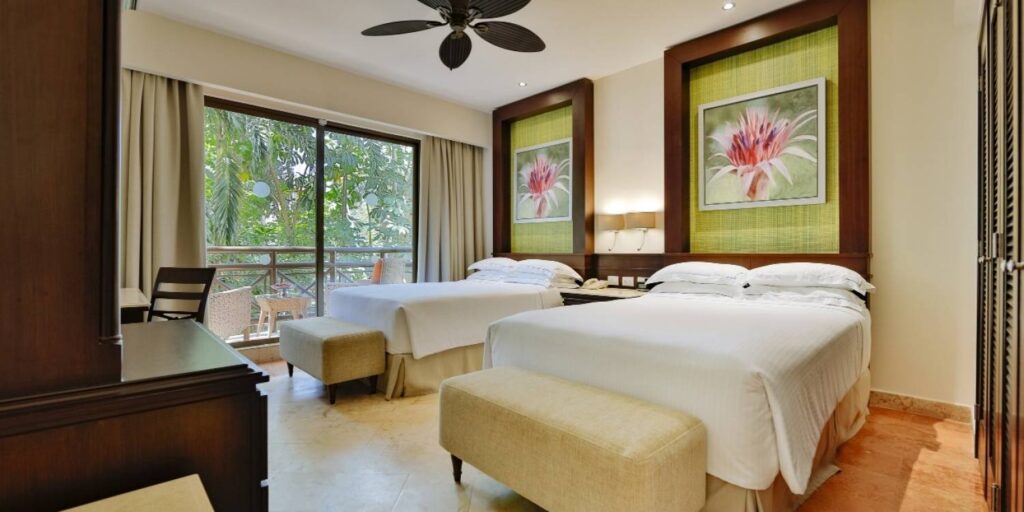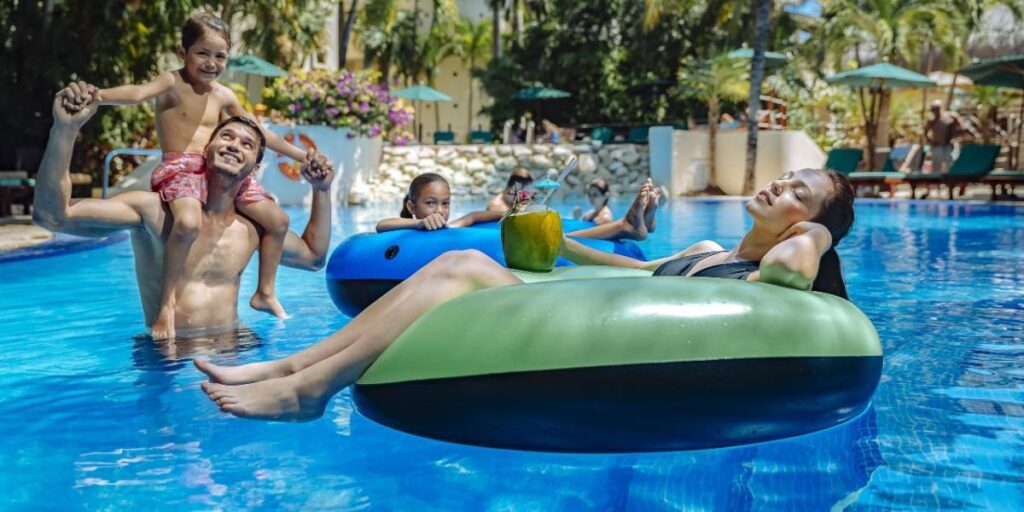 L'Occidental at Xcaret in brief :
765 rooms
7 swimming pools
11 restaurants
11 bars
Wi-Fi: lobby and rooms
Spa ($)
Golf ($) nearby
Ideal for weddings and events
67 km from Cancun International Airport