Newly engaged? Congratulations! From the moment you said yes, you've been painting the perfect destination wedding ceremony in your mind…
Dabs of sunlight on a turquoise sea. A majestic arch adorned with exotic flowers, standing on ivory sands. Your sweetheart at the end of the aisle, all smiles. What could be more romantic than a tropical background for tying the knot down South?
The art of seaside ceremonies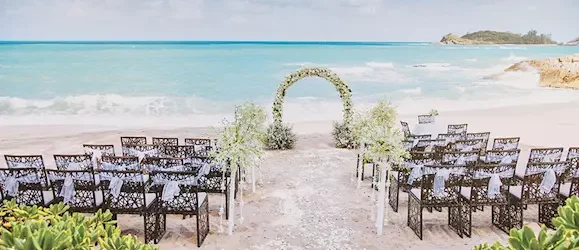 Say "I do"—or renew your vows—as palm fronds sway in the breeze, and start your dream honeymoon in the same picturesque setting. Curl up on the beach for golden sunsets. Swim amid brightly coloured schools of fish. Or plunge into the heart of the verdant jungle for some adventure.

At Transat, we've partnered with some of the South's most breathtaking hotels to offer you the destination wedding of your dreams while also protecting the natural splendour that attracted you there in the first place.

So… Time to start packing. Wedding dress? Check. Something borrowed, something blue and something old? Check. Now let us be your something new, and we'll help make your nuptials a work of art.
Transat advantages for destination wedding packages
Our wedding gifts to you

You don't have to wait until the big day to unwrap our wedding gifts. Book your South destination wedding package with us, and we'll pamper you and your beloved—and even your guests—with the dedication of a maid of honour or best man.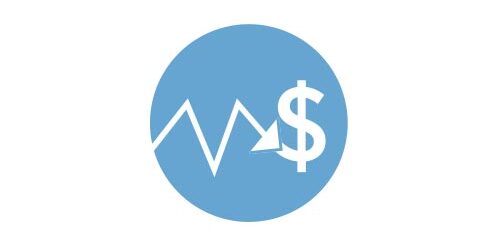 Price drop guarantee

Should a Transat package become available at a lower price than the one paid, we'll refund you or your guests the difference.2

2 Upon request, we will make a one-time price adjustment up to 60 days before departure. The Price Drop Guarantee applies to the same package as the one originally booked (same hotel room category, date of departure, gateway and flight) and must be available at the time the price adjustment request is made. Passengers will receive a maximum refund of $400 per adult and $200 per child.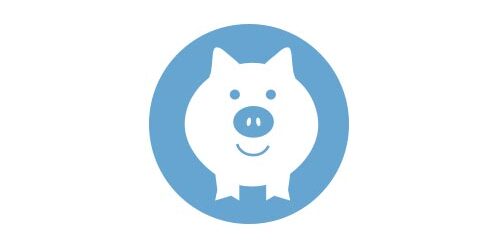 No deposit for guests

Hold up to 40 seats for 90 days with only a $300 deposit.3

3 Applicable for new group bookings only and is non-refundable. A second deposit of $150 per person is due 90 days after booking or 60 days prior to departure, whichever comes first. Additional seats booked require a non-refundable deposit of $150 per seat. Excludes Sandals Resorts and Beaches Resorts, other exceptions and exclusions may apply.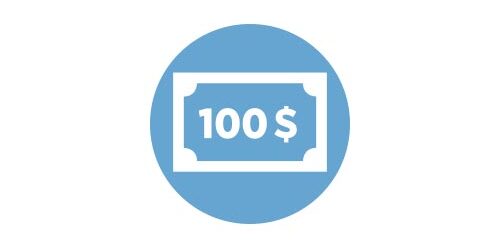 Excursion credit

You and your partner will receive a $100 credit for pre-booked excursions.4

4 The couple must purchase an excursion with this $100 credit at least 14 days before departure. This credit is non-transferable, non-refundable and holds no cash value.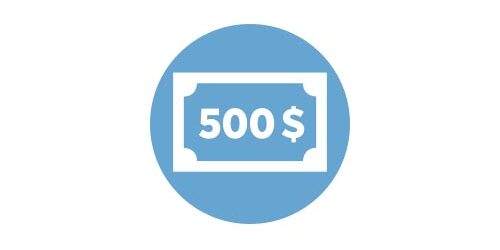 Future travel voucher

You and your significant other will receive a $500 future travel voucher so you can celebrate your one-year anniversary in the same spirit as when you got married.5

5 Valid for all wedding groups with a minimum of 20 adult passengers. This voucher is non-transferable, non-refundable, holds no cash value and must be redeemed within 14 months of the original travel date. The newlyweds can redeem the voucher for any Transat South package, which must be booked at least 60 days before departure.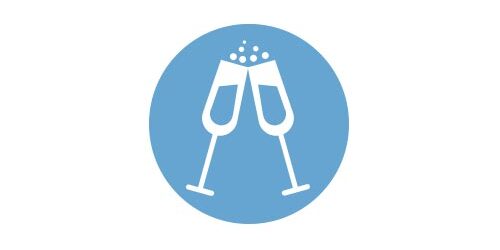 Free upgrade to Option Plus on Air Transat
With Option Plus, you and your sweetheart will receive even more privileges
6
in Economy Class, including:


Standard seat selection


Priority check-in at a designated counter


One extra piece of checked baggage of 23 kg


Special perks on board


Priority baggage handling


6
Based on standard seats and subject to availability.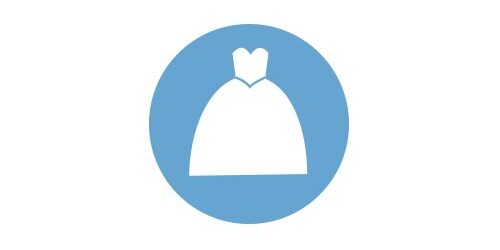 Wedding gown

The bride can bring her wedding gown on board as a personal item.7

7Subject to available space.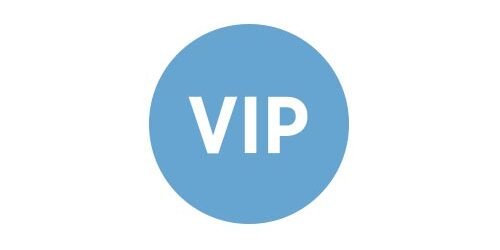 Complimentary access to airport lounges

You and your darling will enjoy VIP treatment at lounges at select Canadian airports.8

8 This offer only applies to airport lounges in Toronto, Montreal and Quebec City. Subject to change without notice.



WEDDING AT HOME






DESTINATION WEDDING



Average cost: $25,000
Cost
Average cost: $8,000
Seasonal
Timing
Any time of the year
Typically indoors
Setting

Exotic, outdoor location

One-day

celebration
Duration

Week-long

celebration

Higher number of guests

, including acquaintances and distant relatives
Guest list

Smaller group of guests

, which tends to include close friends and family

Stressful and time-consuming

Planning

Wedding coordinators manage all the details

Additional planning

and savings required
Honeymoon

Begins after the ceremony
Recommended by our experts: Best destination wedding resorts
We love weddings in the South!
We've hand-picked the top wedding resorts with the most unique ceremony settings, the best gourmet menus, the most intimate ambience, and the hottest honeymoon packages.
No matter which resort you choose, you're in for a whole lot of romance and a storybook wedding!
Most unique ceremony settings
On your big day, tie the knot at the onsite chapel, in a perfectly manicured garden, under a lavishly decorated seaside gazebo or on an idyllic beach with aquamarine waters lapping pristine white sands.
Varadero, Cuba

Iberostar Selection Bella Vista 4.5*

Riviera Maya, Mexique

Dreams Tulum Resort & Spa 5*
Excellence Riviera Cancun 5*

Riviera Nayarit, Mexique

Iberostar Selection Playa Mita 4.5*
Marival Emotions Resort & Suites 4.5*

Punta Cana, République dominicaine

Iberostar Grand Bavaro 5*
Best gourmet menus
Do you and your honey share a passion for food? Then taste happily ever after at these gourmet resorts, which have whipped up the perfect recipe for a delicious wedding.
Varadero, Cuba

Iberostar Selection Varadero 4.5*
Paradisus Princesa del Mar 5*

Montego Bay, Jamaïque

Iberostar Grand Rose Hall 5*

Riviera Maya, Mexique

Ocean Riviera Paradise 4.5*
Excellence Punta Cana 5*
Iberostar Grand Bavaro 5*
Secrets Cap Cana Resort & Spa 5*
Most intimate ambience
Do you and your sweetheart prefer a cozy wedding? Soak up the warm ambience at these intimate resorts, which may be smaller in size but big on romance and charm.
Cayo Santa Maria, Cuba

Iberostar Selection Ensenachos 4.5*

Cayo Santa Maria, Cuba
Holguin, Cuba

Hotel Playa Pesquero Premium Service 5*

Montego Bay, Jamaïque

Zoëtry Montego Bay Jamaica 5*

Cancun, Mexique

Beloved Playa Mujeres by The Excellence Collection 5*

Riviera Maya, Mexique

Secrets Maroma Beach Riviera Cancun 5*
Zoëtry Paraiso De La Bonita Riviera Maya 5*

Punta Cana, République dominicaine

Secrets Cap Cana Resort & Spa 5*

Samana, République dominicaine

Bahia Principe Luxury Samana 5*
Kid-approved
Delight the families in your group by opting for one of these all-ages playgrounds.
Holguin, Cuba

Iberostar Selection Holguin 4*

Varadero, Cuba

Melia Peninsula Varadero 4*

Cancun, Mexique

Grand Palladium Costa Mujeres Resort & Spa 5*

Punta Cana, République dominicaine

Bahia Principe Luxury Esmeralda 5*
Certified green
Looking to tie the knot in harmony with nature? These hotels have sustainable tourism at heart.
Montego Bay, Jamaïque

Royal Decameron Cornwall Beach 4*

Riviera Maya, Mexique

Sandos Caracol Eco Resort 4*

Puerto Plata, République dominicaine

Be Live Collection Marien 4*

Punta Cana, République dominicaine

Barcelo Bavaro Beach 4.5*
Ocean El Faro 5*
Hottest honeymoon packages
Perfect for newlyweds, these properties offer complimentary honeymoon packages that shower you and your beloved with plenty of little extras. Think bottle of champagne and decadent chocolates, romantic dinners on the beach, and candlelit petalstrewn baths.
Holguin, Cuba

Paradisus Rio de Oro Resort & Spa 5*

Runaway Bay, Jamaïque

Bahia Principe Luxury Runaway Bay 5*

Cancun, Mexique

Secrets The Vine Cancun 5*

Riviera Maya, Mexique

Breathless Riviera Cancun Resort & Spa 5*
Secrets Maroma Beach Riviera Cancun 5*

Punta Cana, République dominicaine

Barcelo Bavaro Beach 4.5*
Excellence El Carmen 5*
Compte à rebours pour votre mariage à destination
La planification d'un mariage à destination peut vous sembler complexe. Mais vous n'êtes pas seuls dans cette joyeuse aventure: nos spécialistes de groupe (ou votre agent de voyages) et votre coordonnateur de mariage à l'hôtel vous assistent tout au long de vos préparatifs.
Suivez notre guide des tâches à accomplir avant de vous envoler pour votre célébration.


Set your wedding budget.


If you'd like to work with a travel agent, pick someone you get along with, who has experience with destination weddings and who'll help you every step of the way.


Look at your favourite destinations, and decide what you're looking for in a hotel (beachfront location, kid-friendly, chapel, rooftop terrace, etc.).


Decide on the number of guests.


Choose the hotel and package that best suit you, and book a block of rooms. Reserve the locations for the ceremony, cocktail and dinner at the desired times.


Send out the wedding invitations. Guests will book their place in your wedding group directly with your travel agent. Make sure you give an RSVP deadline. Tip: Create a Facebook group, and invite your travel agent to join so he or she can communicate directly with your guests to provide info.




If you'd like to create a website and hashtag for your wedding, now's the time.


Get your official documents together, and check that your passport is valid.


See what's included in your package, and book your photographer, DJ, musicians, etc.




Buy your wedding dress (and remember: you're going to a tropical climate!).


Ask your guests to pay their booking deposit with your travel agent.


Now that you have a better idea of how many people will attend, budget and plan key elements with your hotel (package, theme and colours, menu, extras, etc.).




Decide what the bridesmaids will wear.


Buy accessories for the big day, such as jewelry and shoes.


Your guests' attendance is their wedding gift. So instead of having a wedding registry, why not set up a honeymoon registry with your travel agent? Any loved one who can't go to your wedding will be happy to contribute to your honeymoon fund.




Organize a few activities for your guests. Why not plan a group excursion?


Buy stationery and any additional decorative elements you'd like (menu, chair sashes, place cards, centrepieces, etc.). Good to know: Transat's group benefits include an additional piece of baggage for the wedding couple—ideal for those extra items.




Choose gifts for your guests and bridesmaids.


Finalize your guest list, and pay your travel agent the full amount.


Discuss the remaining details with the hotel: flowers, wedding cake, special musical requests, etc.




Schedule a meeting with the hotel wedding coordinator upon arrival and a short wedding rehearsal. Send the coordinator the seating plan, wedding day timeline and any other useful info, and confirm that all your requests have been duly noted.


If you'd like, plan a welcome cocktail or dinner with your guests at destination.


Book any beauty appointments you'll need before your departure and once there.


Start packing your essentials.




Arrange any welcome gifts or services for your guests.


Discuss any last-minute details with your wedding coordinator.


Valid on all new bookings of Transat South packages made by wedding groups with a minimum of 10 adult passengers.
Celebrate your love with us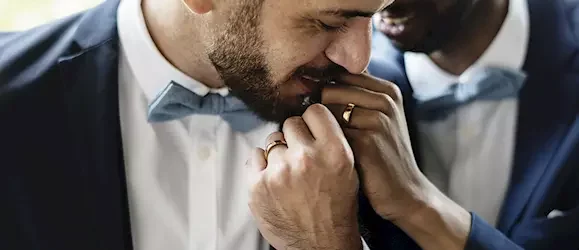 Renewing wedding vows
Was your wedding a blur of chiffon, champagne and photo ops? Do it differently this time, and savour every moment at island pace. Do you wish your first ceremony was a tad cozier? Make your wish a reality with a more intimate wedding under the warm glow of the Caribbean sun. Is your wedding anniversary coming up? Celebrate it in style with a seaside idyll.
There are plenty of reasons for saying "I do"—again—in the South, where nature has already carved out luxuriant settings for your storybook romance. And once you retie the knot on ivory sands, in a lush garden or on a cliff overlooking the ocean, you'll want to do it over and over again. You know, for love.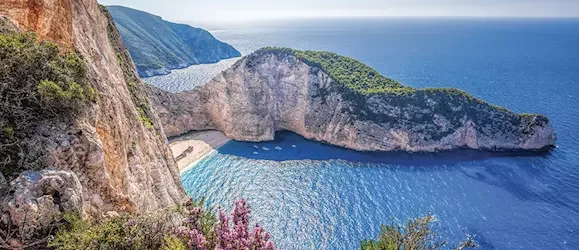 Your dream honeymoon
After the big day comes the sizzling honeymoon. With so many destinations to choose from in Europe, the South and United States, where will you kick off happily ever after?
Romantics, fall in love with Cuba's white-sand beaches, the Greek islands' mythical beauty or France's endless charm. Foodies, savour la dolce vita in Italy or sip a delicious port wine— in Porto. More the adventurous sort? Uncover the secrets of the Mayan ruins in Mexico or explore the castles of Ireland.
Perhaps basking in the sun is more your pace. If so, wait until you see the honeymoon packages. No matter where you honeymoon, wedded bliss is sure to follow.
Excursions pour les groupes mariage
Donnez le coup d'envoi des festivités de votre mariage dans le Sud avec une journée d'activités relaxantes ou d'aventures palpitantes.