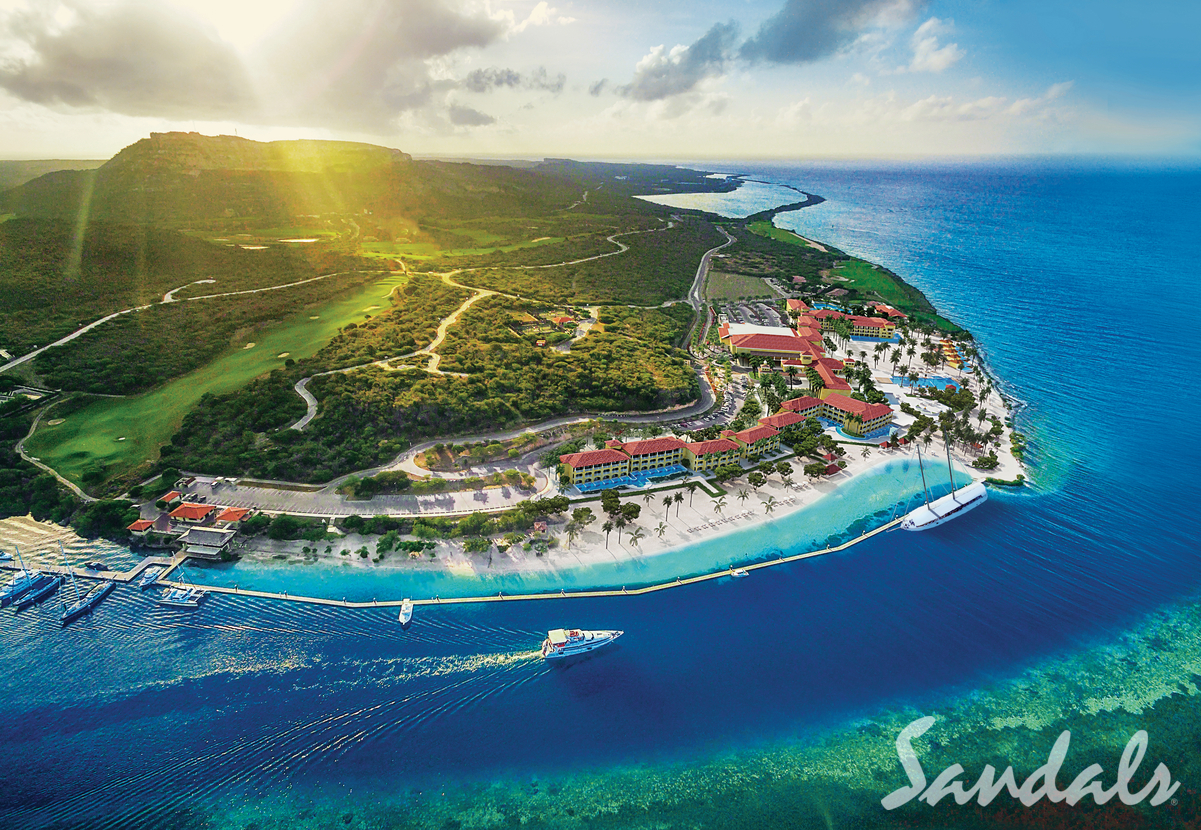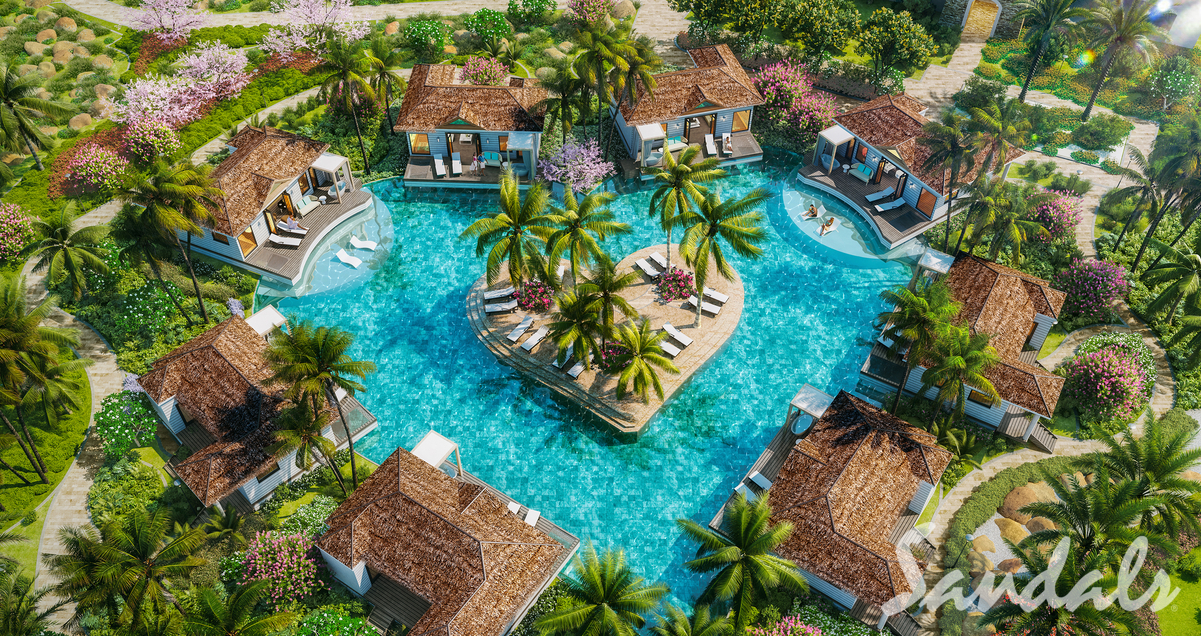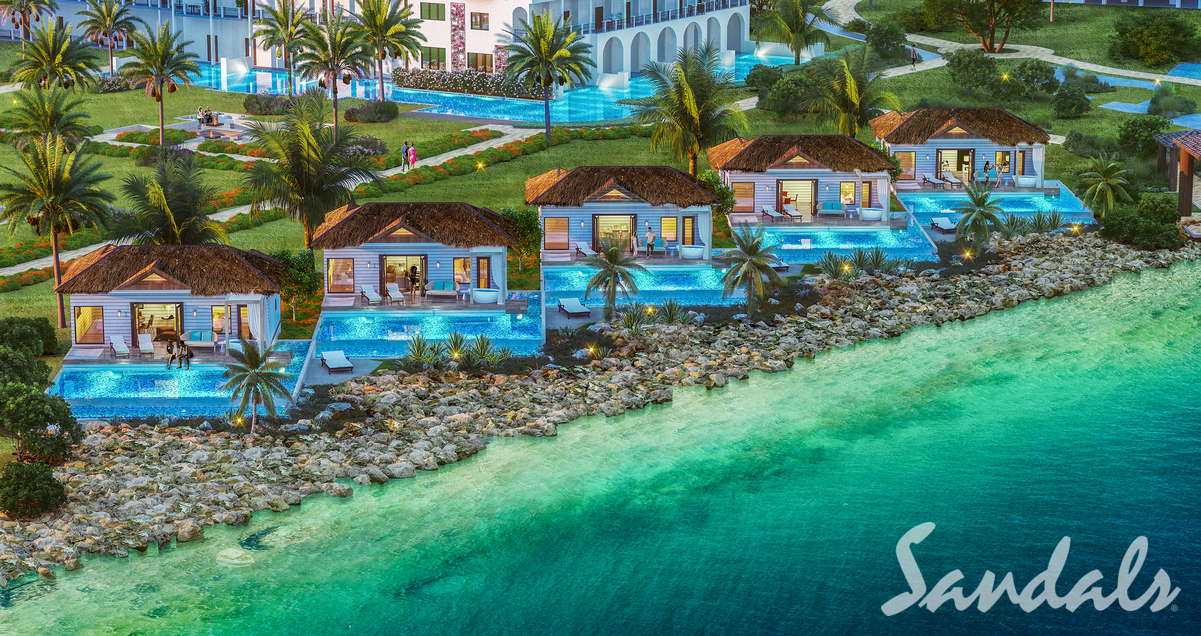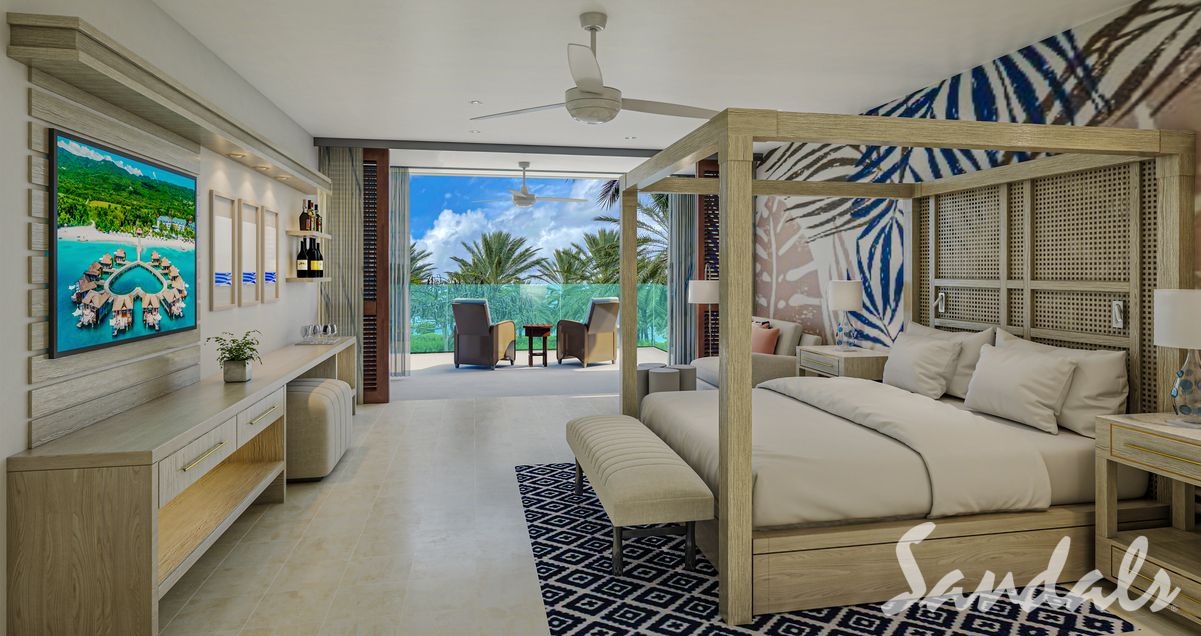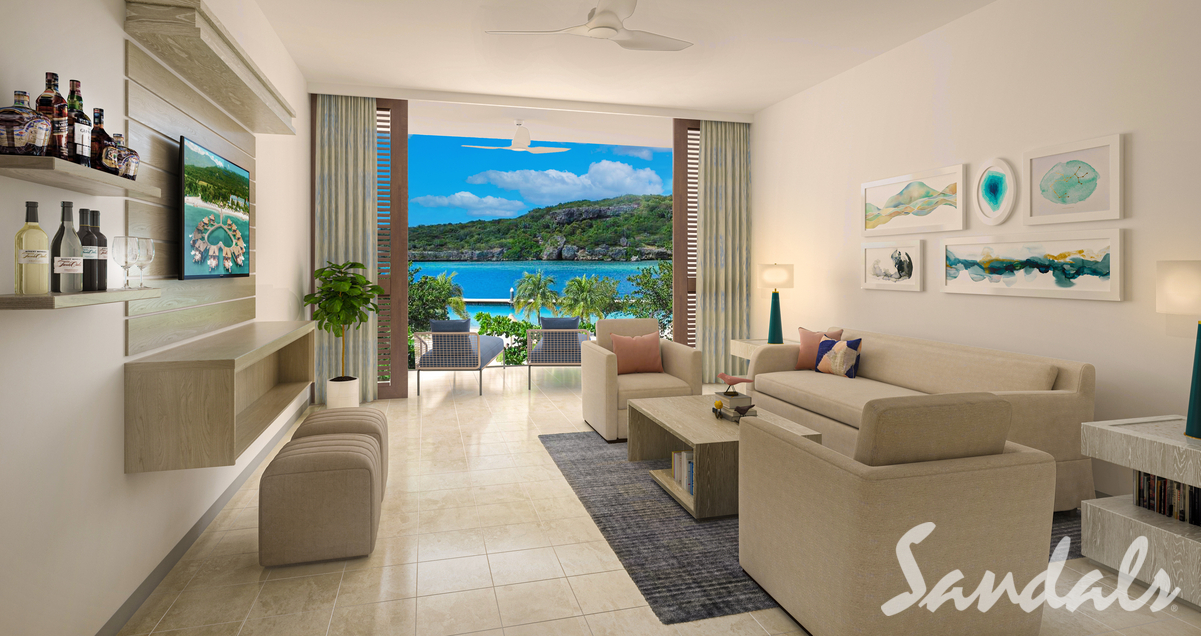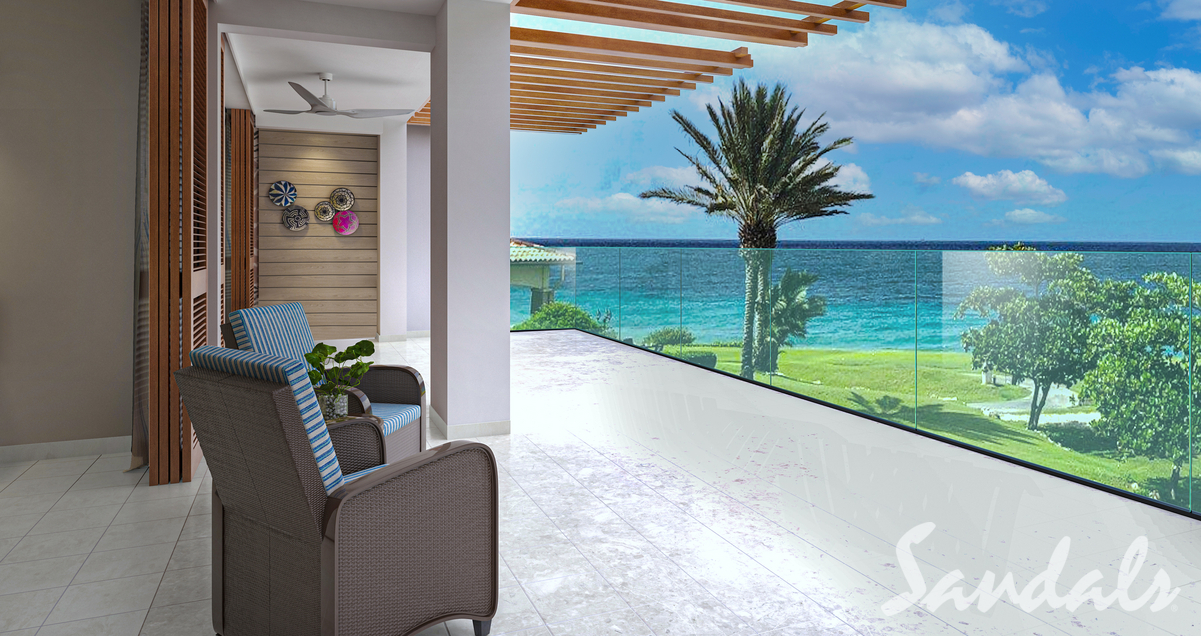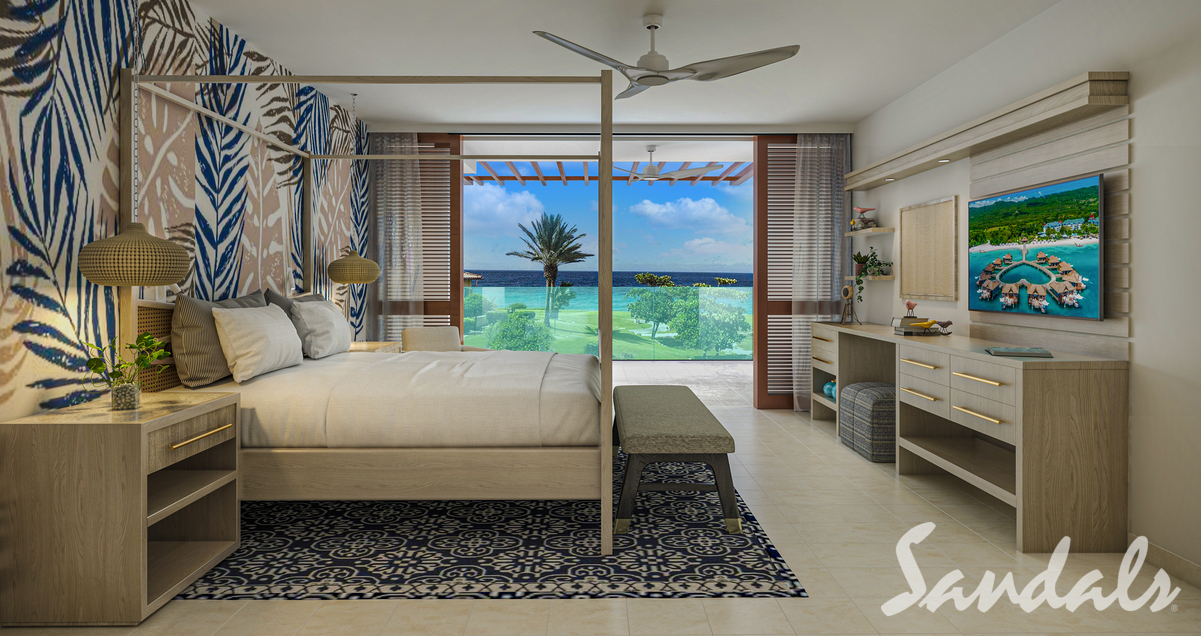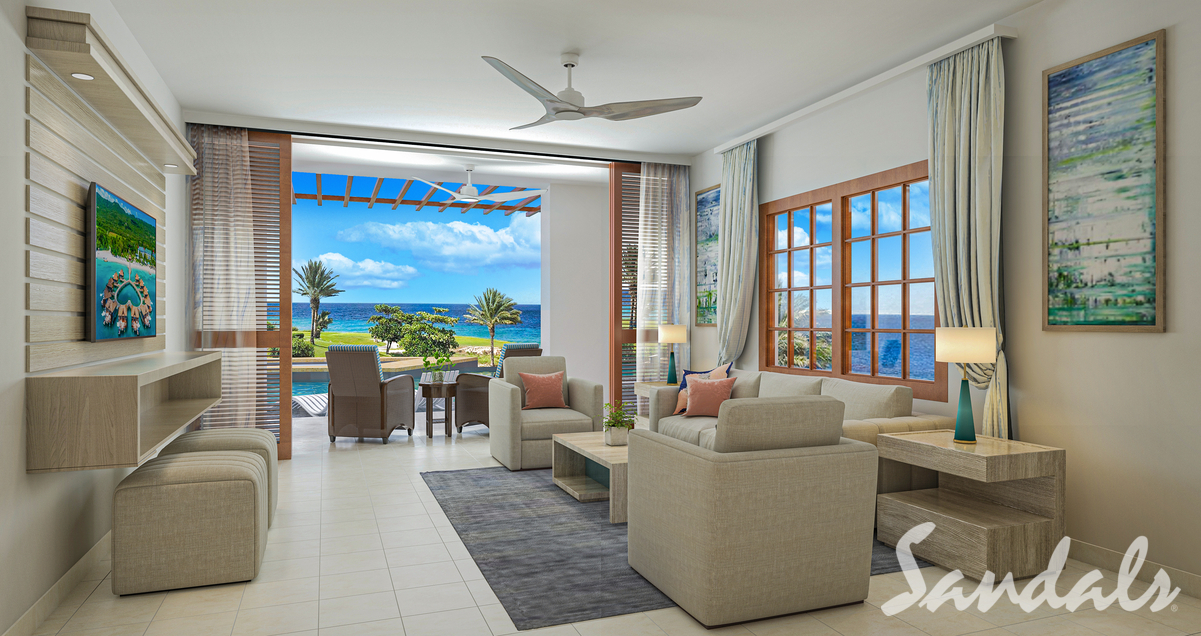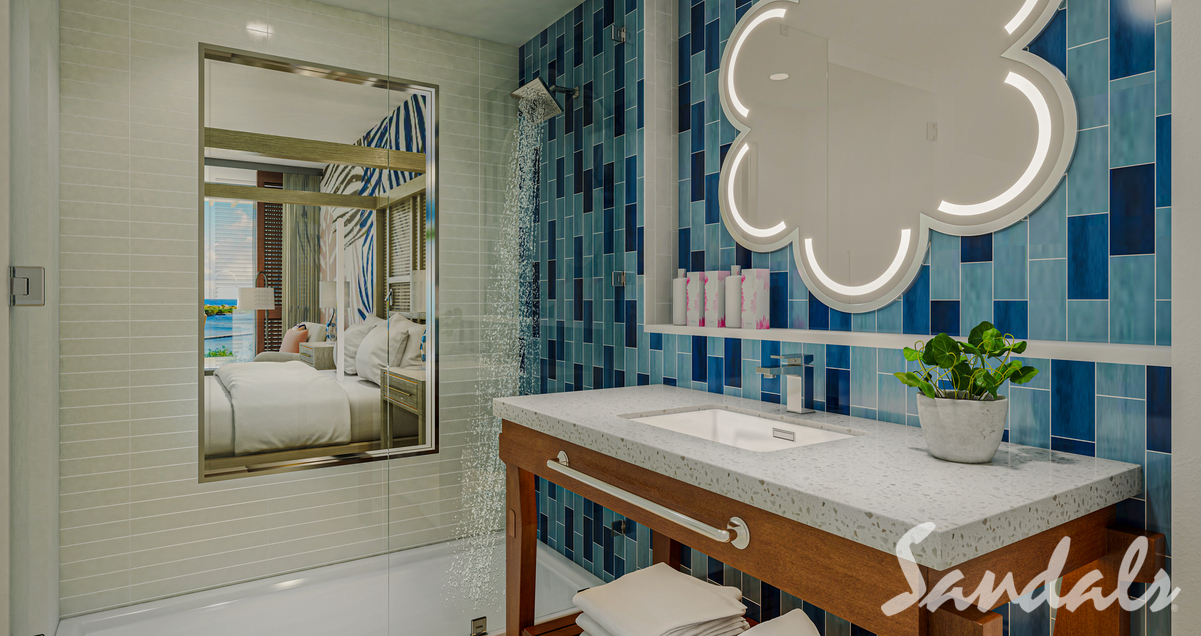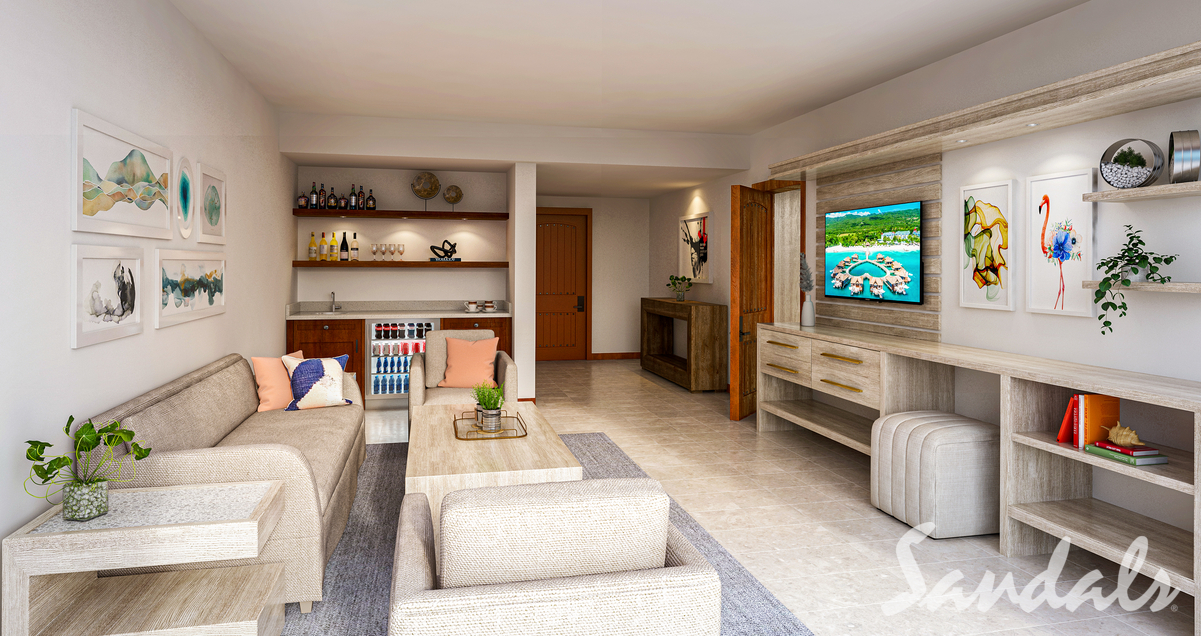 Sandals Resorts International 16th upscale resort, Sandals Royal Curacao, for adults only, has been open for bookings since August 4, 2021 and will officially open on April 14, 2022. Couples who love luxurious and romantic holidays have a new destination in sight. Head to Curacao!
Less known than some of its Caribbean big sisters, the small island of Curacao is located off the coast of Venezuela, not far from Aruba and Bonaire.
Sandals Royal Curacao is located in the southwest of the island, a 45-minute drive from the international airport. It was built on 44 acres, in the heart of Santa Barbara's private estate, an exclusive 3,000-acre protected preserve,and parallel to the sublime Santa Barbara Beach.
Luxurious and exclusive accommodation
Sandals Royal Curacao offers 351 luxurious rooms and suites in 24 different categories. Choice for all budgets!
Honeymoon couples will be seduced by two new categories of suites. Awa Seaside Butler Bungalows, located in front of the sea, enjoy a private pool and concierge services. What a pleasure to fall asleep, every night, to the sound of the waves and enjoy a privileged location to enjoy the sunsets! Indeed, the west-facing position of the hotel will allow you to enjoy one of the most spectacular sunsets in the Caribbean. Romantic at will!
The Kurason Island Poolside Butler Bungalows are set further back, around an exclusive heart-shaped pool. You will also benefit from the services of a concierge, taking care of you.
Guests of these two categories of bungalows also have free access to mini Cooper convertible cars to explore Curacao, hair in the wind!
Epicureans will appreciate
Lovers of good food, you will be won over by the breadth of the gastronomic offer of Sandals Royal Curaçao, which includes 12 restaurants, including three street trucks.
With nine 5-star Global Gourmet restaurants on-site (including eight new and exclusive at Sandals Royal Curacao), you can indulge in the international flavours of a melting pot of world cuisine, including a Dutch wine and cheese bar. Because yes, Curacao is an autonomous state within the Kingdom of the Netherlands!
Many activities on site…
The resort will house the brand's first Dos Awa infinity pool, with views of the sea and mountainous landscape, and The Duchess, Sandals' first floating restaurant and bar, built from an authentic Dutch ship.
The 3,000-acre private reserve surrounding the property will allow guests to experience new adventures. You can pick up a picnic basket and go on an adventure, on foot or by bike! Fans of the little white ball can enjoy the nearby Pete Dye 18-hole championship golf course.
… and Curaçao
Take advantage of your stay at Sandals Royal Curacao to discover the beauty and geographical diversity of the island, known for its adventure terrain, pristine beaches, limestone caves and its UNESCO-listed capital, Willemstad.
Curacao is also a diver's paradise, with more than 70 dive sites offshore!
Happy holidays!
Sandals Royal Curacao in brief:
Located on the island of Curacao, off the coast of Venezuela
351 rooms and suites
10 bars and 12 restaurants, including three street trucks
Wi-Fi: throughout the complex
Spa ($)