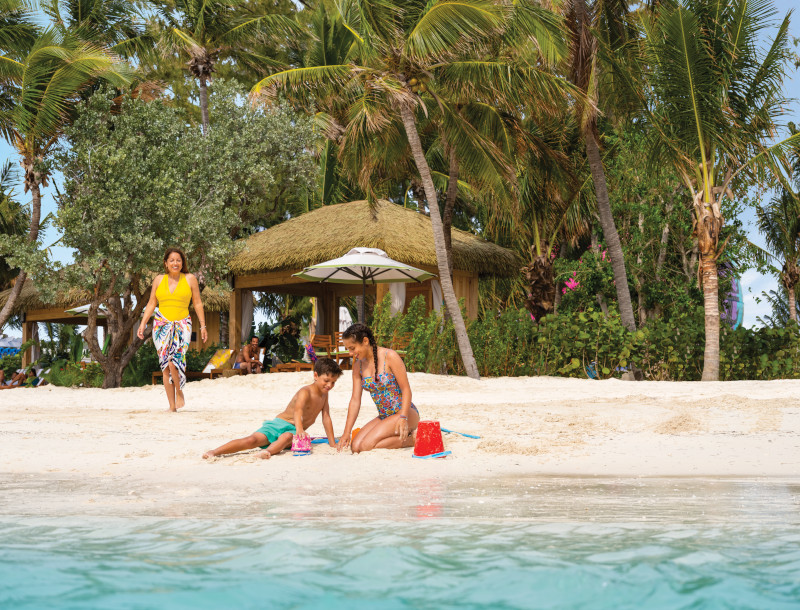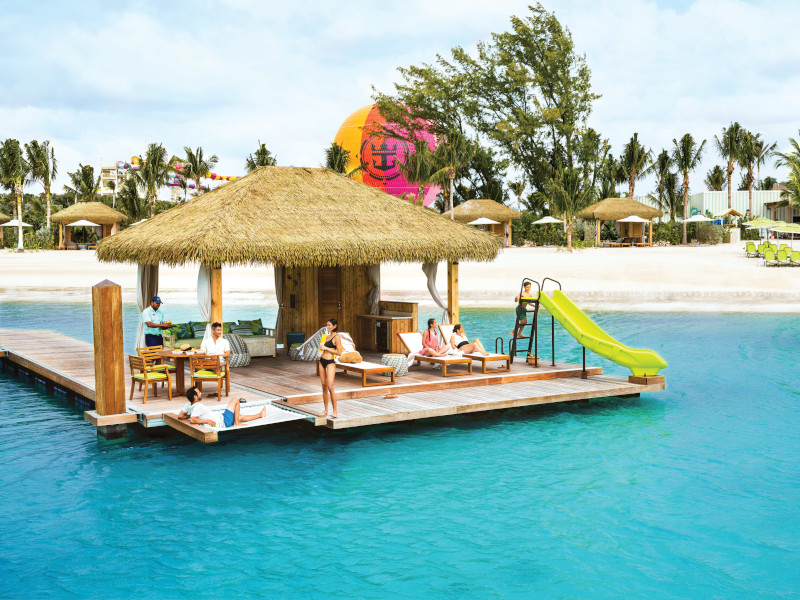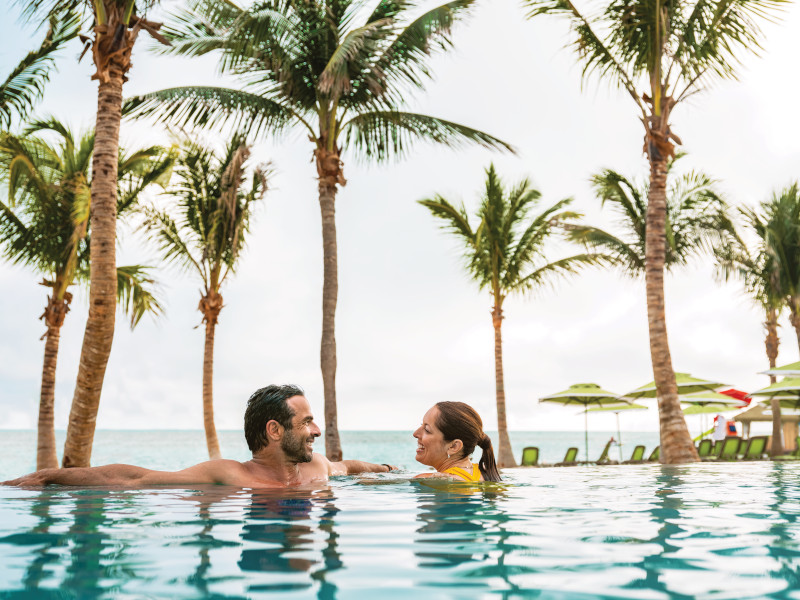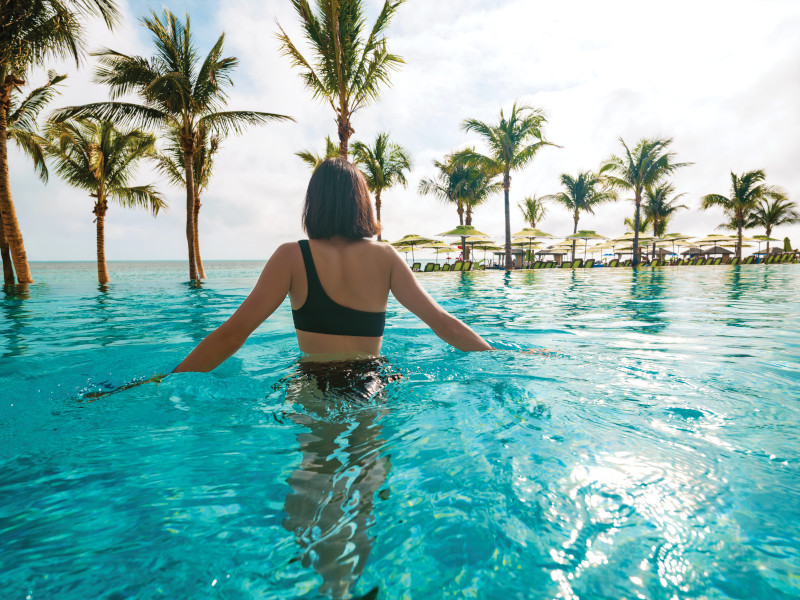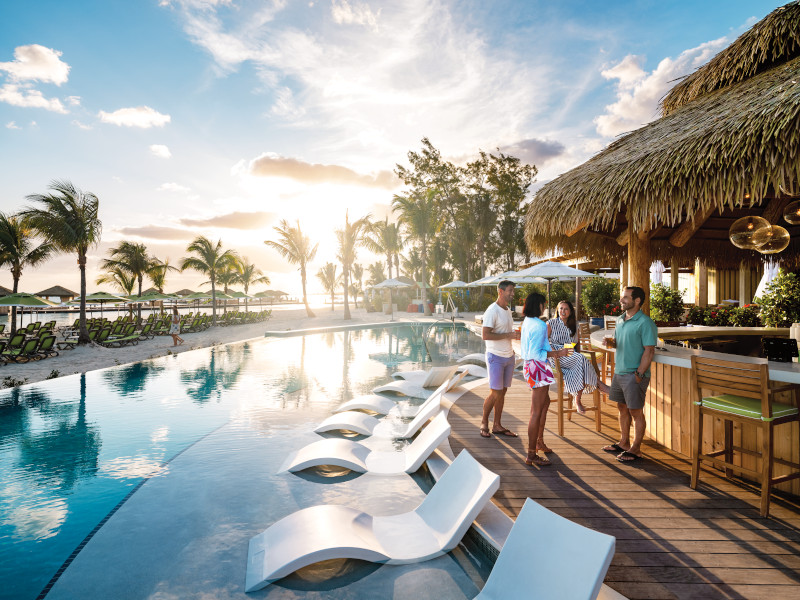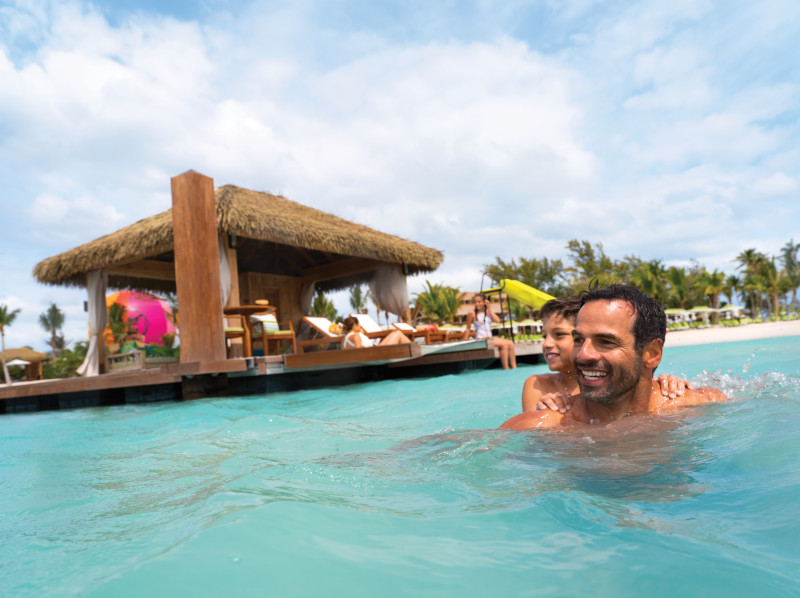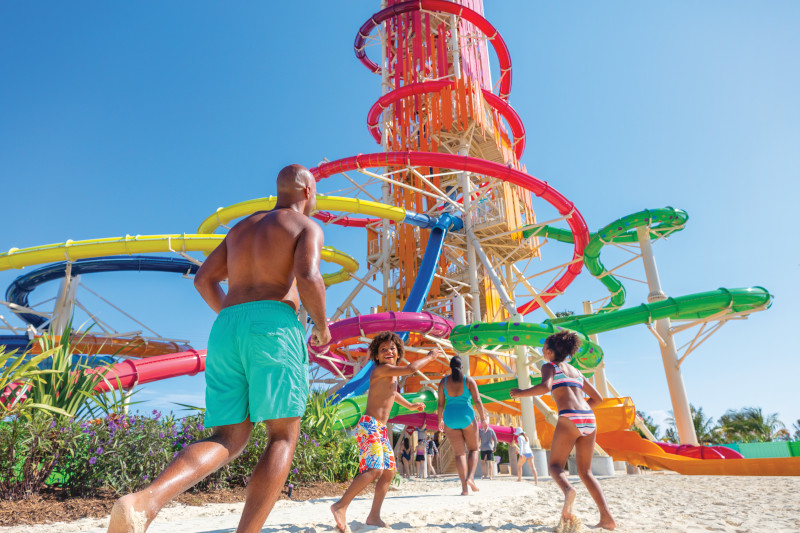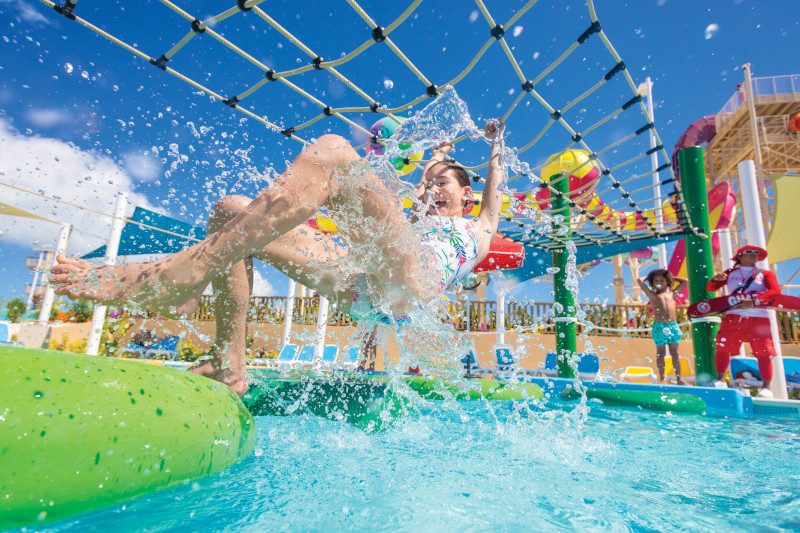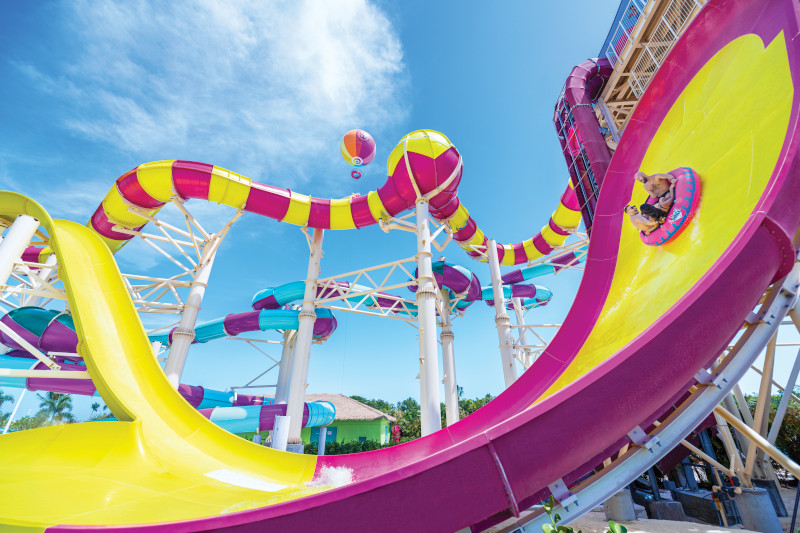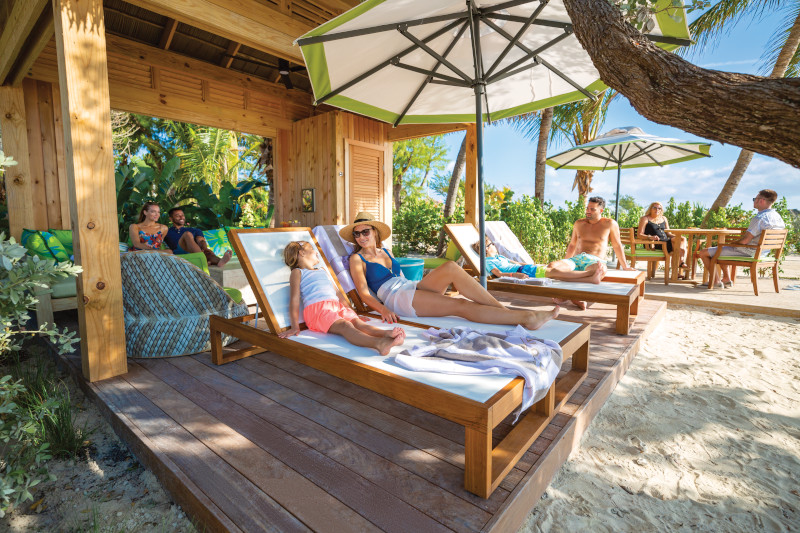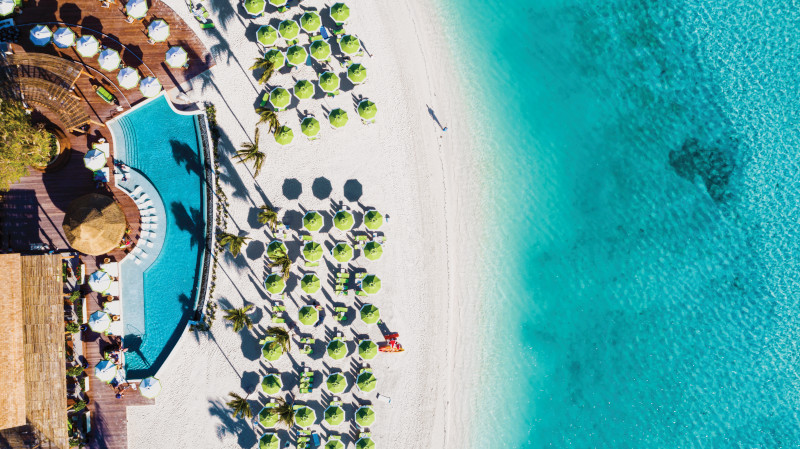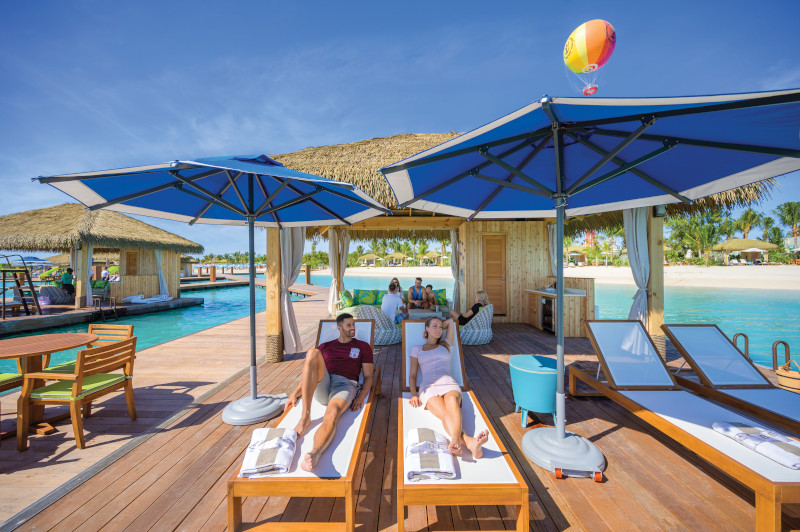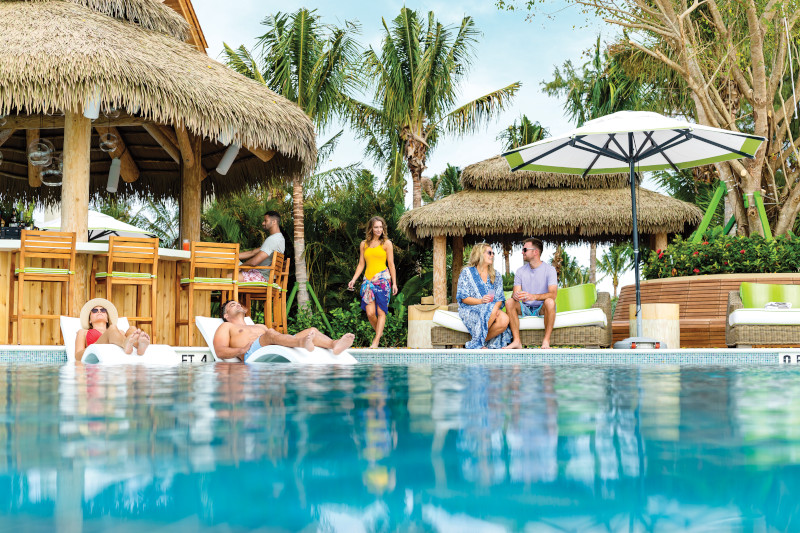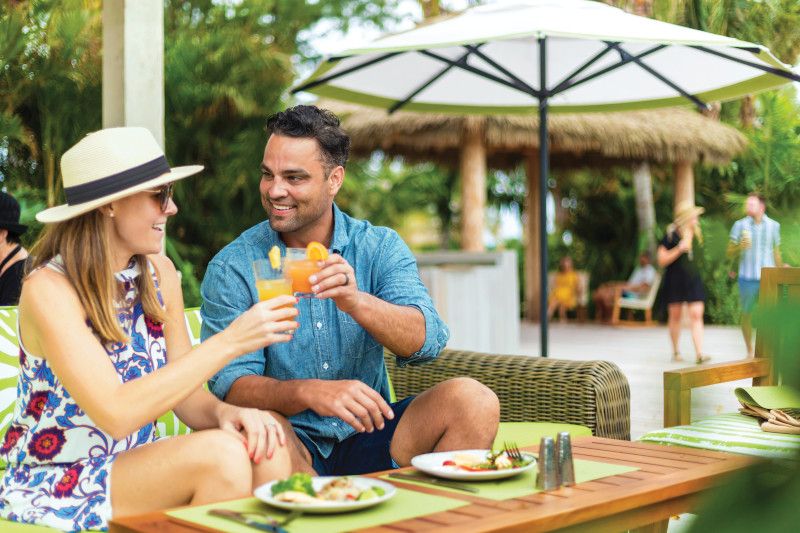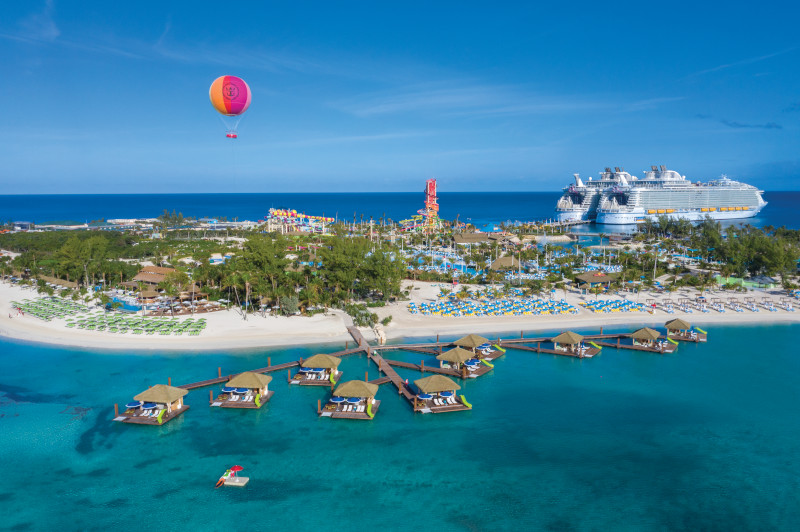 For several years now, cruise lines have been developing private destinations where they take their passengers on their itineraries. The goal? To offer travelers an immersive experience that is an extension of what they experience aboard a ship, but in an exotic destination! Royal Caribbean revolutionized the concept a few years ago, when it completely reinvented its own private island to make it a destination in itself: Perfect Day at CocoCay! Discover with us the reasons why you should choose an itinerary that includes a stopover.
Why go to Perfect Day at CocoCay?

A day of adventures

For those of you who can't stand the thought of being grilled on a beach without moving for several hours, rest assured! Here on the island of Perfect Day at CocoCay, it's impossible to get bored. Head to thrill waterpark to defy the laws of gravity in the impressive water slides and be carried away by the ripples of the wave pool. It is home to the highest water slide in North America, Daredevil's Peak, which is 135 feet high. Will you dare?To gain even more altitude, climb into the pod of the Up, Up and Away balloon. At the highest, about 450 feet in the air, you can enjoy a panoramic view of the Bahamian Island, the turquoise sea that stretches to infinity and on your ship!

A day in luxury

Direction Coco Beach Club, an exclusive place where you can enjoy multiple comfortable and luxurious facilities. In addition to the club's pretty pool, there are the first floating cabanas in the Bahamas! Small private lounges with open concept, on stilts, which can accommodate up to 8 people from the same group. It is an ideal way to enjoy the sea in peace, and above all, in peace with the members of your family. Shade for everyone, a private slide that throws you directly into the Caribbean Sea, hammocks, armchairs and, of course, a concierge dedicated to making your day perfect.

A hassle-free day

No matter what you decide to do with your day, one thing is certain: you won't have to break your head. All over the island you will find beautiful beaches for relaxation, sunbathing and swimming. You'll never be looking for food since there are several dining options just around the place, some of which are included in the price of your cruise. A tram allows you to go around the island at no extra cost in order to move easily from one place to another. In short: don't think about anything and let yourself be carried away by the gentle breeze of the Bahamas!

Contact your travel advisor now and book your next cruise with Royal Caribbean… and, of course, be sure to choose an itinerary that includes a stop at Perfect Day at CocoCay!
Note that several activities on Perfect Day at CocoCay are paying. Please ask your travel advisor for more information.