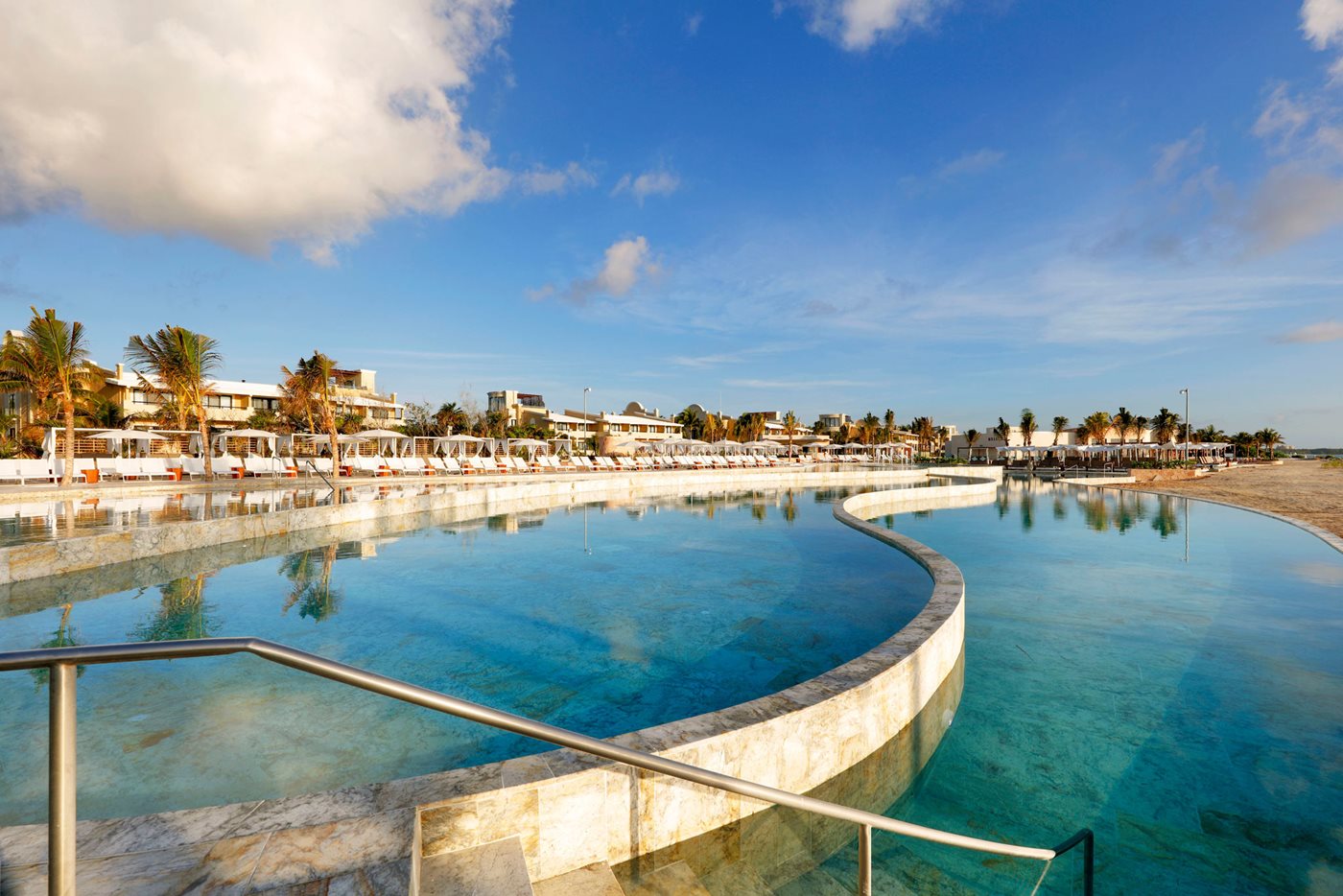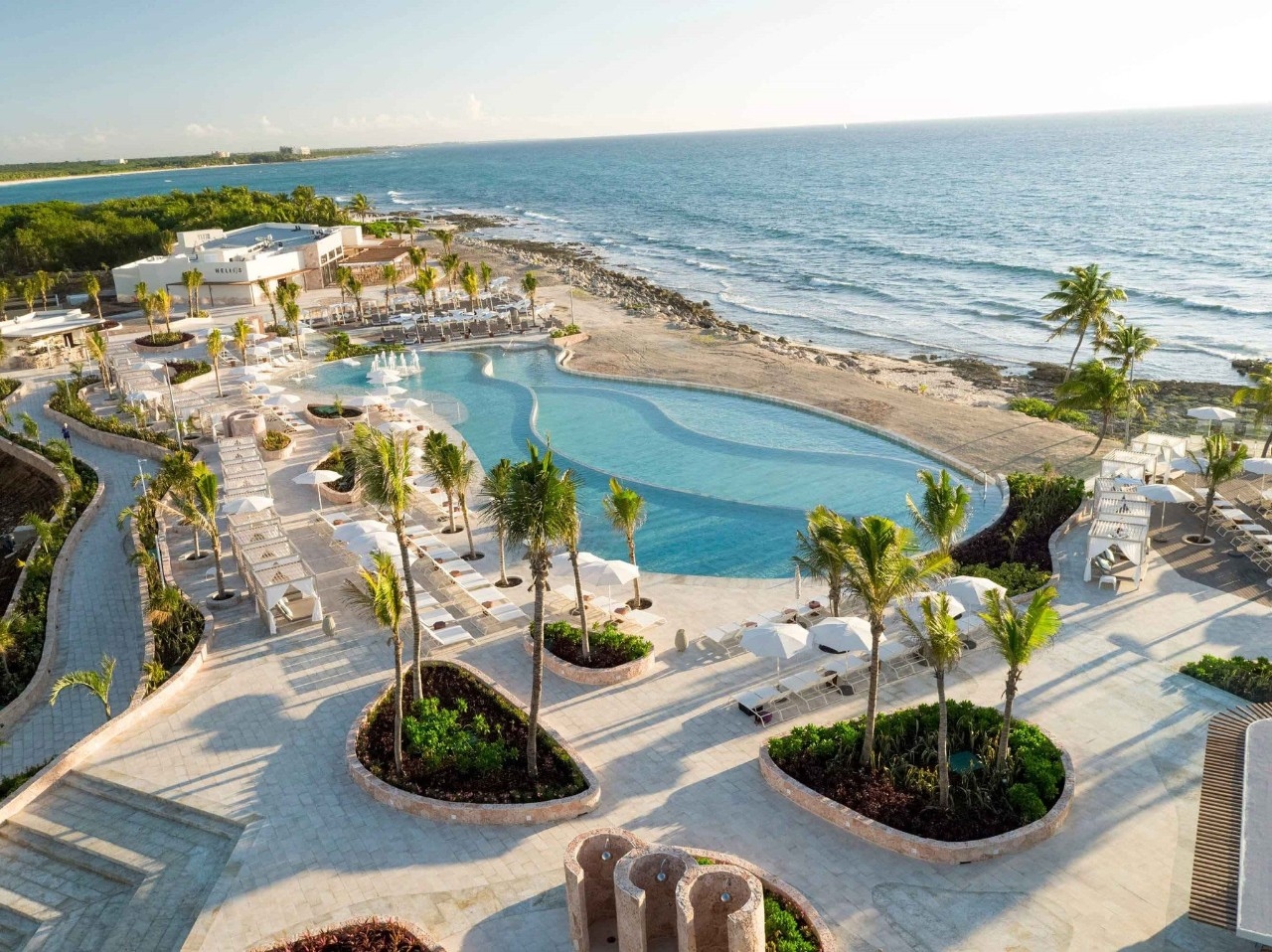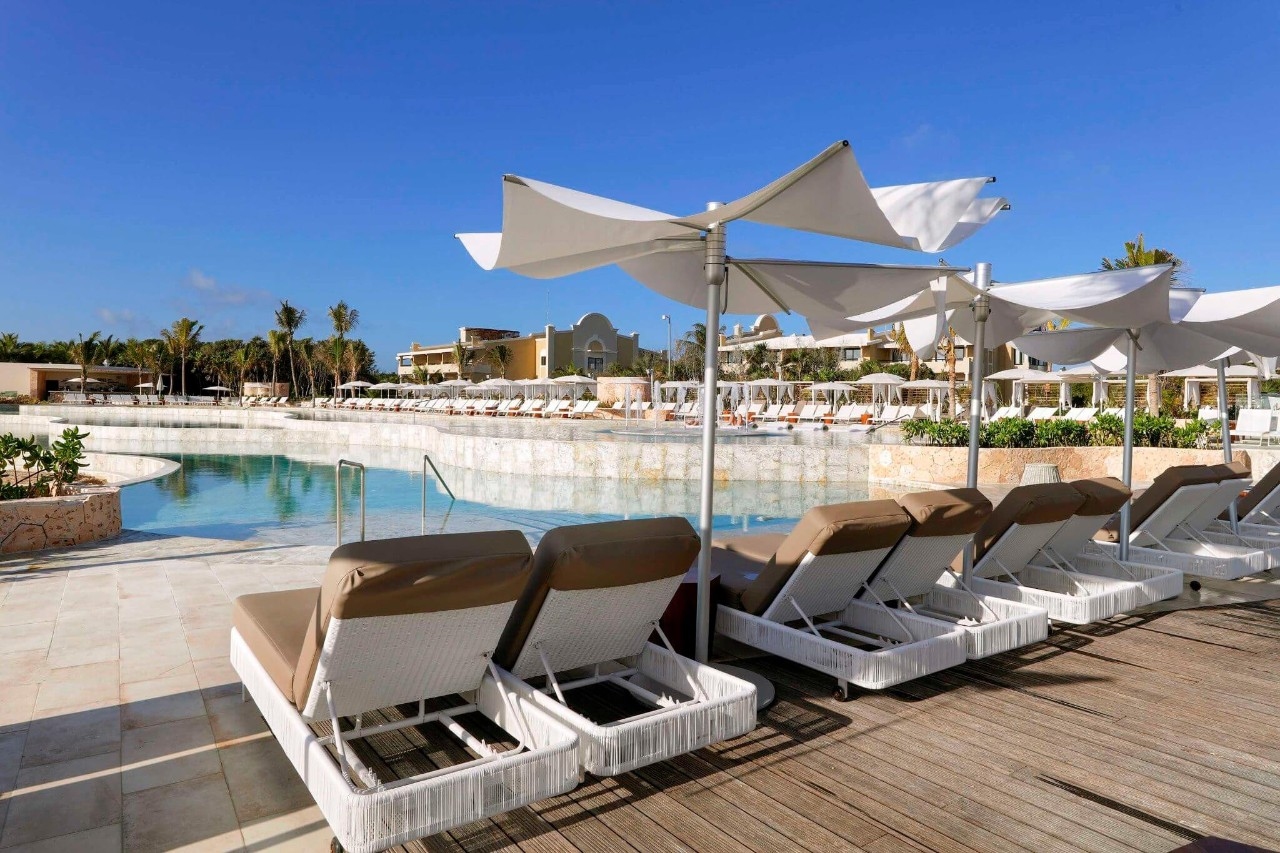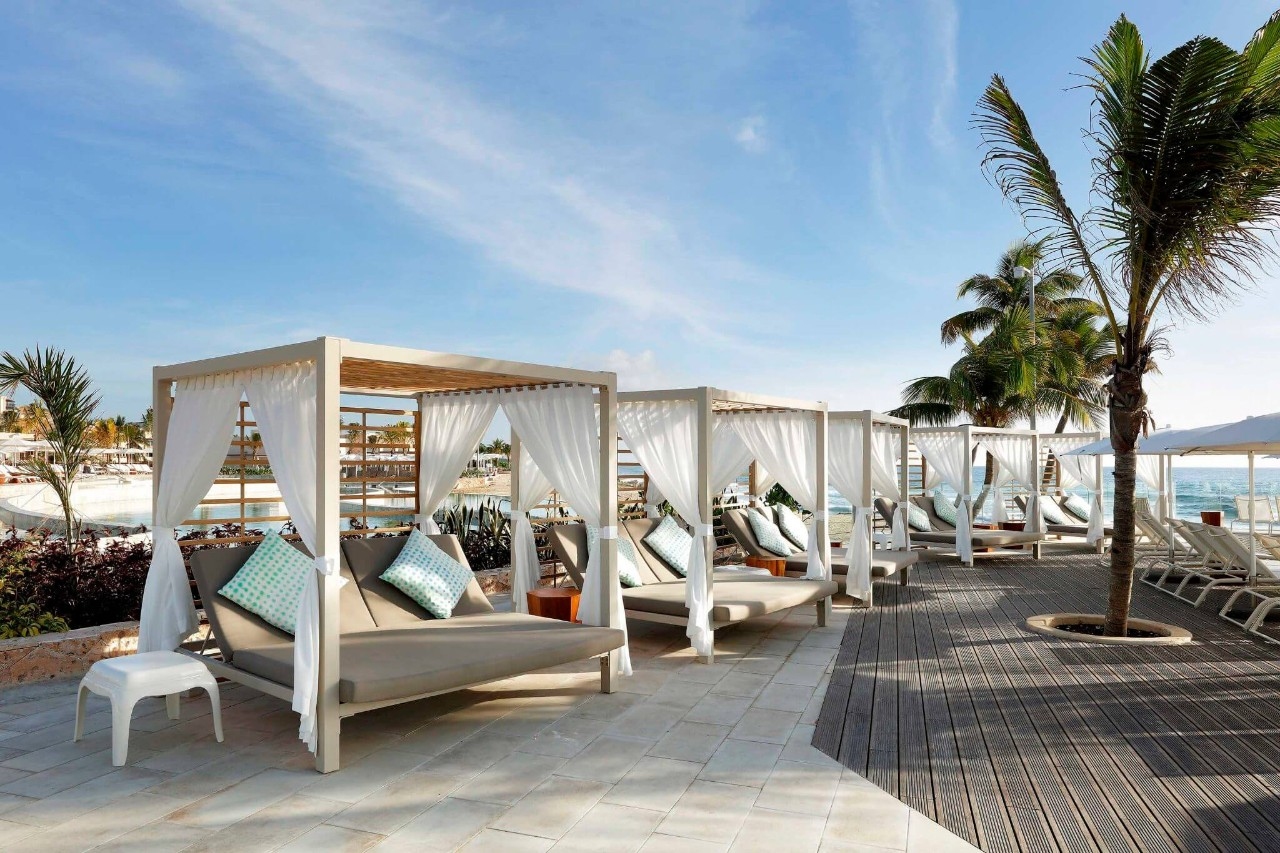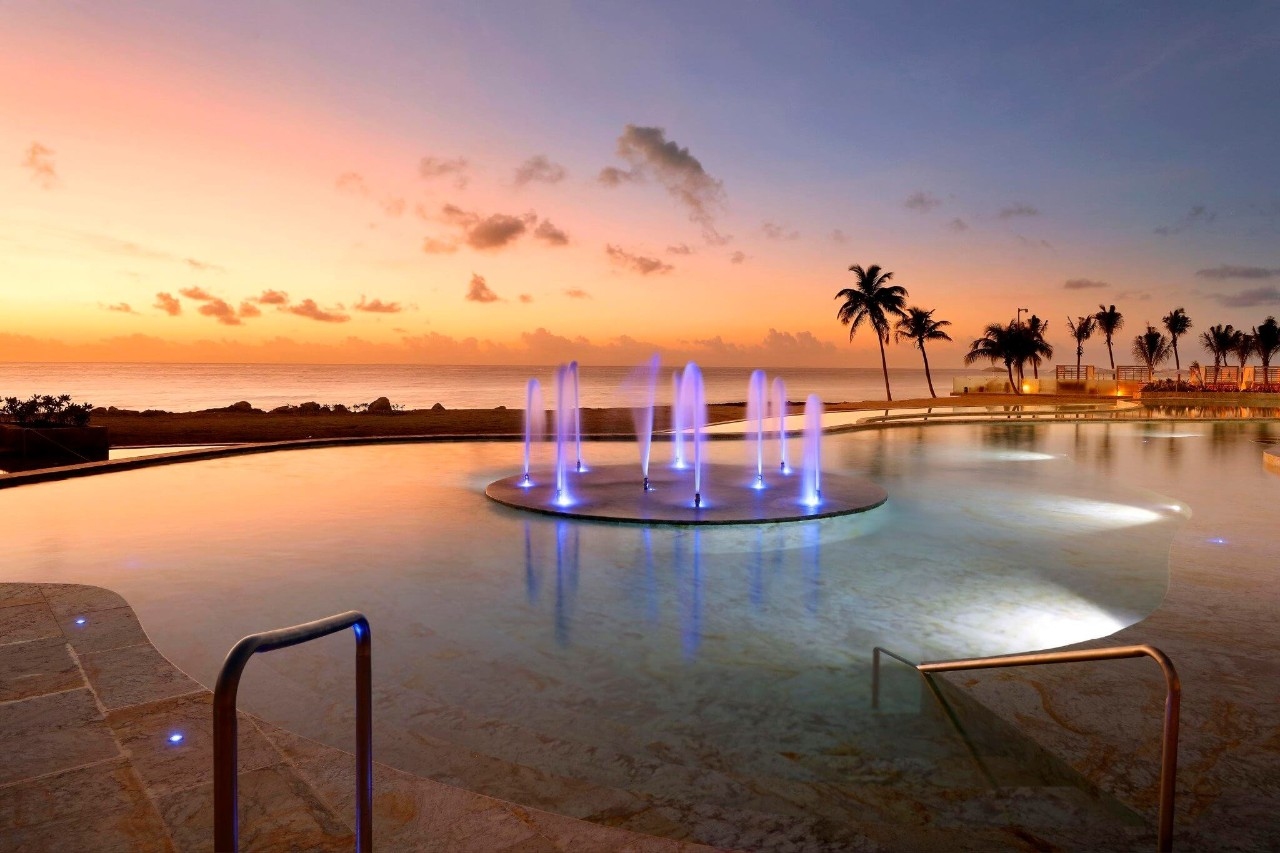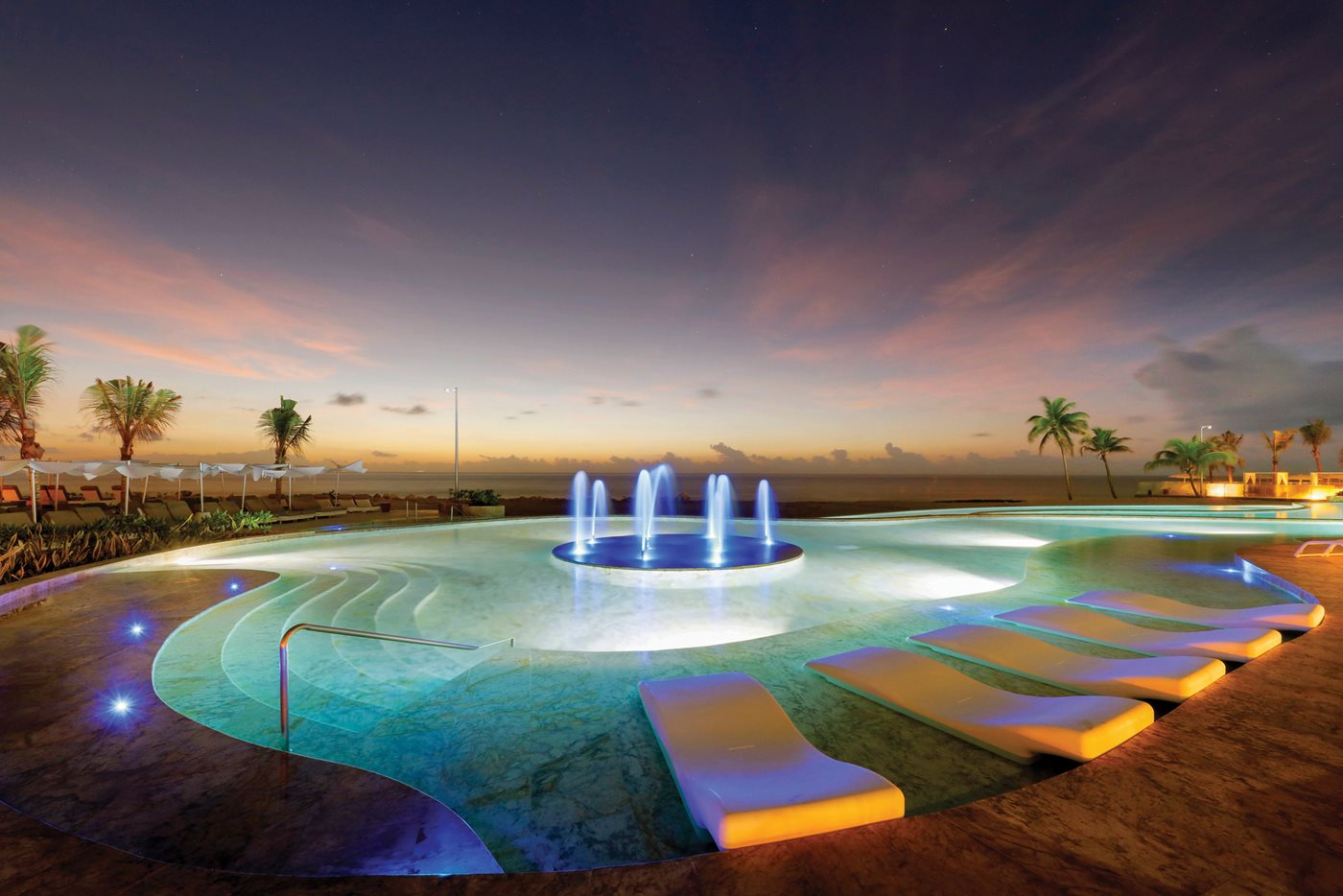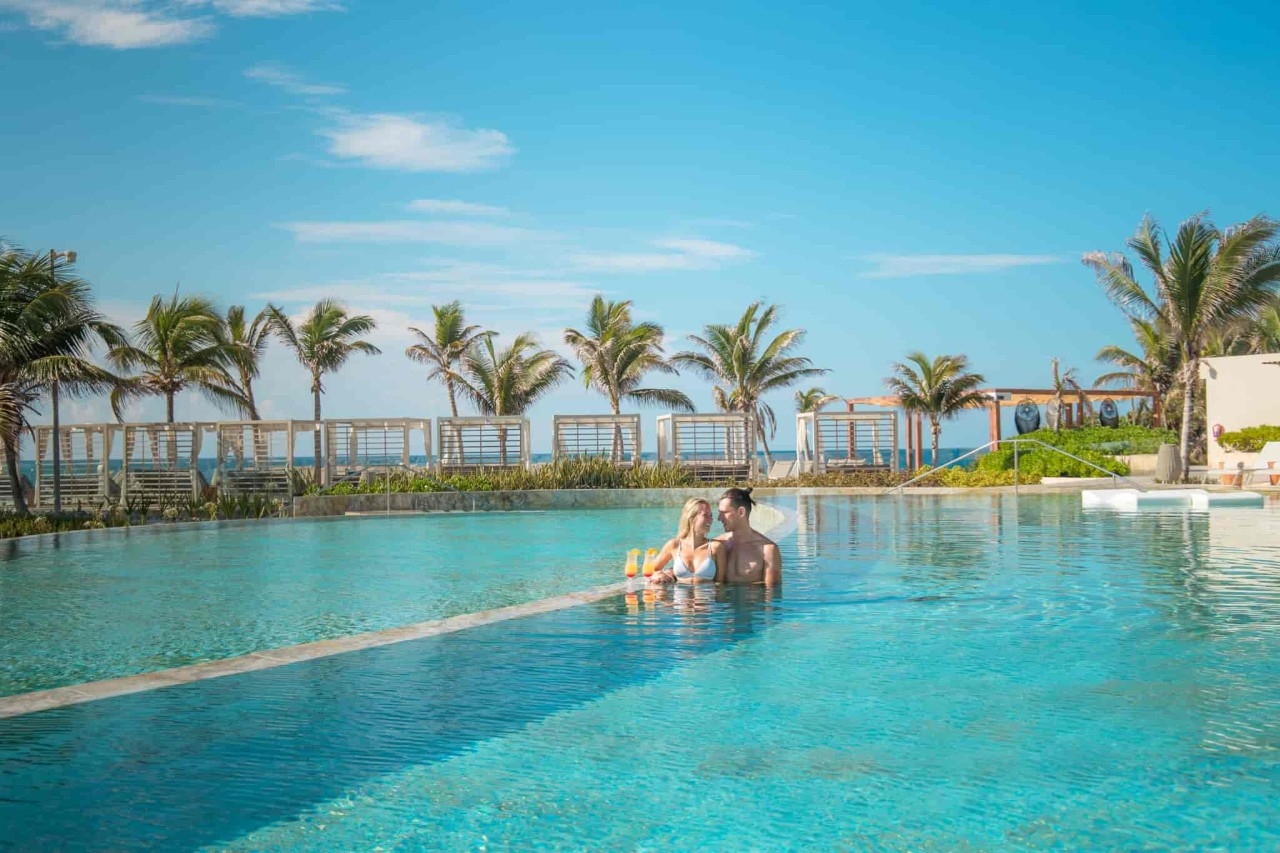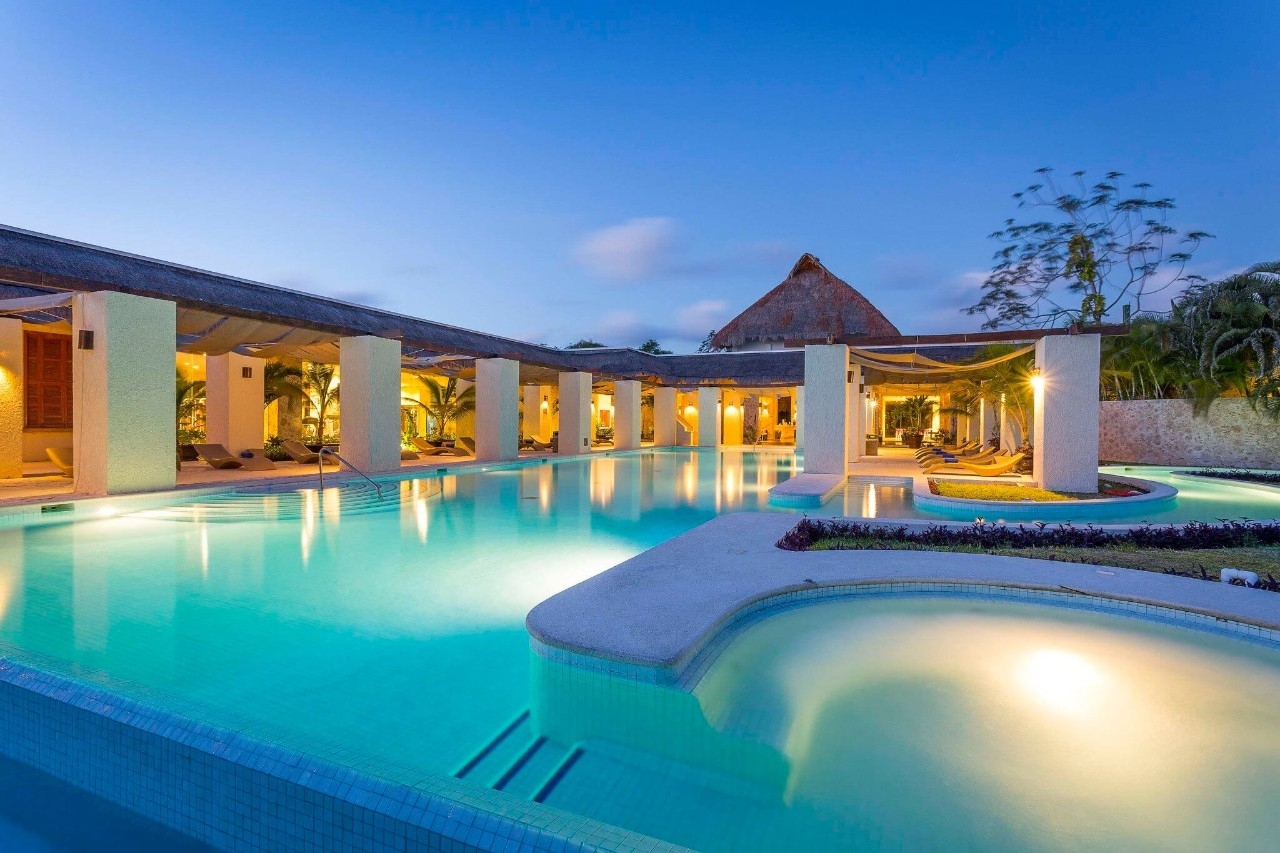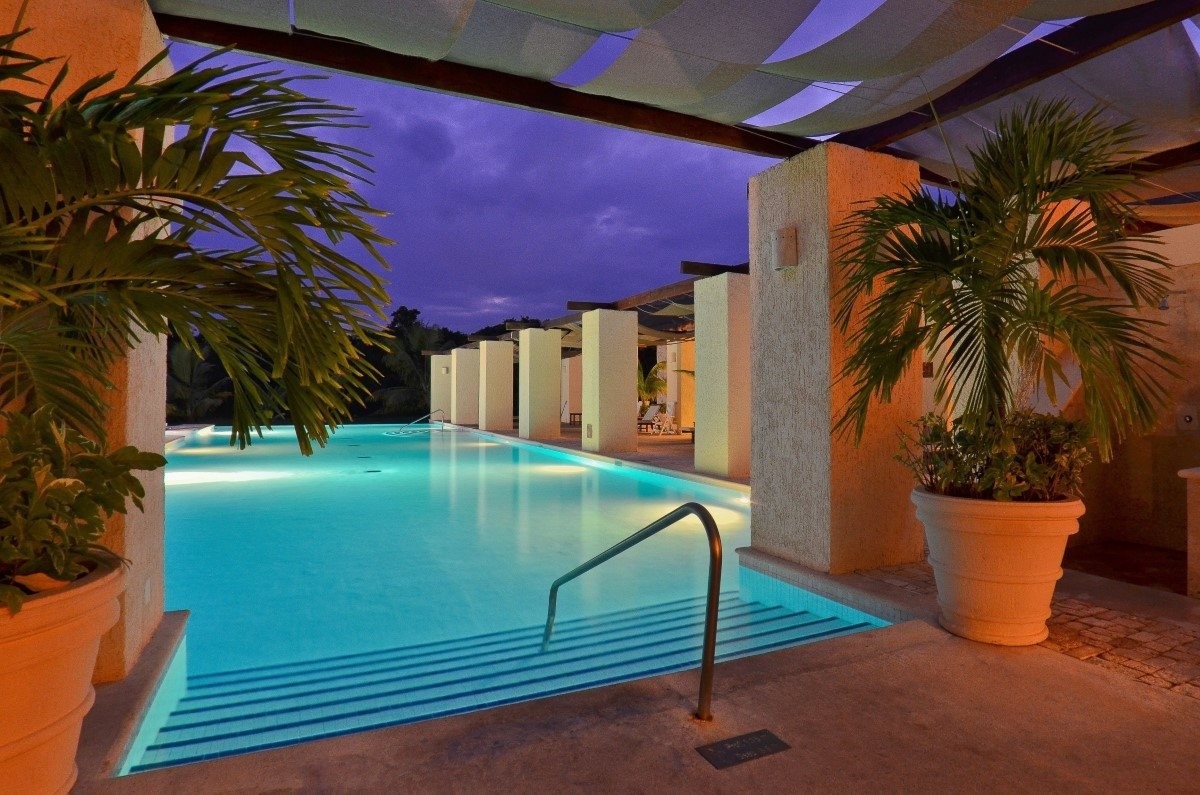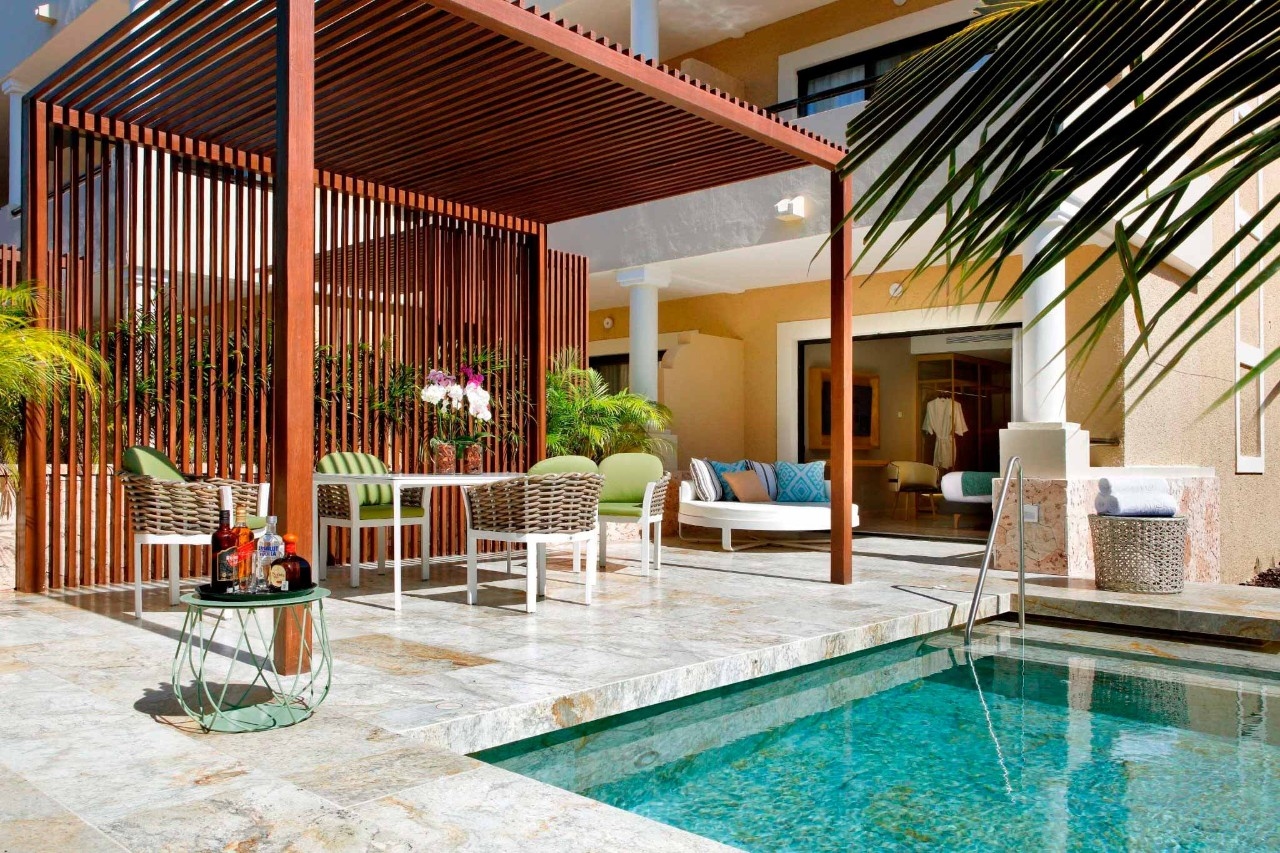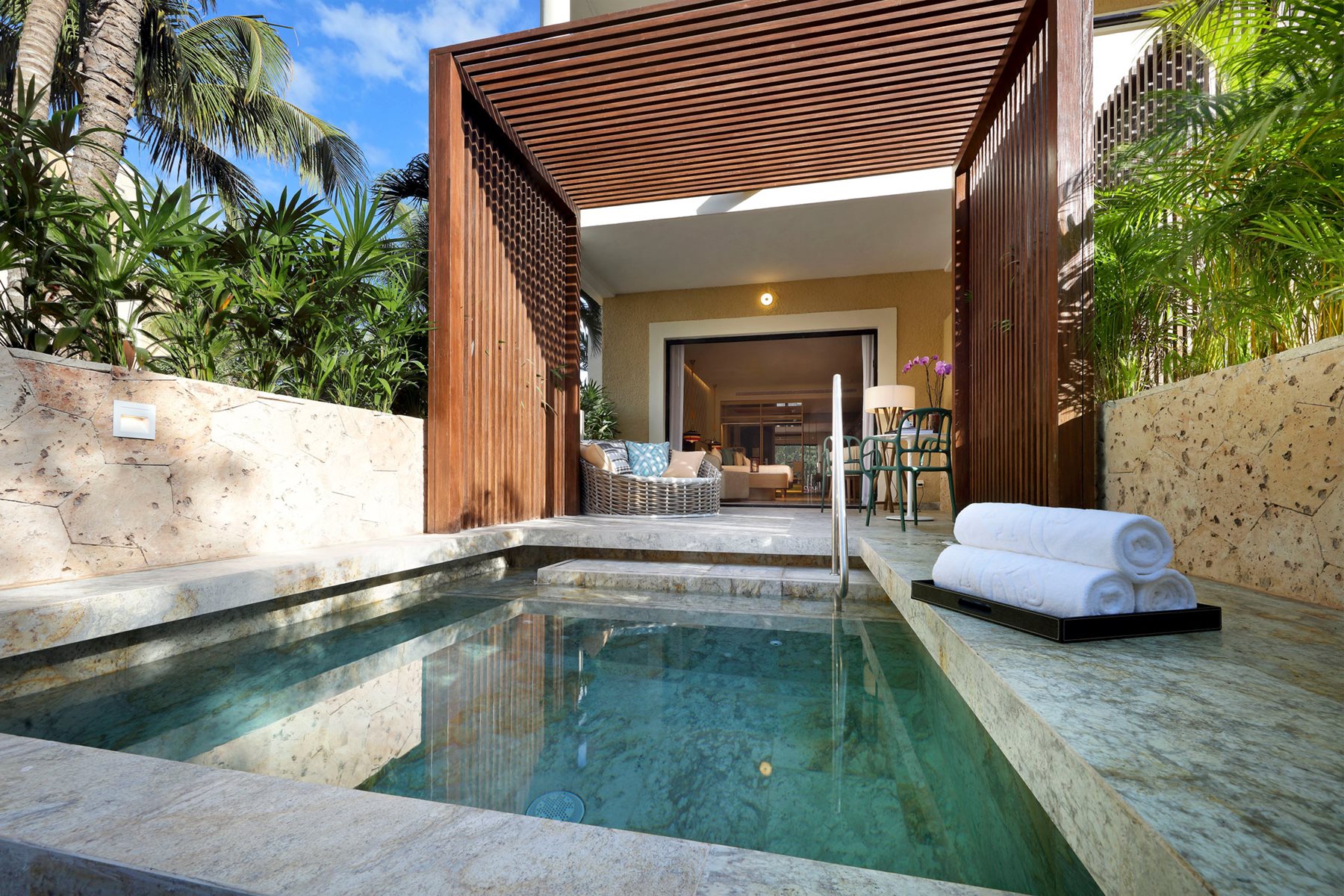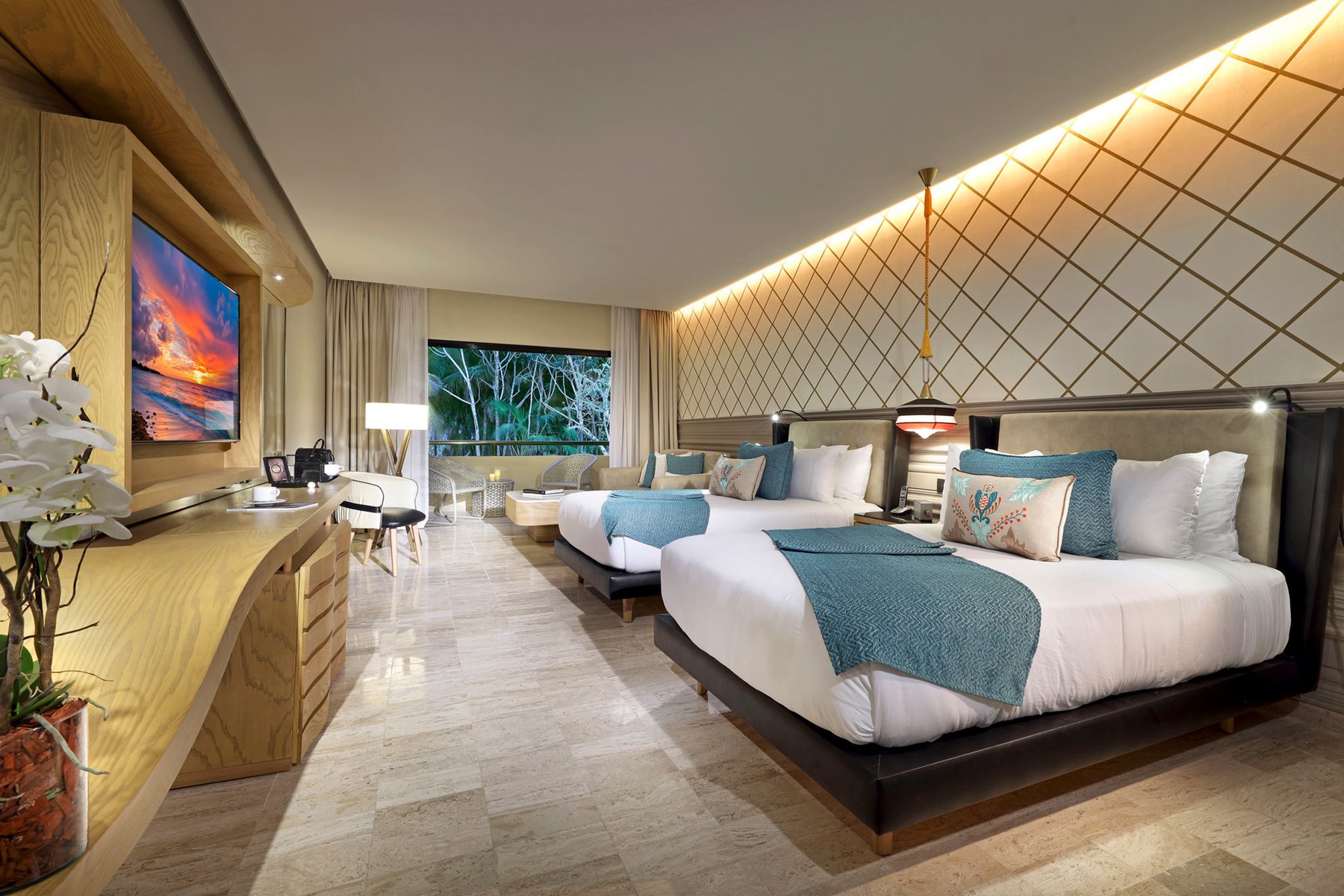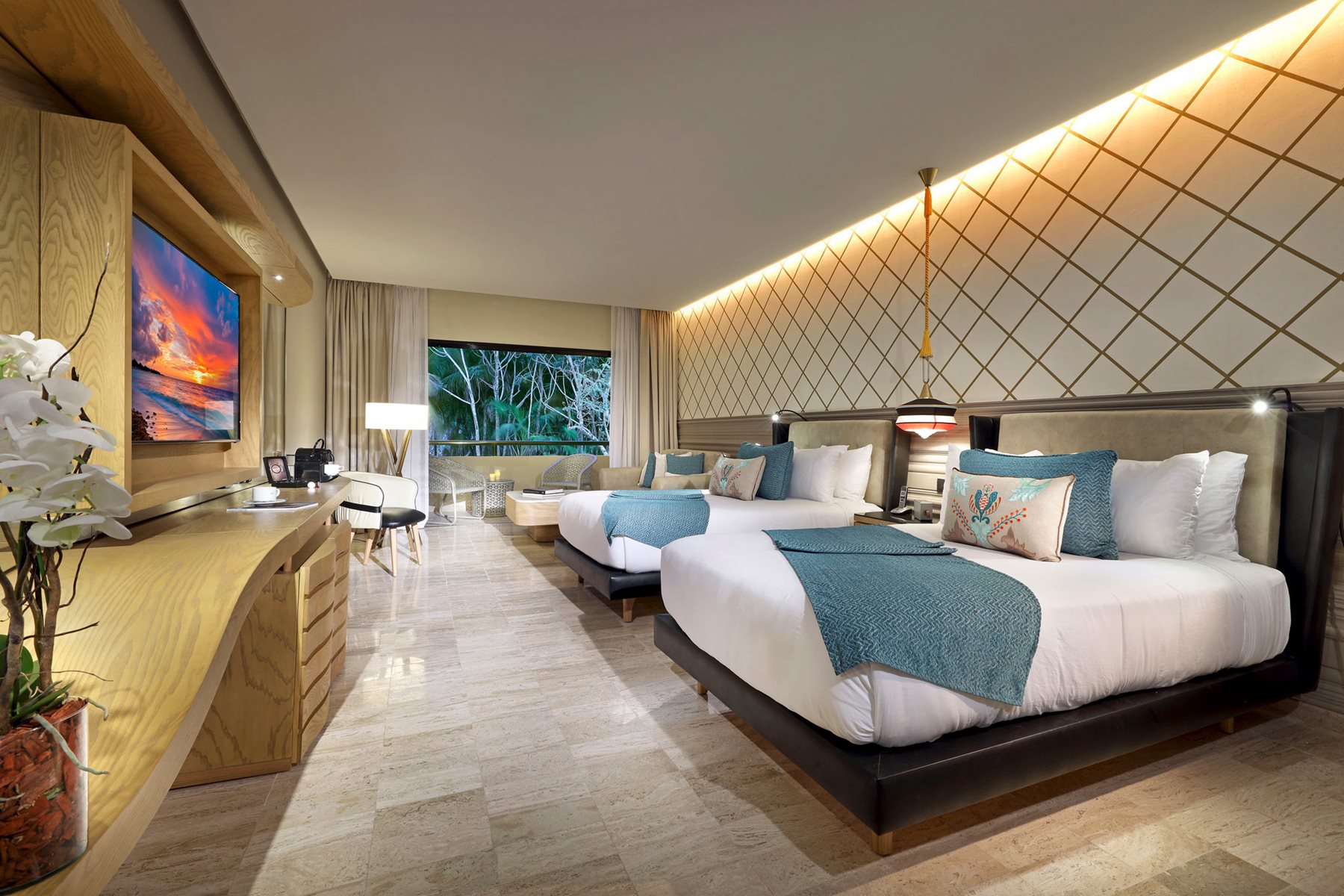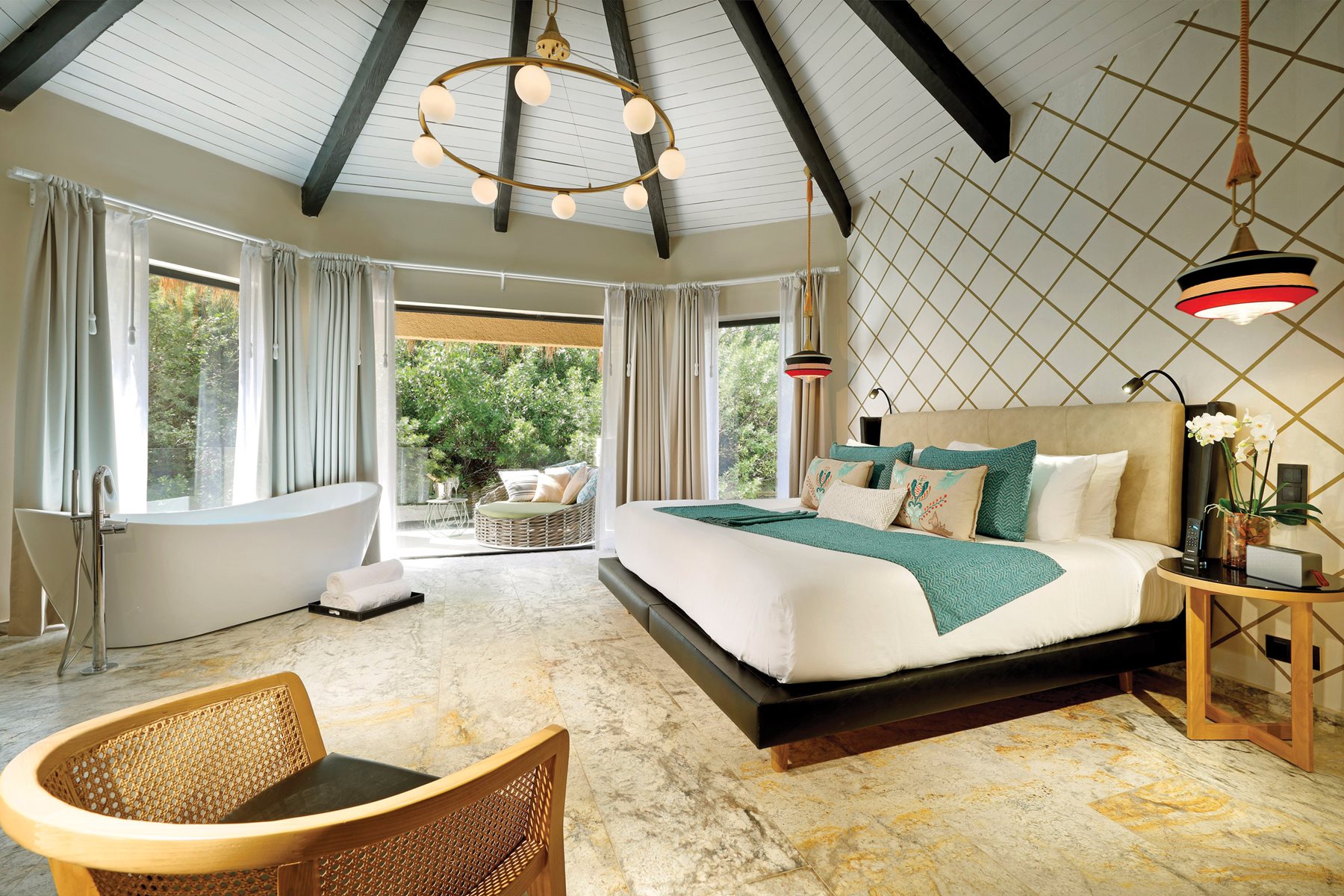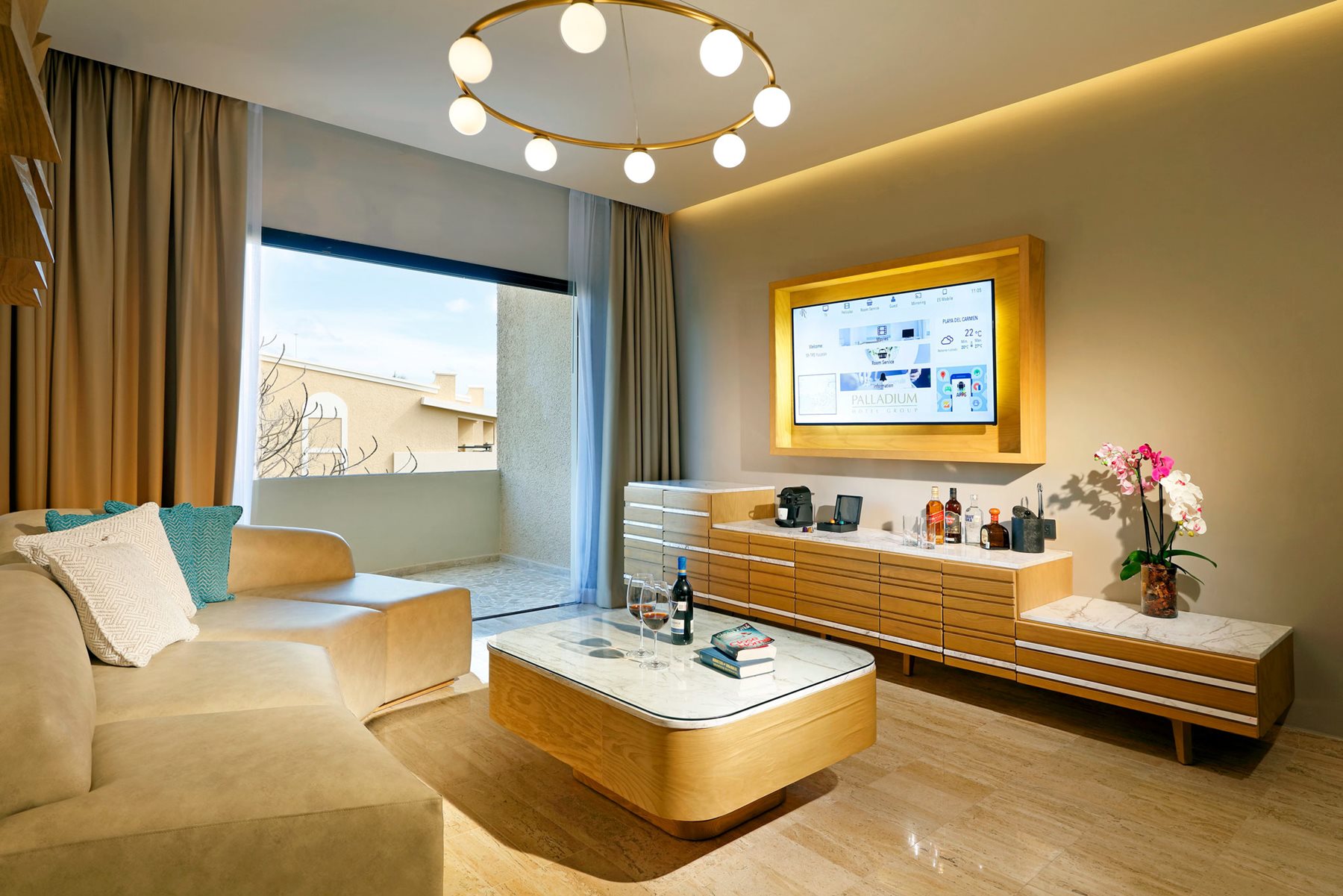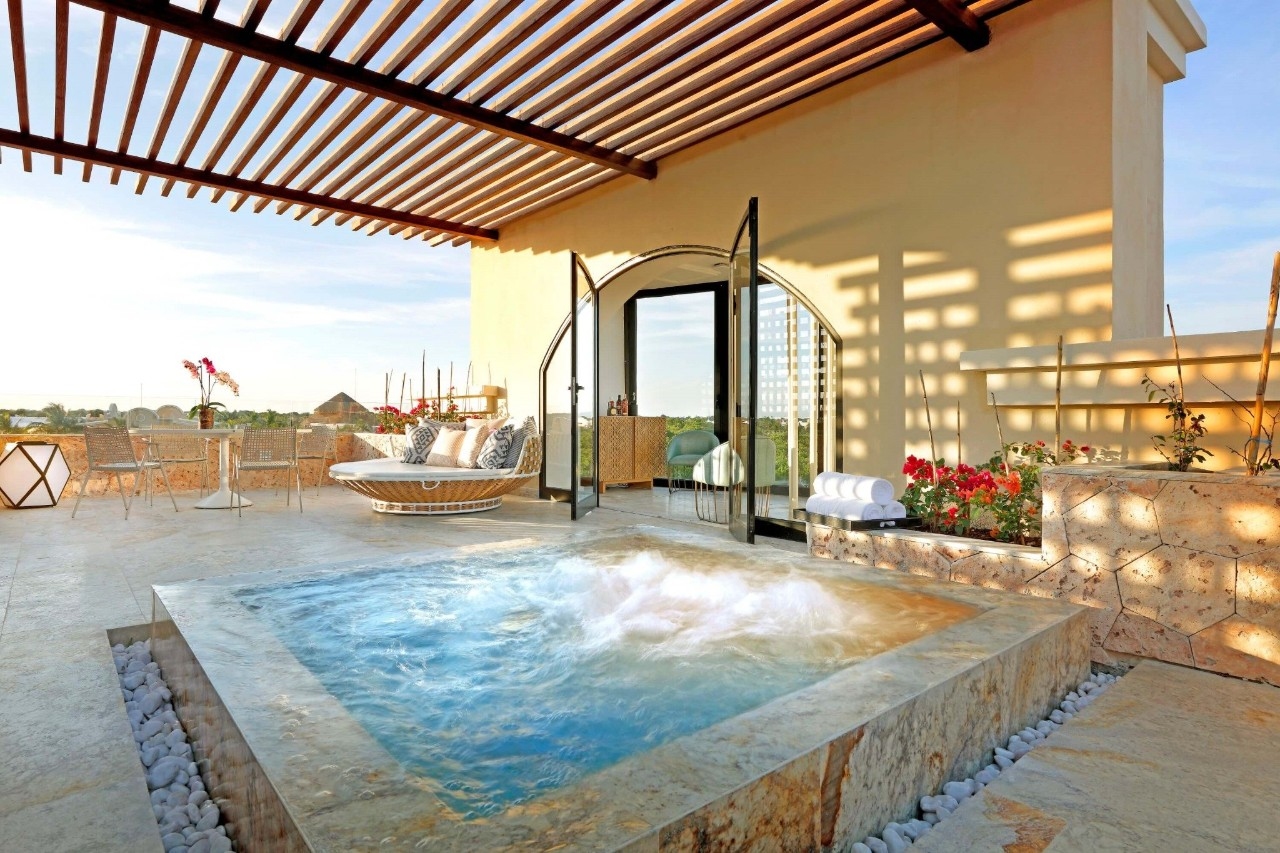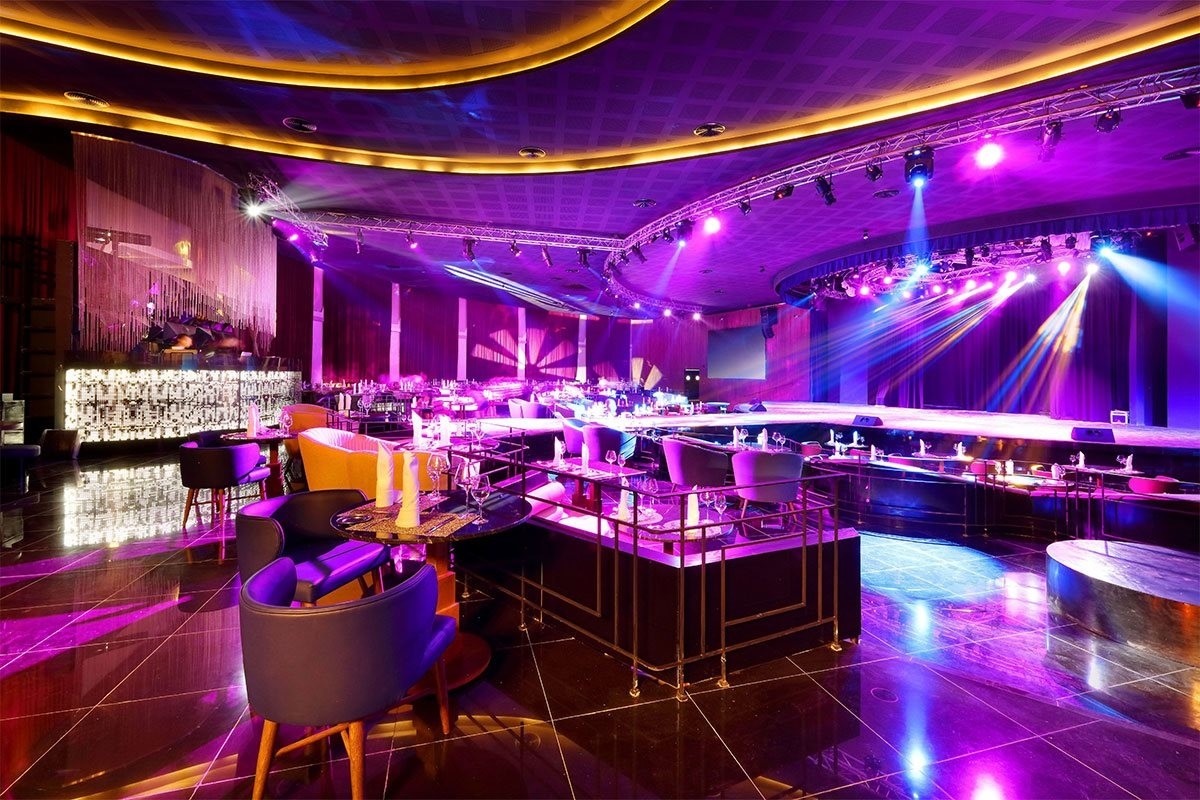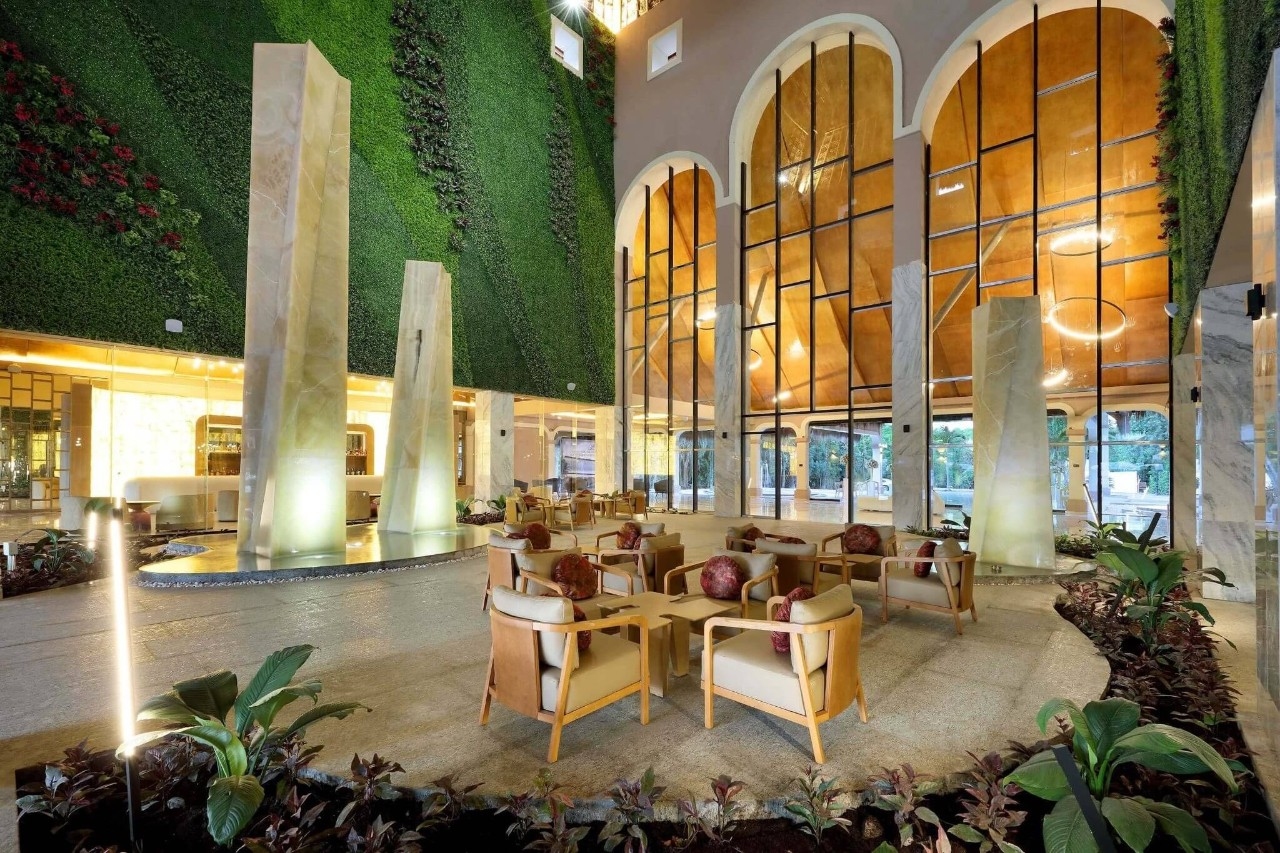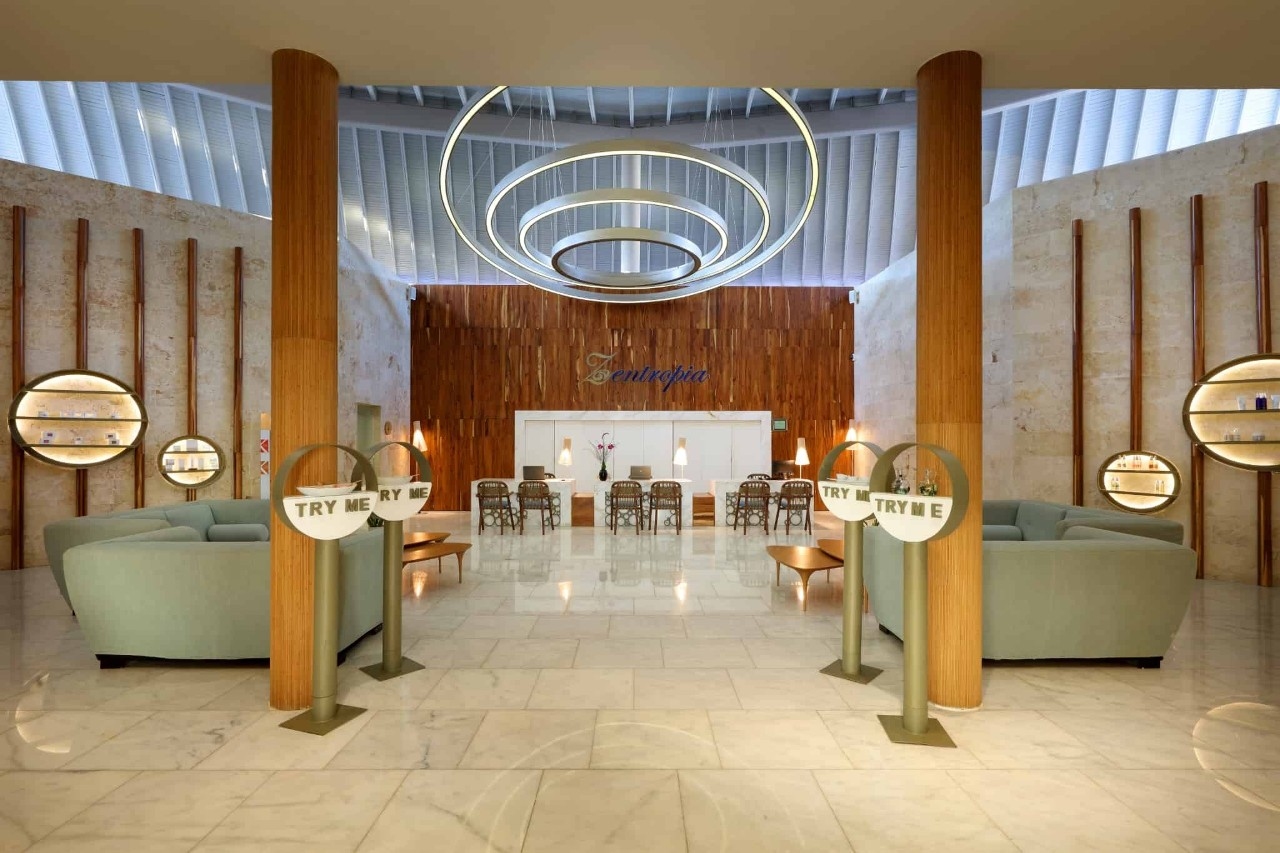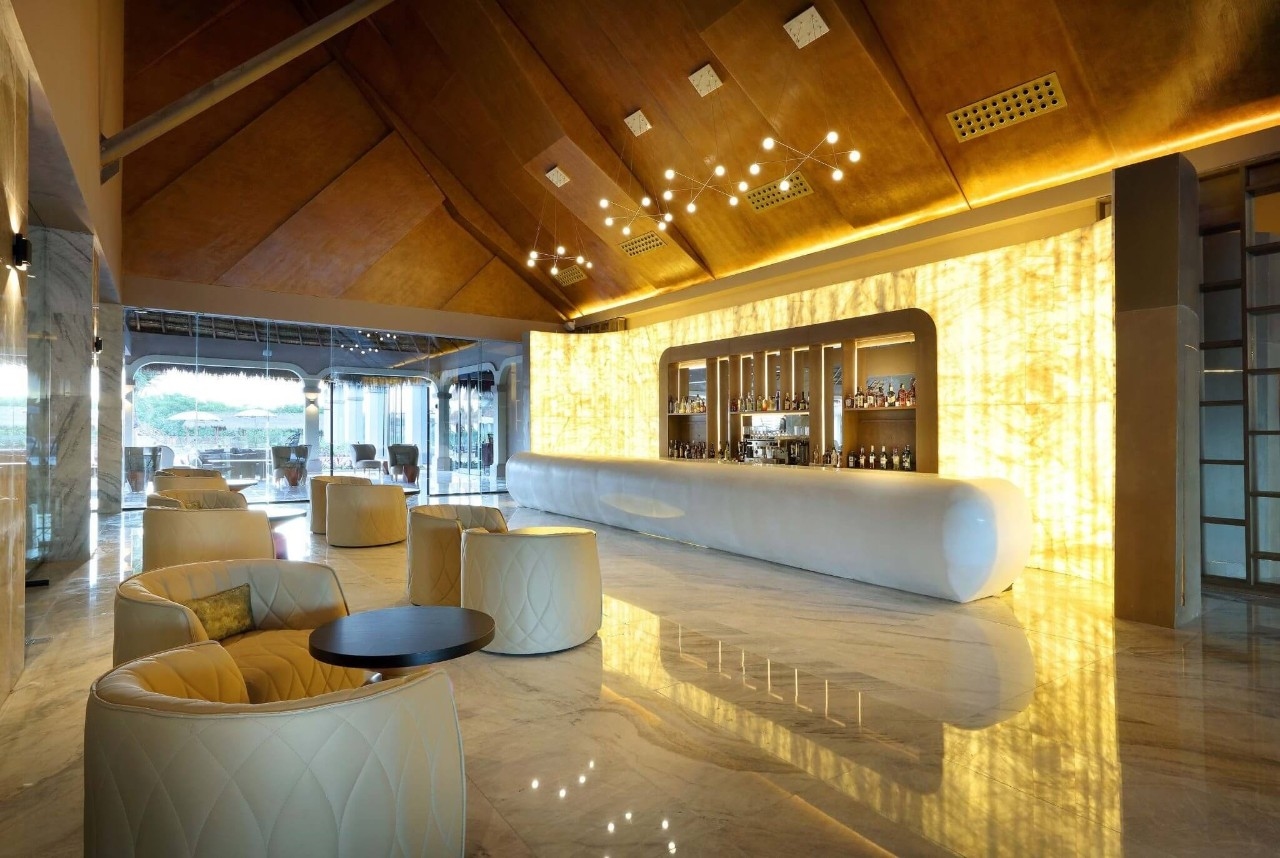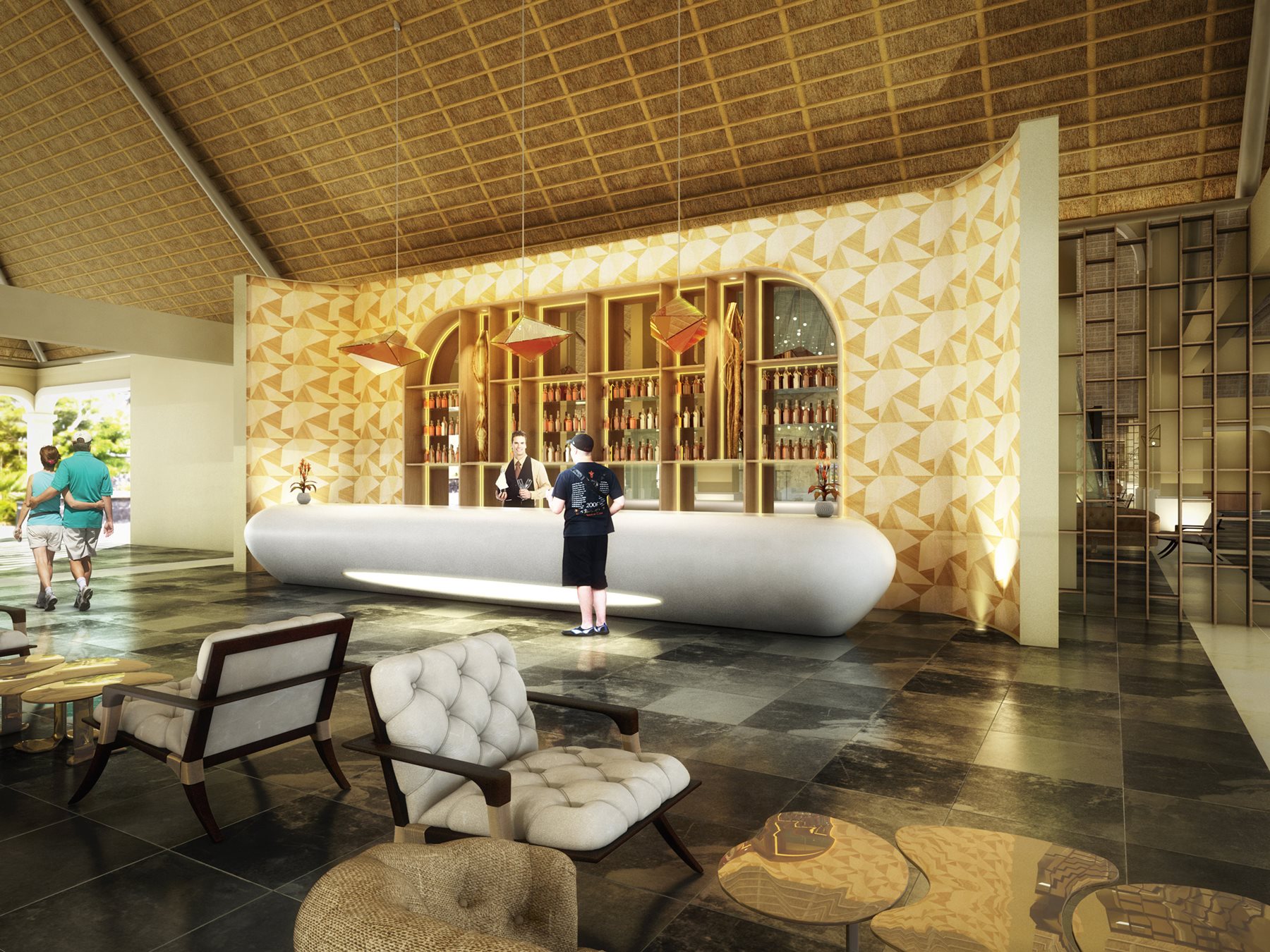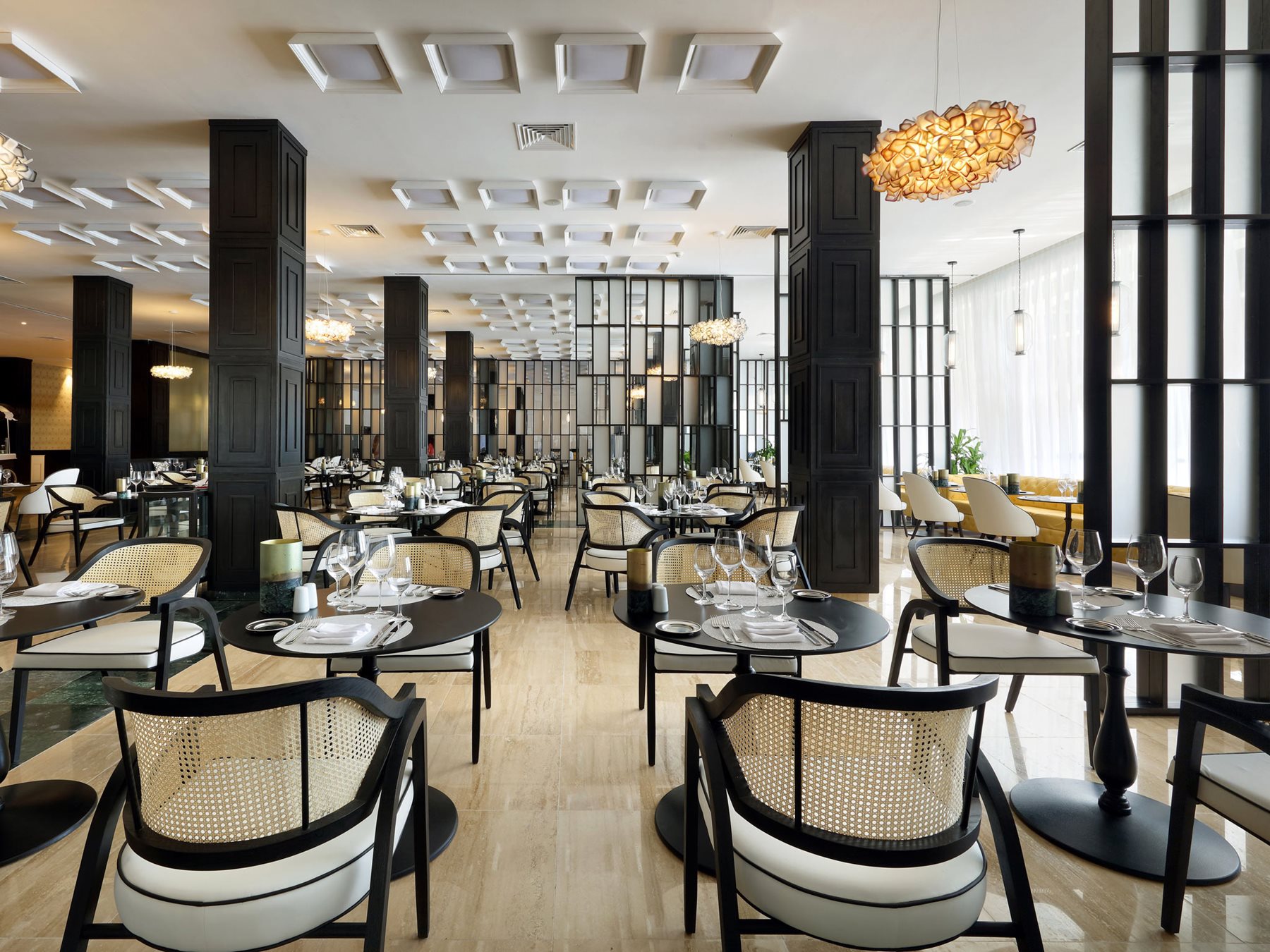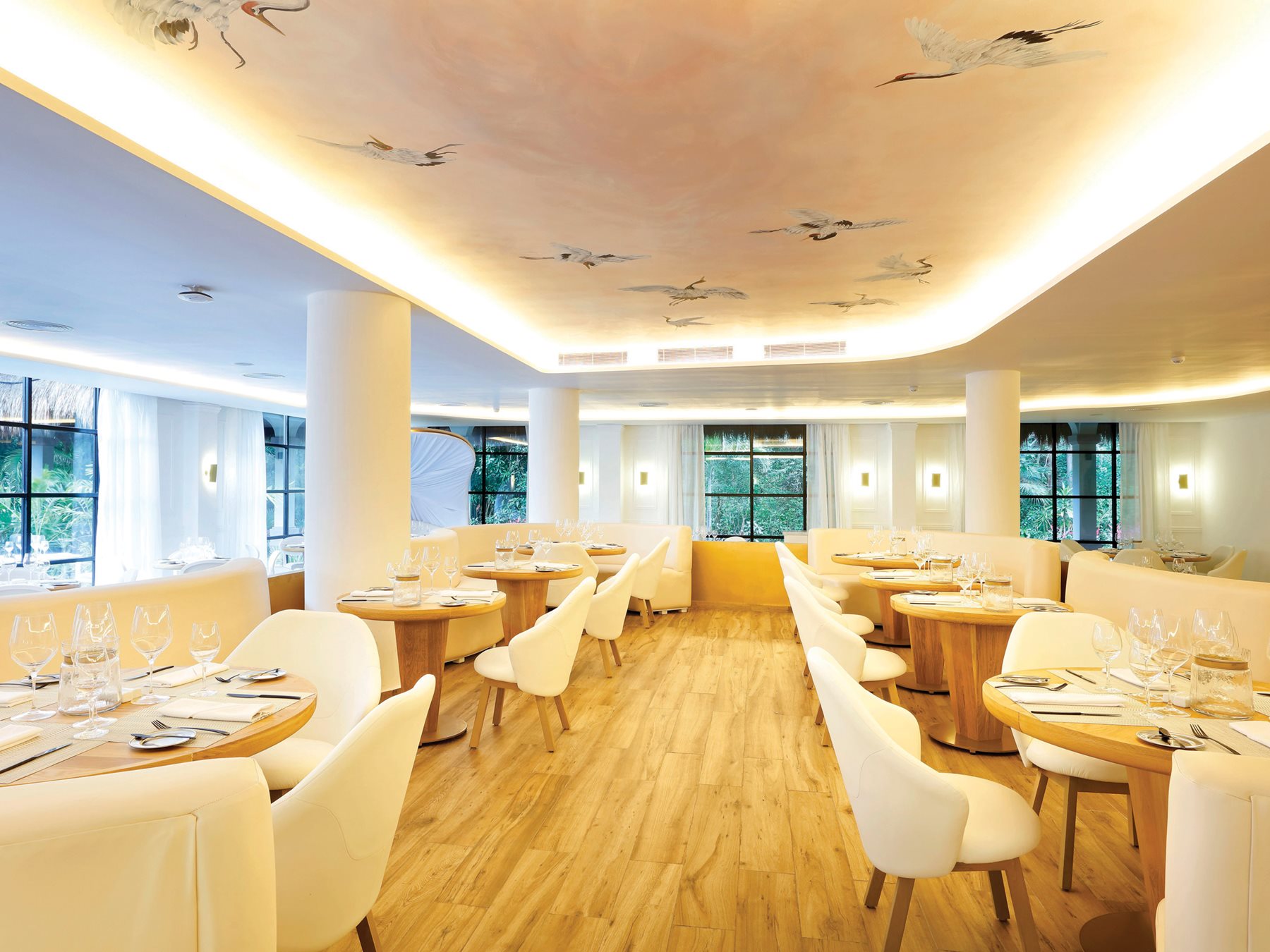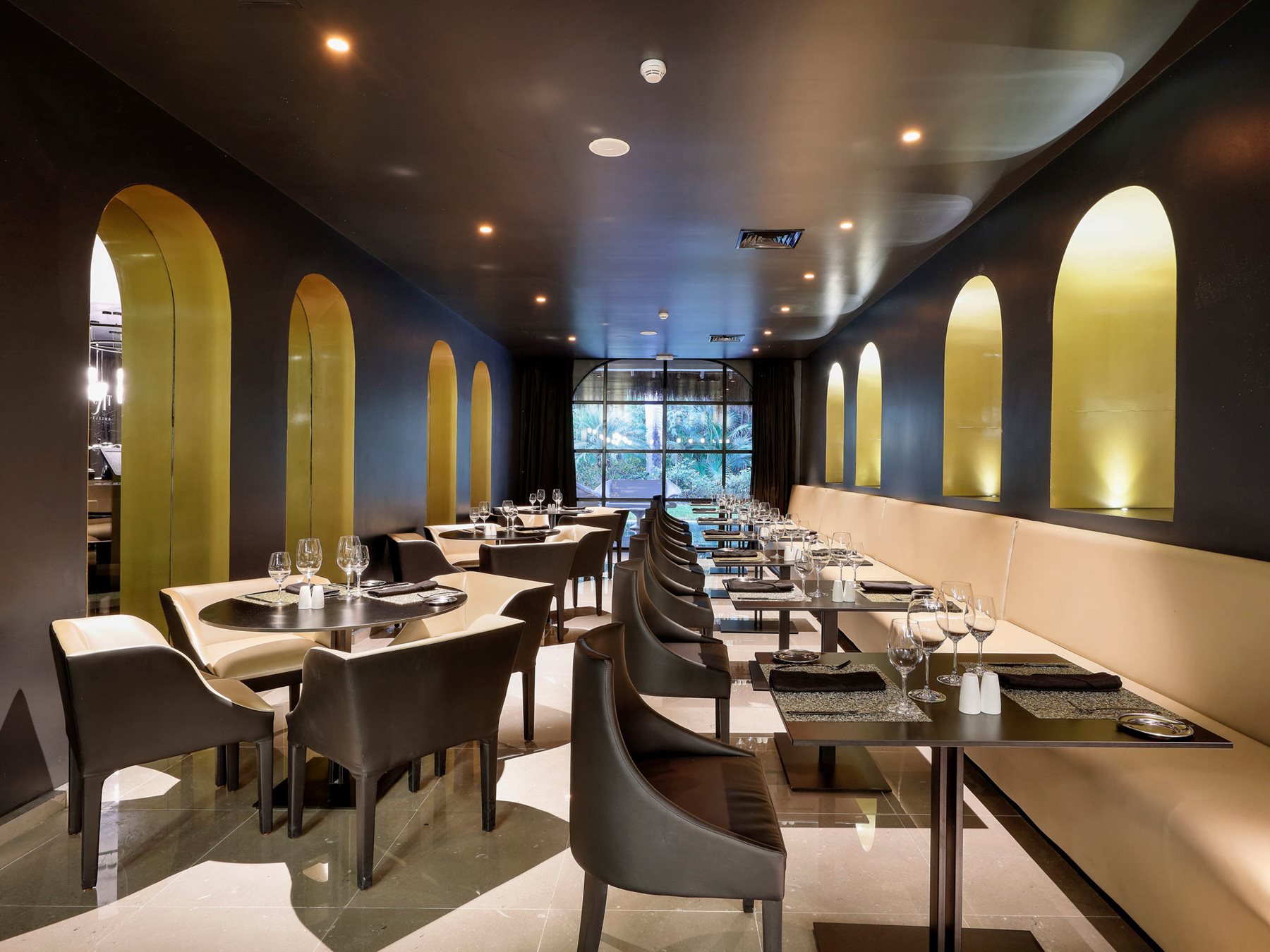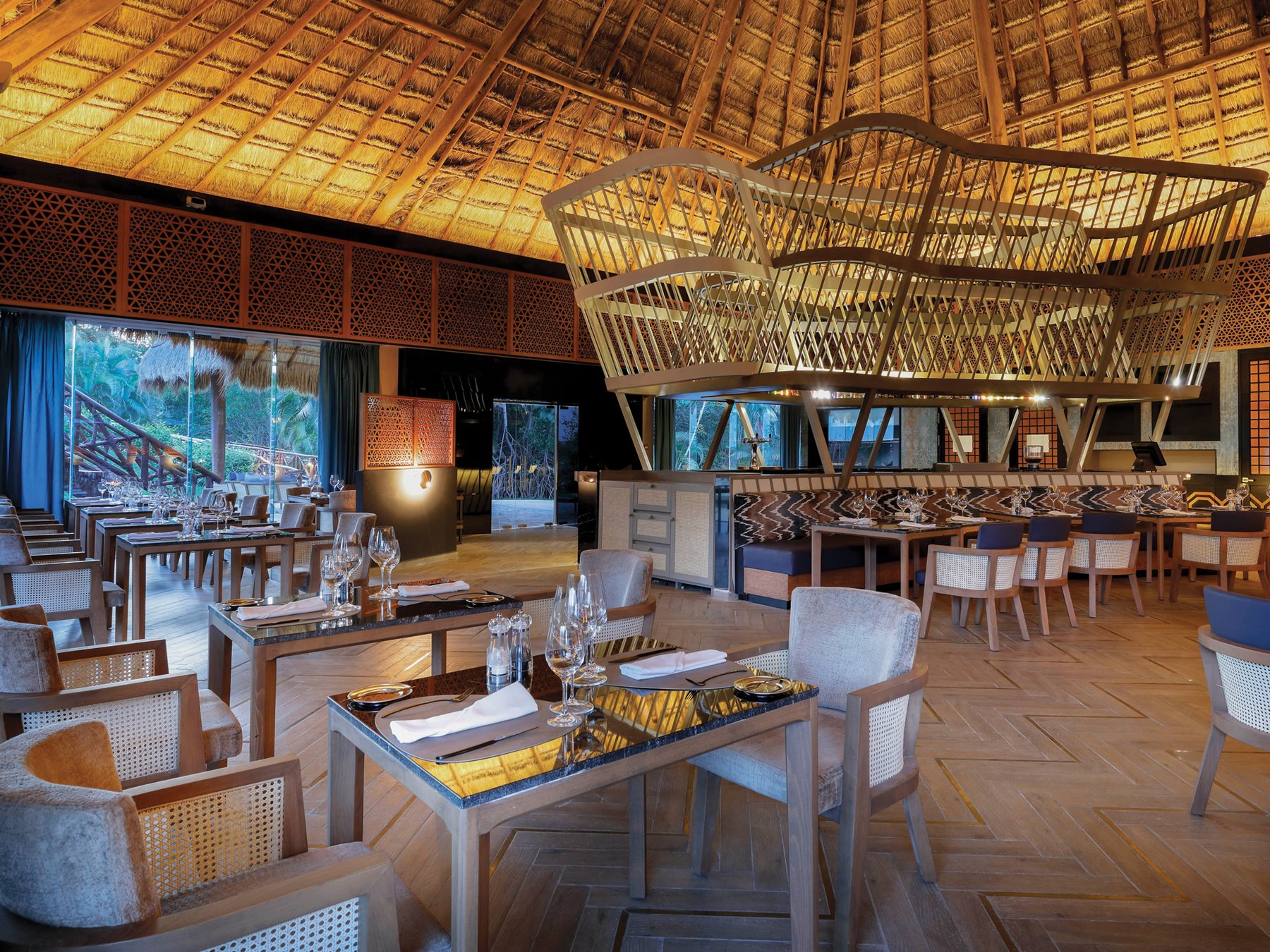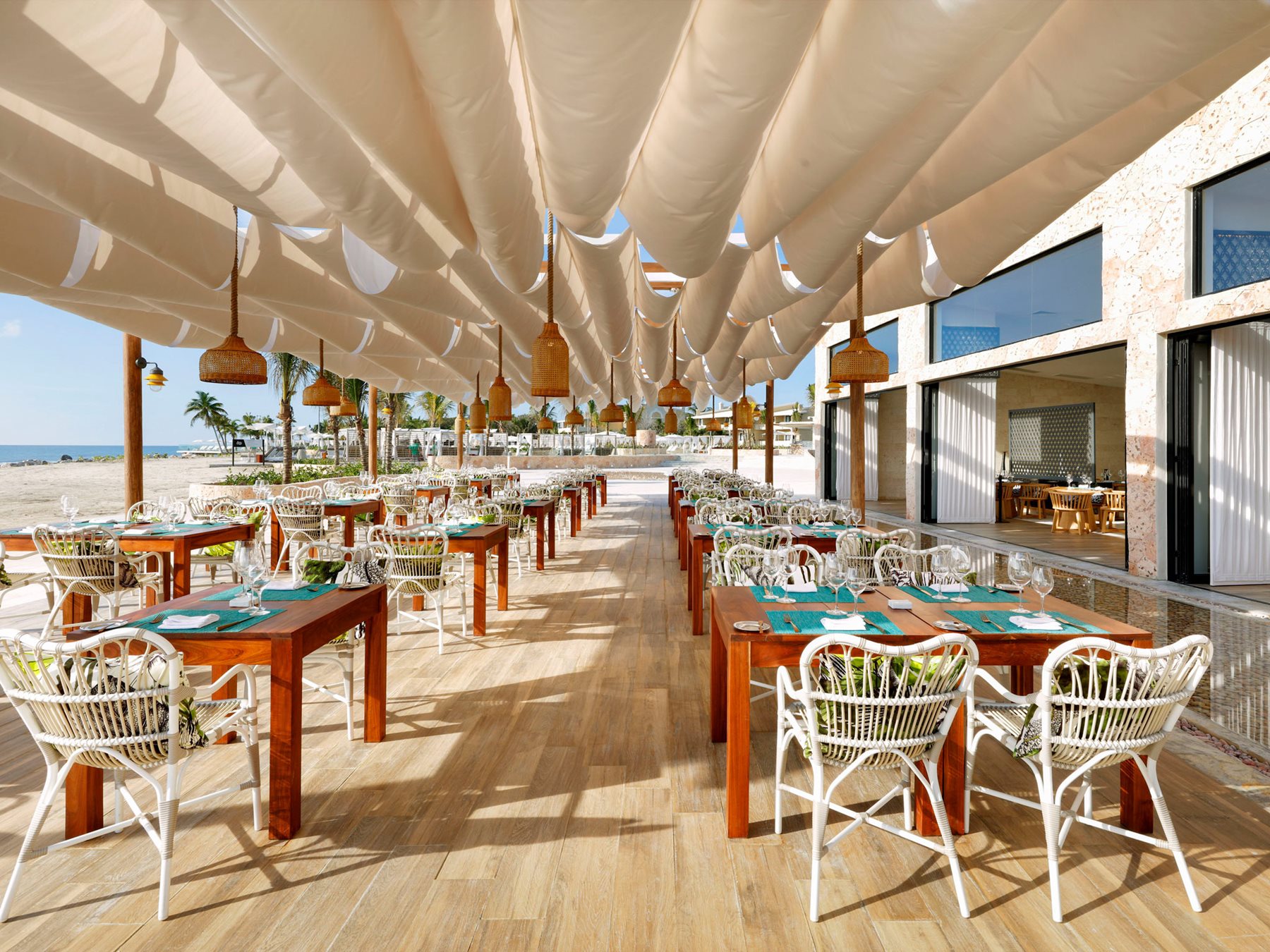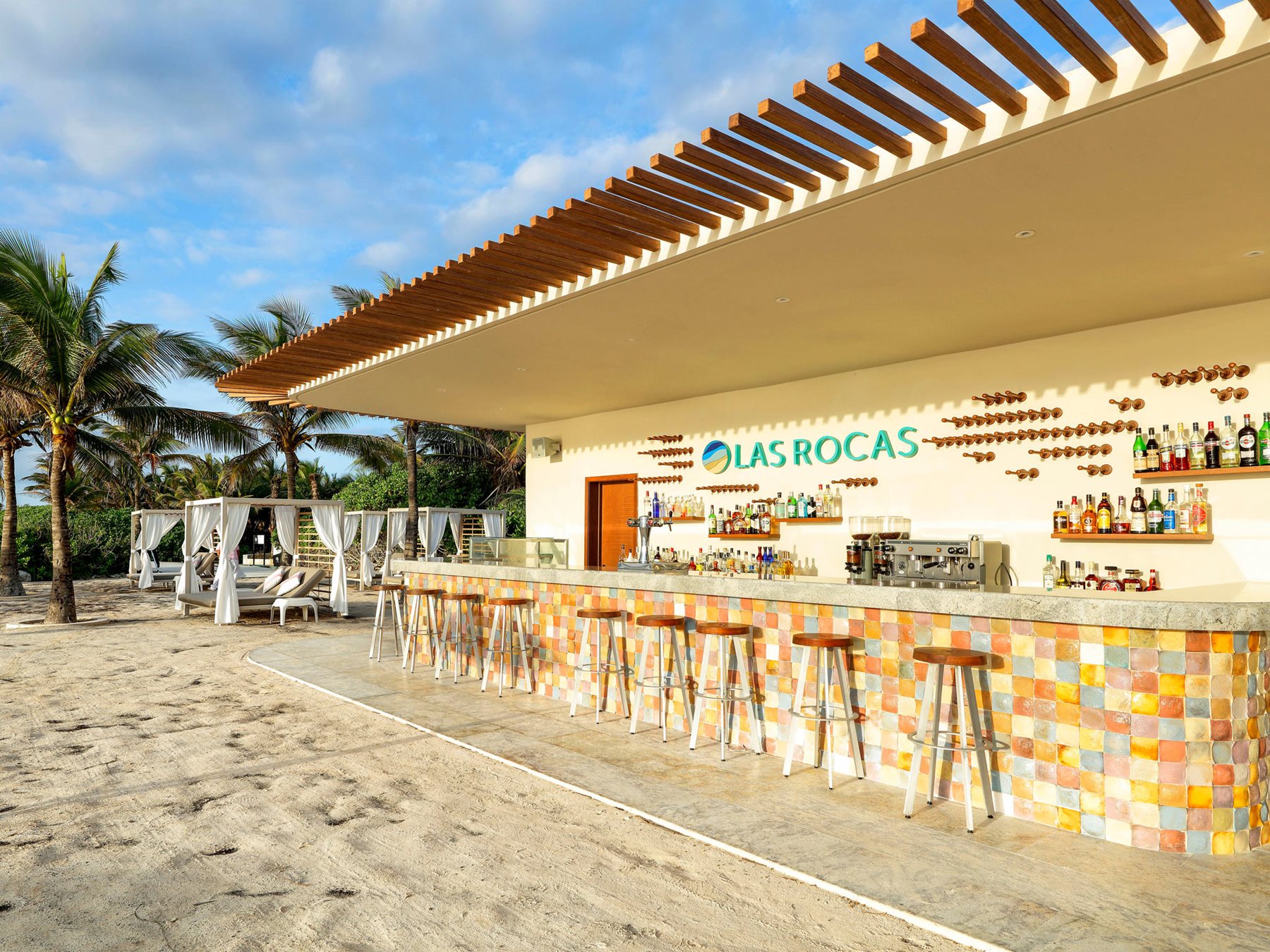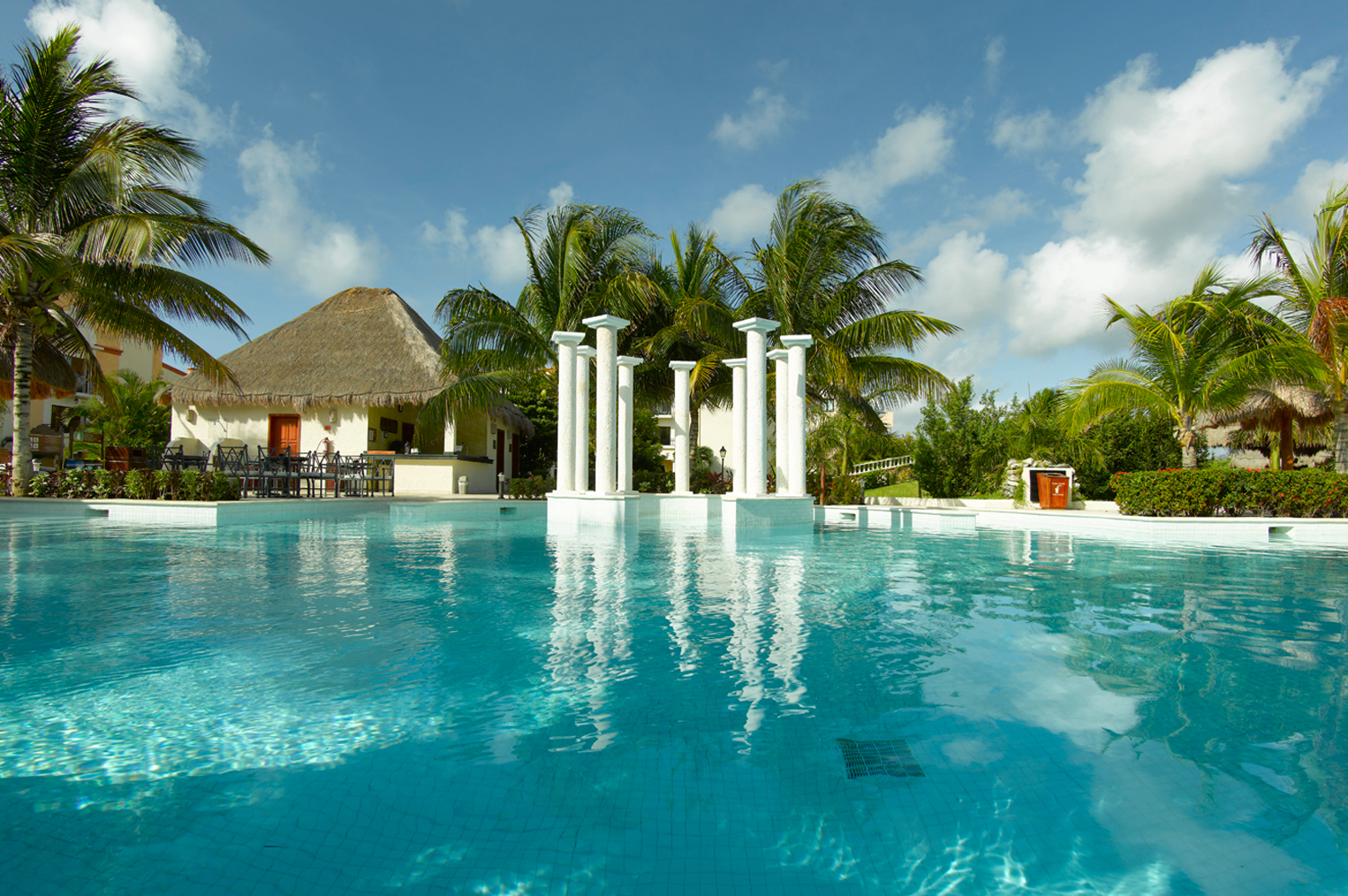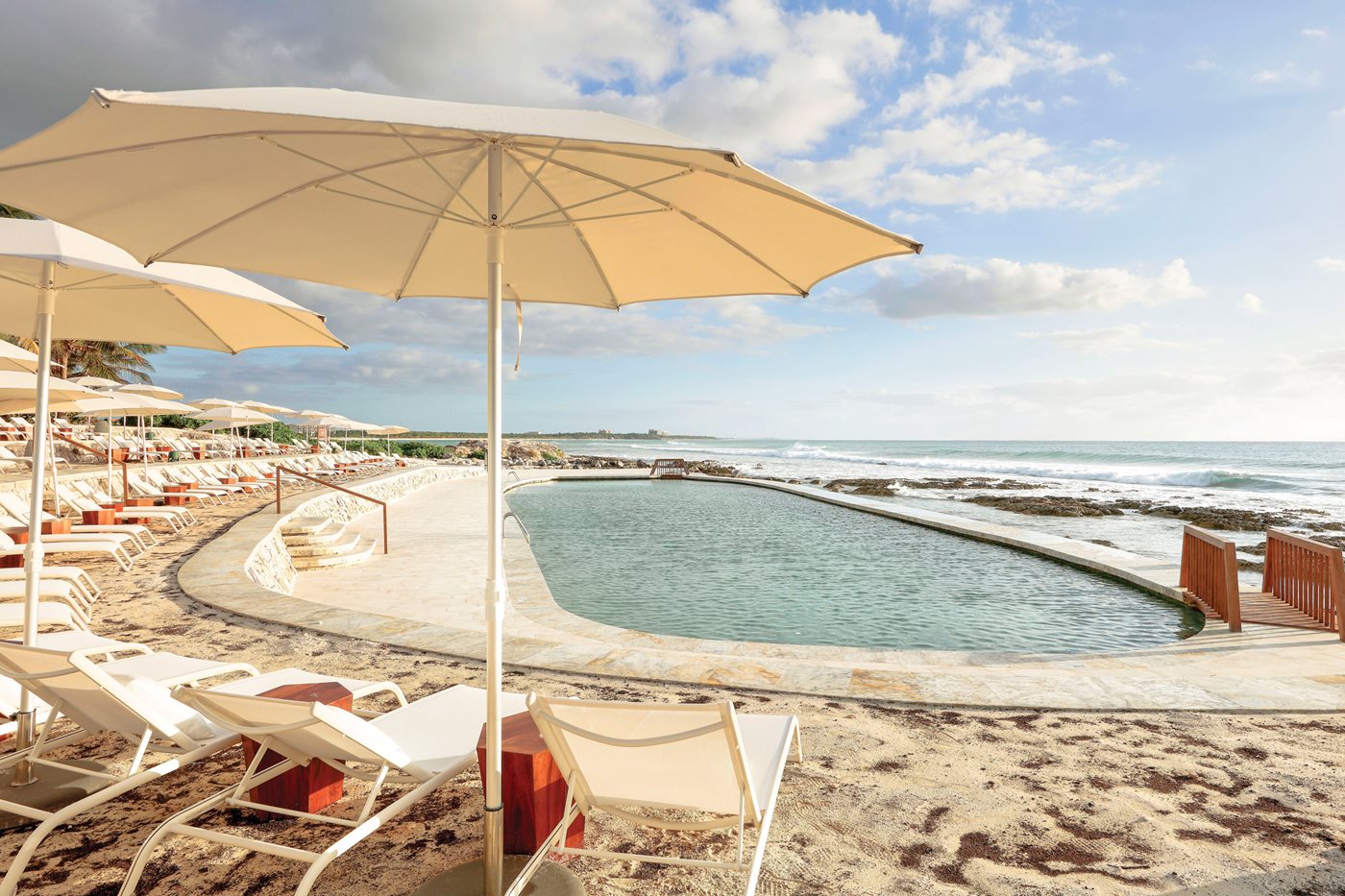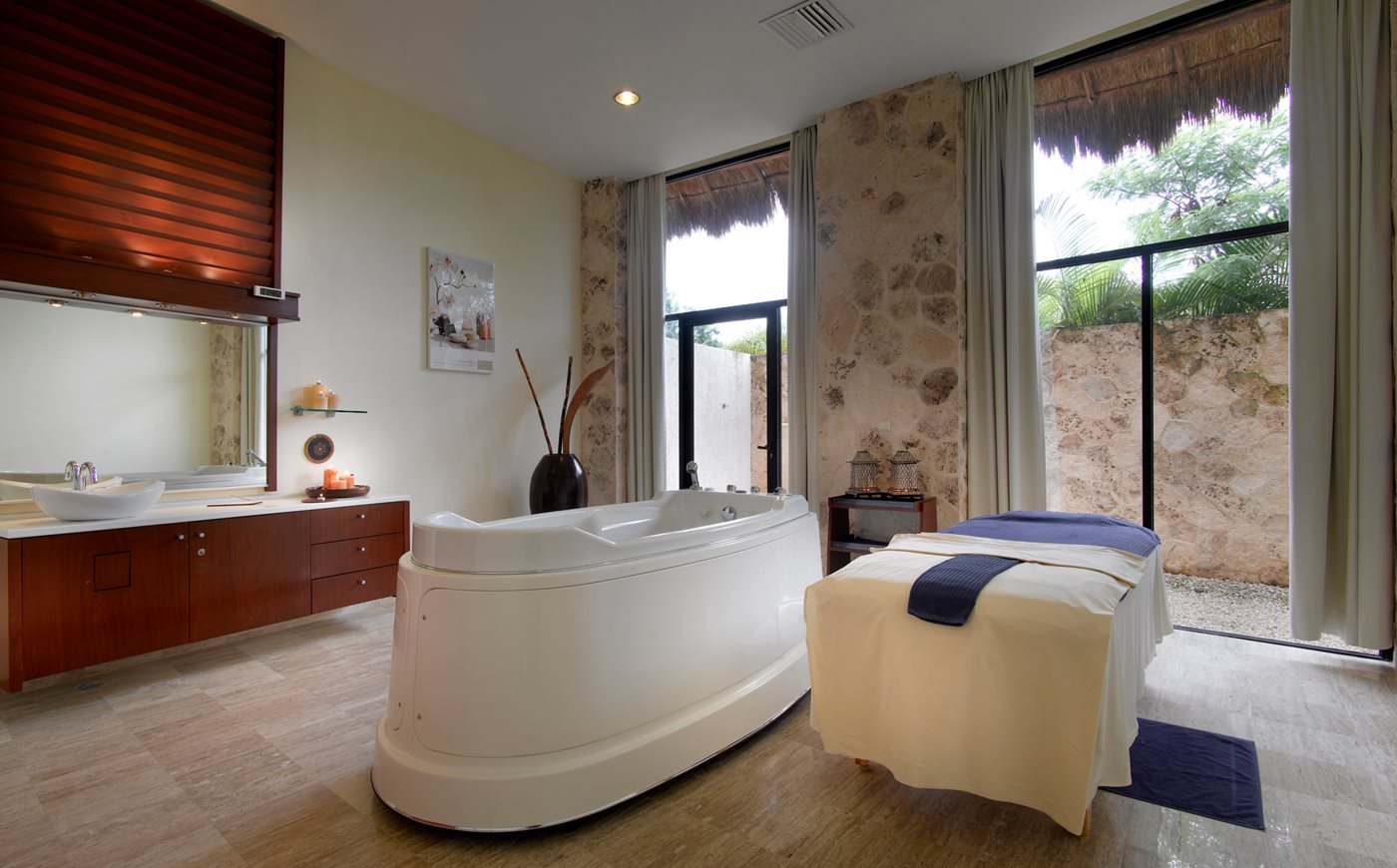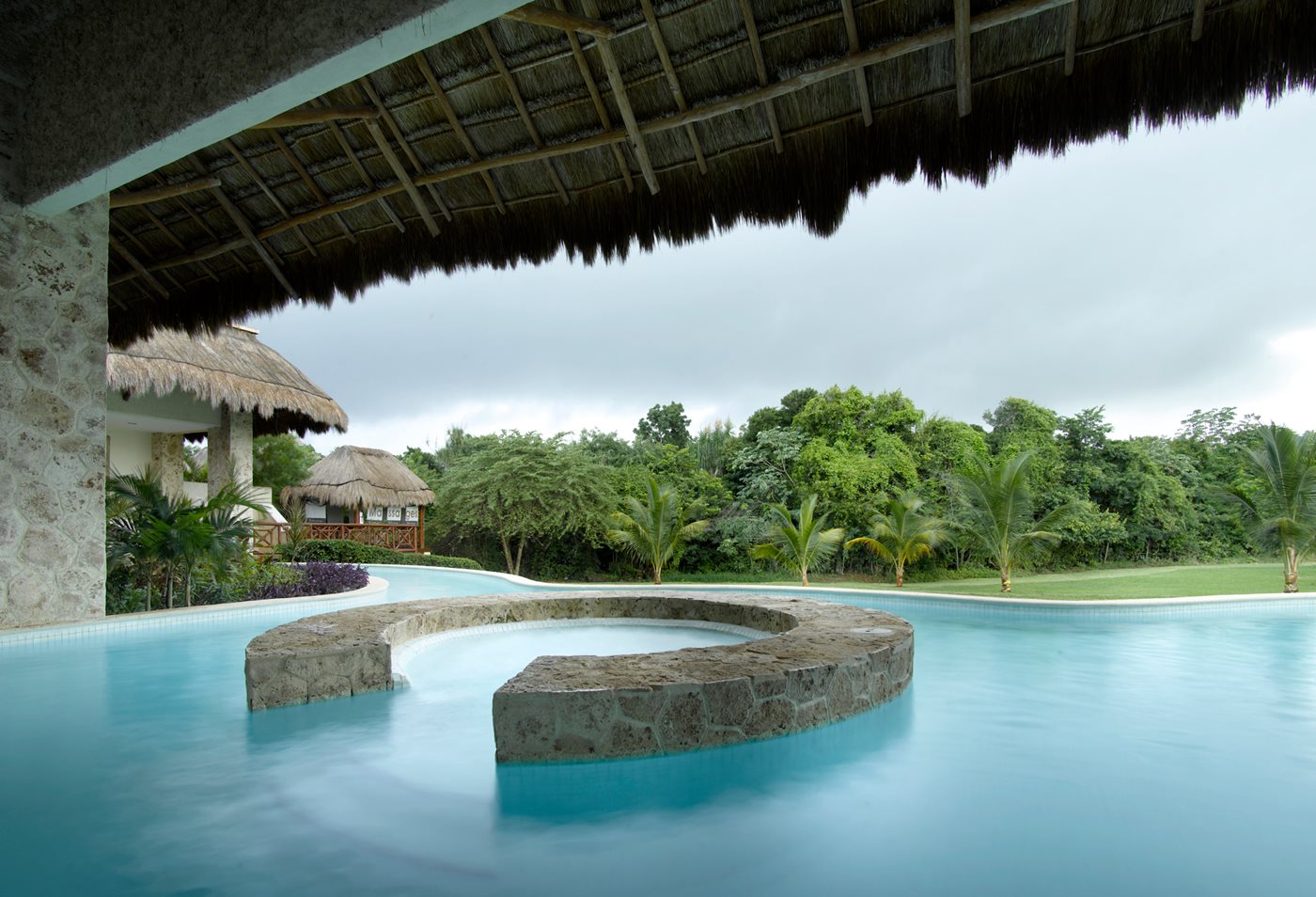 A newly renovated property, TRS Yucatan Hotel is among the most beloved childless all-inclusives by travelers in Riviera Maya, Mexico. No wonder when you consider that TRS properties (for The Royal Suites) aim to provide the highest level of luxury and service of the famous Palladium Hotel Group hotel chain. Get ready for a dream holiday between adults only by opting for this jewel of the Riviera Maya.
Located not far from the beautiful beach of Kantenah (Riviera Maya), the TRS Yucatan Hotel is a real setting of tranquility for an 18-year-old clientele.
The luxury resort has just 454 rooms. Thus, the human size of the place allows a very high level of service, regardless of the requests of travelers. Above all, it is an ideal property for couples or friends who want to enjoy a soothing calm while being in the heart of the very lively destination of the Mexican Riviera Maya. The suites are luxurious and super well equipped, so it will be difficult to leave them, even if yours is a short distance from the central pool for adults only. Even better, some suites offer a private pool of the most beautiful effect and perfectly integrated with the surrounding nature. It's just sublime!
The 24-hour butler service makes all the difference. It's simple, at TRS Yucatan Hotel, you will feel like you are at the center of all attention.
All at the table
For lovers of good food, the TRS Yucatan Hotel will not leave you indifferent with its beautiful diversity of places to sustenance. In total, 6 restaurants will brighten your taste buds during your stay in paradise. From tentazione for fine Italian cuisine to El Gaucho for Argentine grills, La Bohême, a restaurant inspired by the brasseries of France, or La Adelita, the Mexican a la carte restaurant… No bad choices for your taste buds, the food is succulent. To quench your thirst, 6 bars will be at your disposal to create your favorite cocktails.
To refresh yourself, you will be able to make a small saucette in one of the 3 exclusive pools of the TRS Yucatan Hotel.
But that's not all, TRS Yucatan guests will have access to all the properties of the adjacent Grand Palladium hotels, namely the Grand Palladium Colonial Resort and Spa, the Grand Palladium Kantenah Resort and Spa and the Grand Palladium White Sands Resort and Spa (the nearest). incredible!
The TRS Yucatan Hotel in brief:
454 rooms
6 exclusive restaurants + 14 shared with Grand Palladium adjascentes properties
6 bars
3 swimming pools
Wi-Fi: throughout the complex
Spa ($)