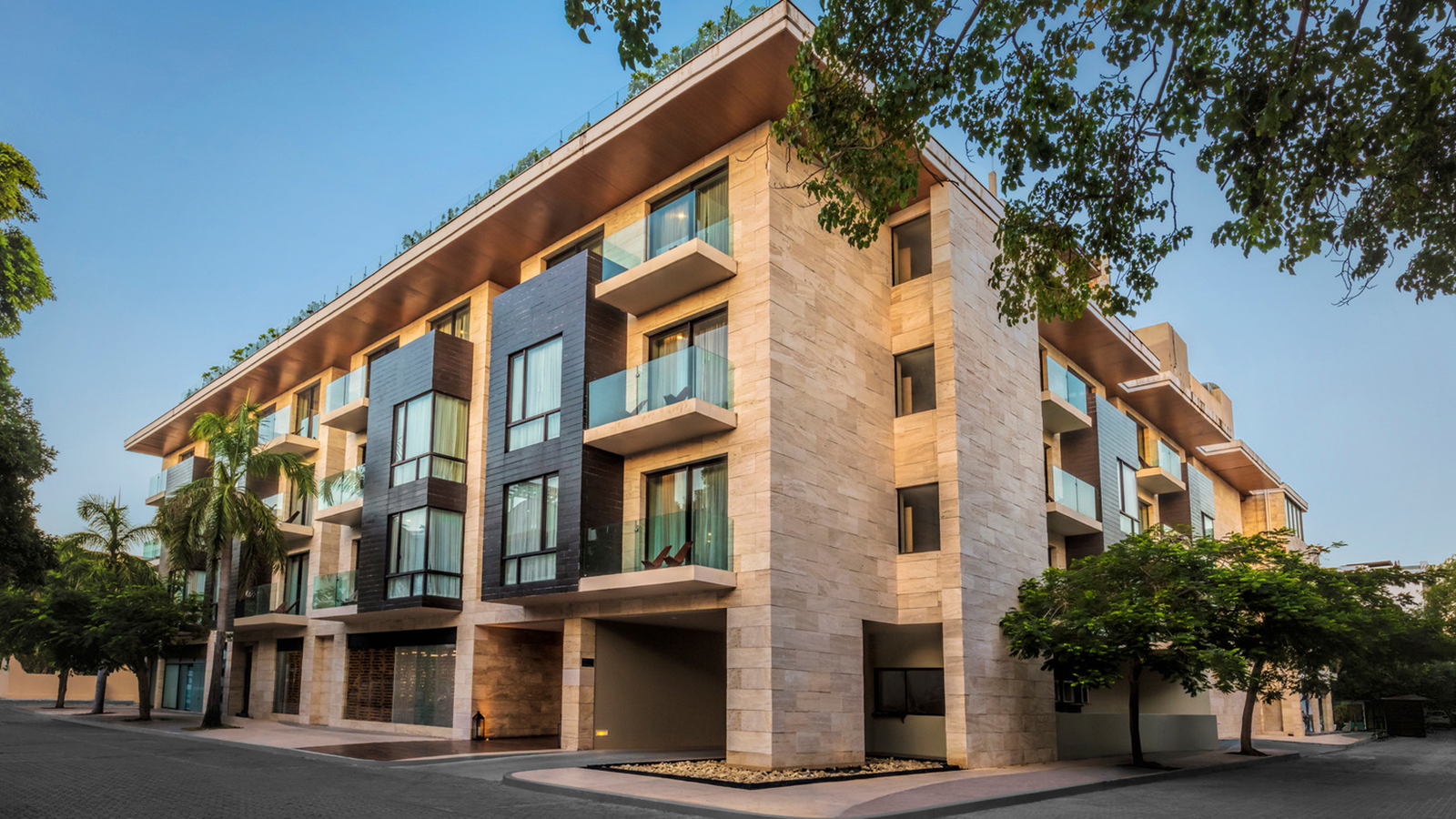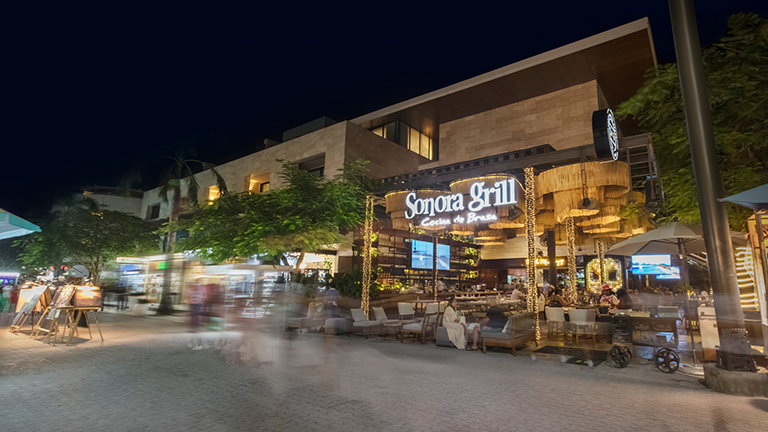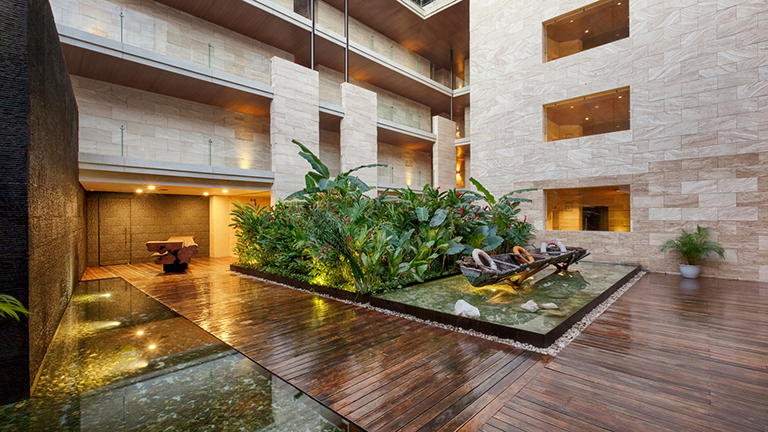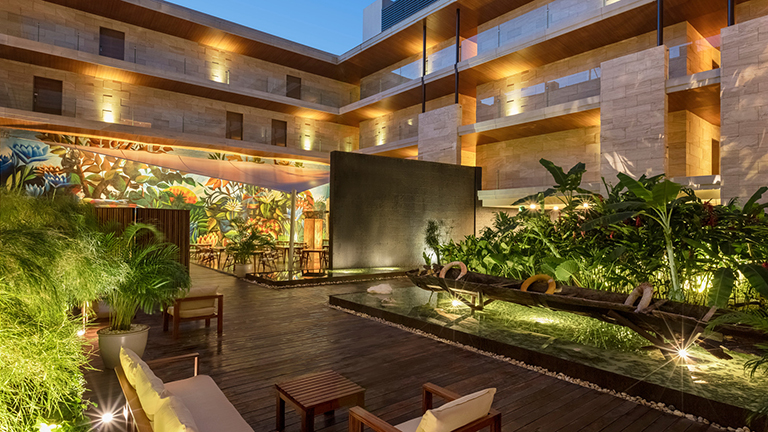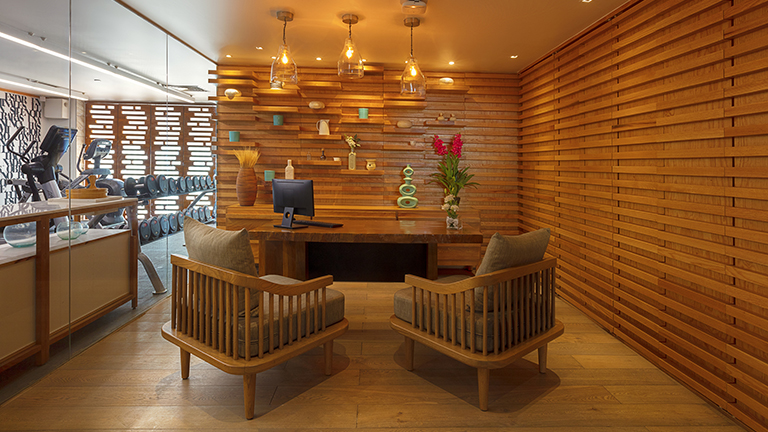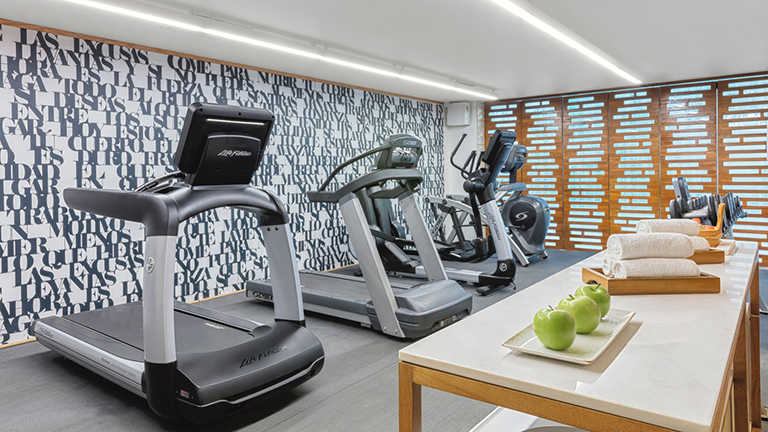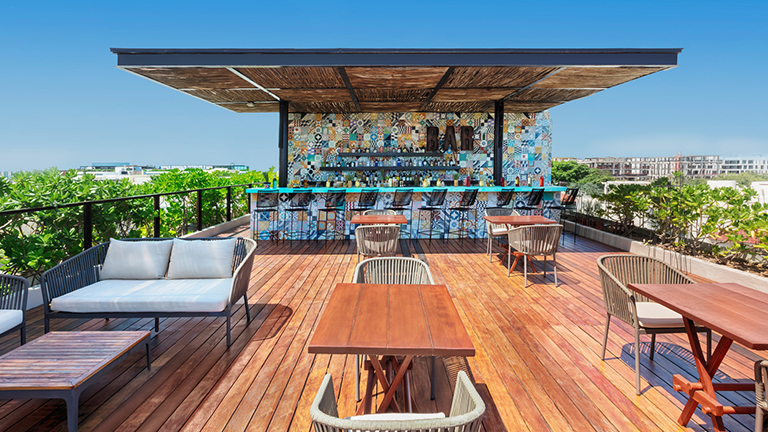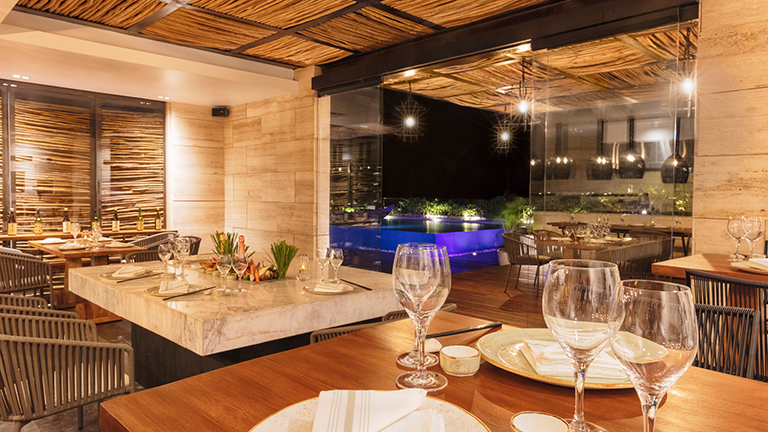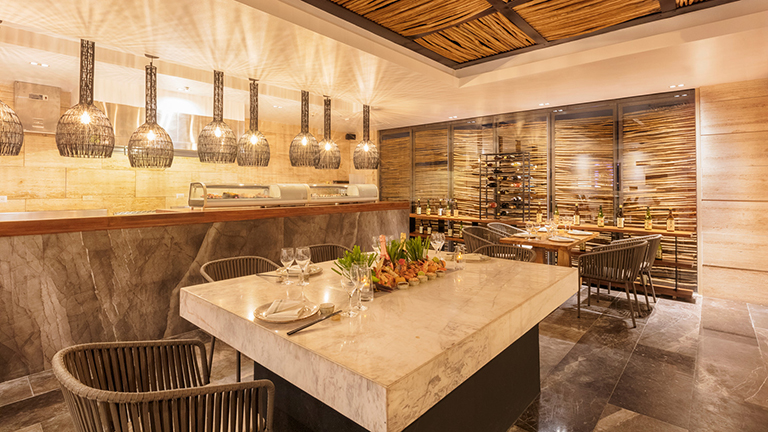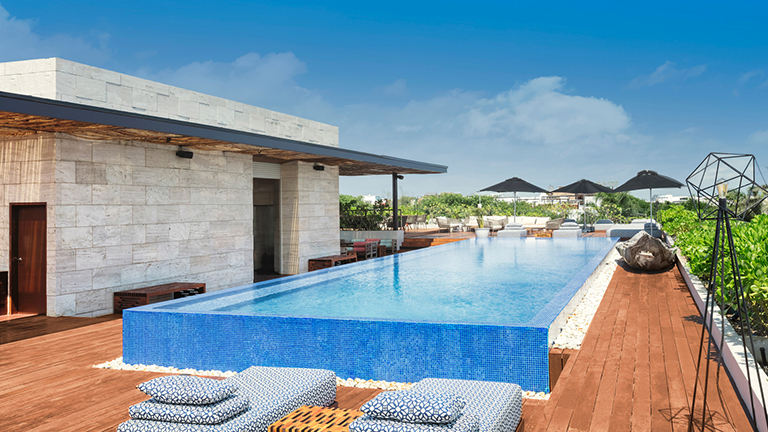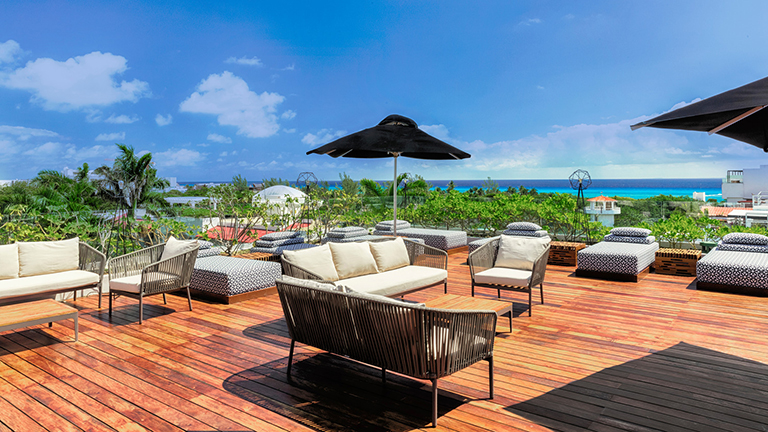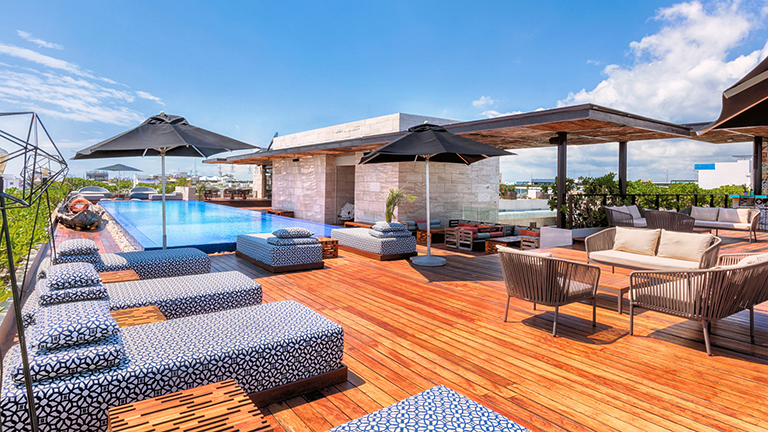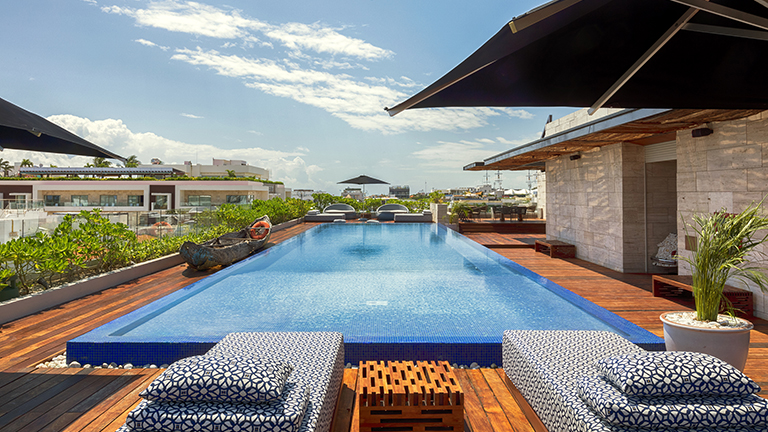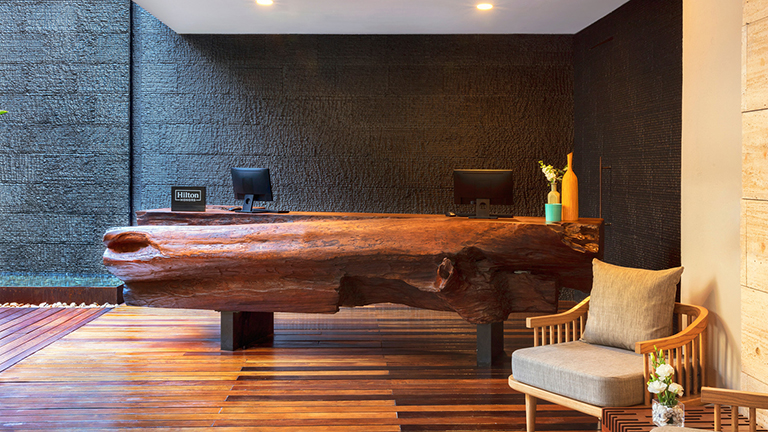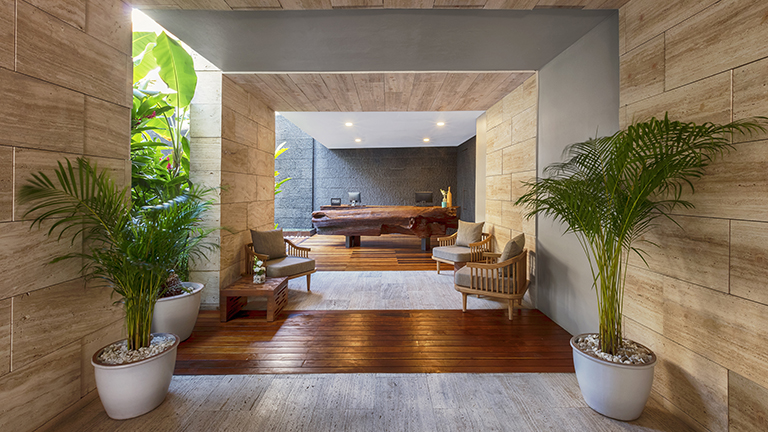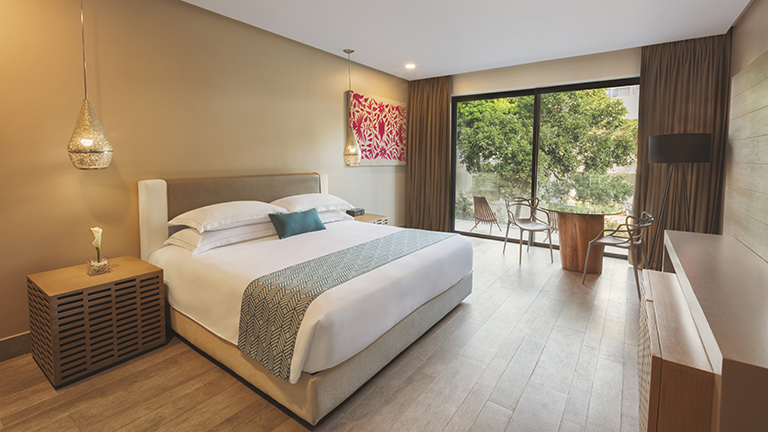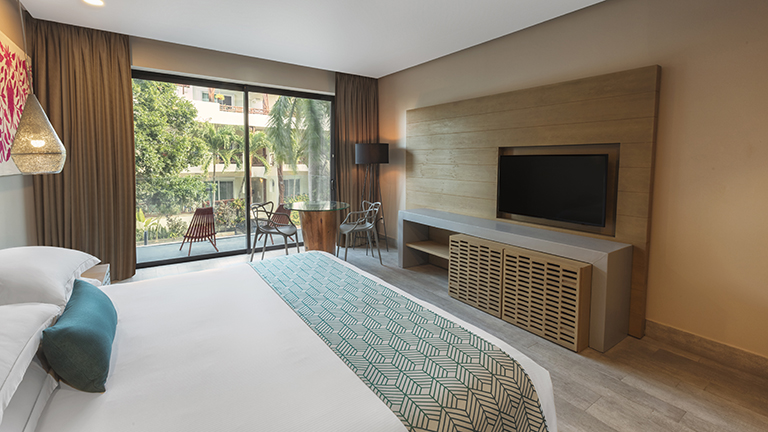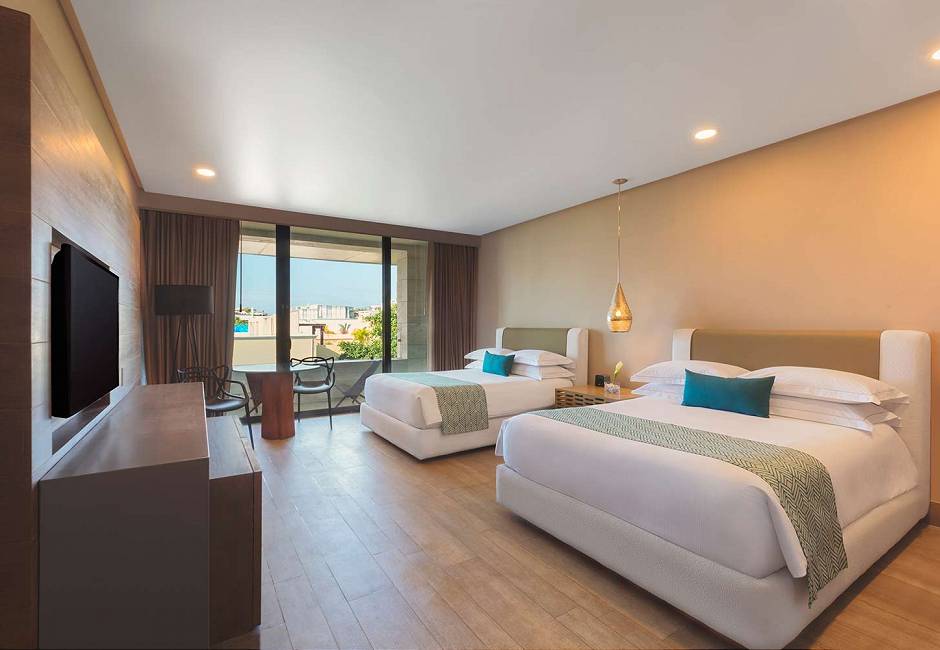 The Yucatan Resort Playa del Carmen is a brand-new boutique hotel for adults only. It is an all-inclusive resort located along Playa del Carmen's famous Fifth Avenue.
Formerly the Live Aqua Playa del Carmen, the Yucatan Resort Playa del Carmen opened in May 2021 and offers 60 rooms in a four-story building, a restaurant, sushi bar, rooftop pool and bar, spa and fitness center. This boutique property is located just minutes from the beach, on Playa del Carmen's famous 5th Avenue, known for its upscale restaurants, luxury boutiques and renowned resorts.
You can also enjoy all the facilities of its sister hotel, the Hilton Playa del Carmen, which includes a private beach and water sports activities, tennis, a luxury spa and an Olympic-size swimming pool, just 500 meters away.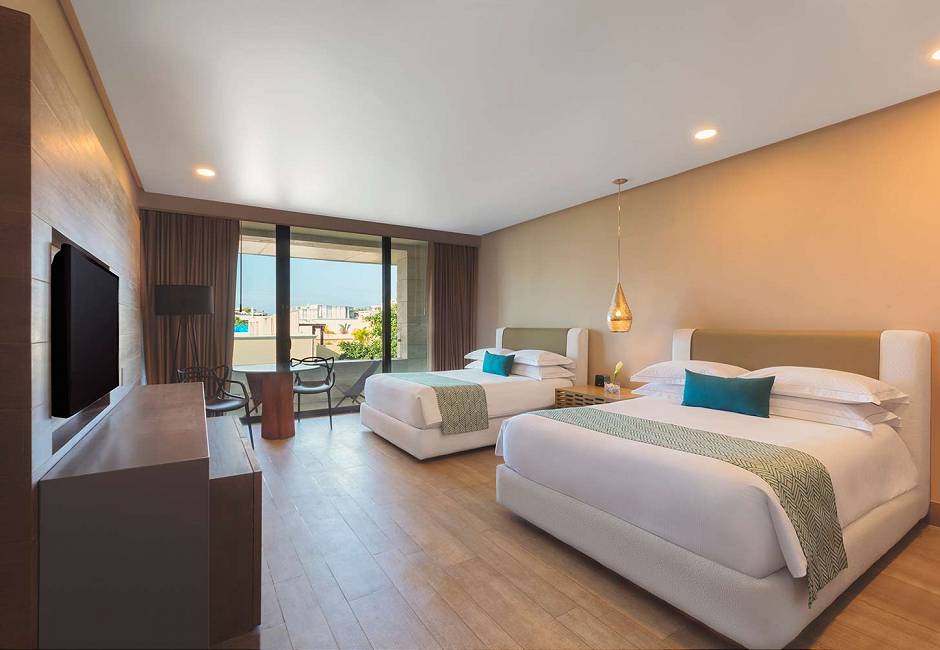 Magnificent lodging
Each of the 60 guest rooms is designed for relaxation and comfort. Your room or suite at The Yucatan Playa del Carmen is your pied-à-terre for a unique visit to Playa del Carmen. It's your place to take a break from the hustle and bustle and enjoy your own version of tranquility. Masterfully designed with contemporary furnishings and striking decor, it's your private space to leave the world behind. Step inside and make it your own.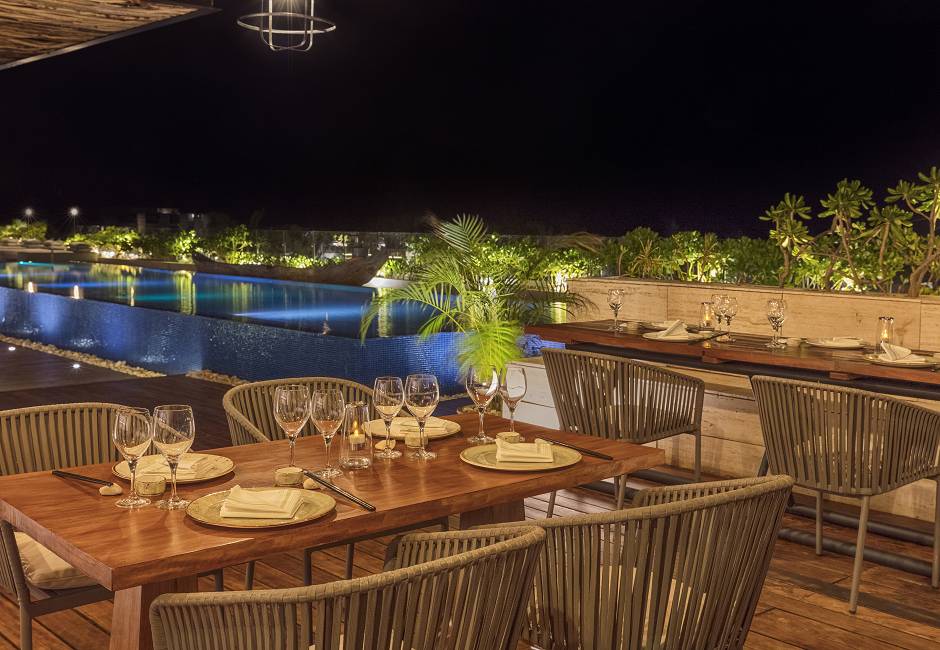 A mastery of the culinary arts
Indulge in culinary options, relaxation and sublime charm with excellent service. Skilled contemporary chefs create a culinary experience that far exceeds expectations and becomes an integral part of the all-inclusive experience at The Yucatan Resort Playa Del Carmen. From the traditional to the unexpected, every dish is memorable.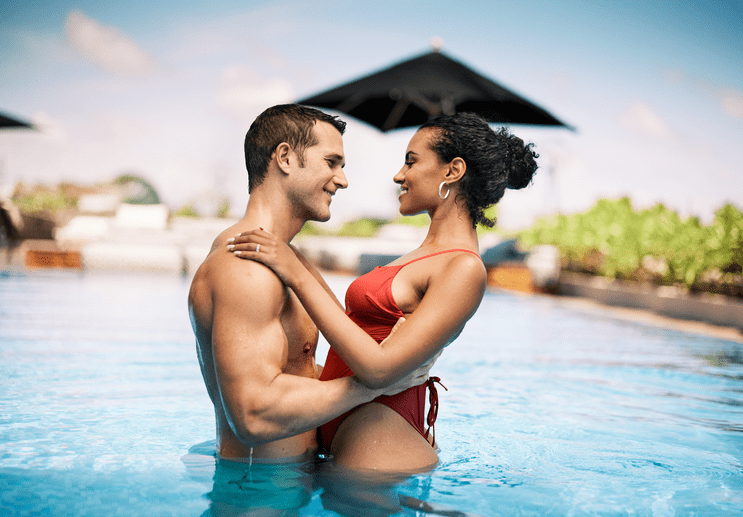 On Mexico's rooftop
Enjoy the Mexican sunshine and take part in a memorable party by the rooftop pool, overlooking the Caribbean Sea, with refreshing drinks and live musical performances. When night falls, feel the pulse of Playa del Carmen's most famous street from the hotel's terrace. Meanwhile, spend your day relaxing at the spa or exploring the destination's natural wonders just minutes away.
Contact your travel consultant for more information or to book your next vacation at Yucatan Resort Playa del Carmen!