Relax on a Caribbean cruise with Royal Caribbean
Cruise the Caribbean with Royal Caribbean International and discover cliff diving, cooling breezes, sand between your toes and the carefree rhythm of island life. Jungle ruins from ancient times and vibrant colonial towns, adorned with brightly coloured buildings, stand as captivating remnants of centuries of history.
Discover Barbados' white sand beaches and rugged cliffs, admire towering mountains like Petit Piton in St. Lucia, explore the lush rainforests of Belize or increase your adrenaline by zip-lining through the treetops of Labadee or Honduras.
If you prefer quiet, contemplative nature, spend the day admiring Jamaica's cascading waterfalls and Bonaire's dazzling coral reefs, home to manta rays and parrot fish. Discover the magic of a Caribbean cruise with Royal Caribbean International.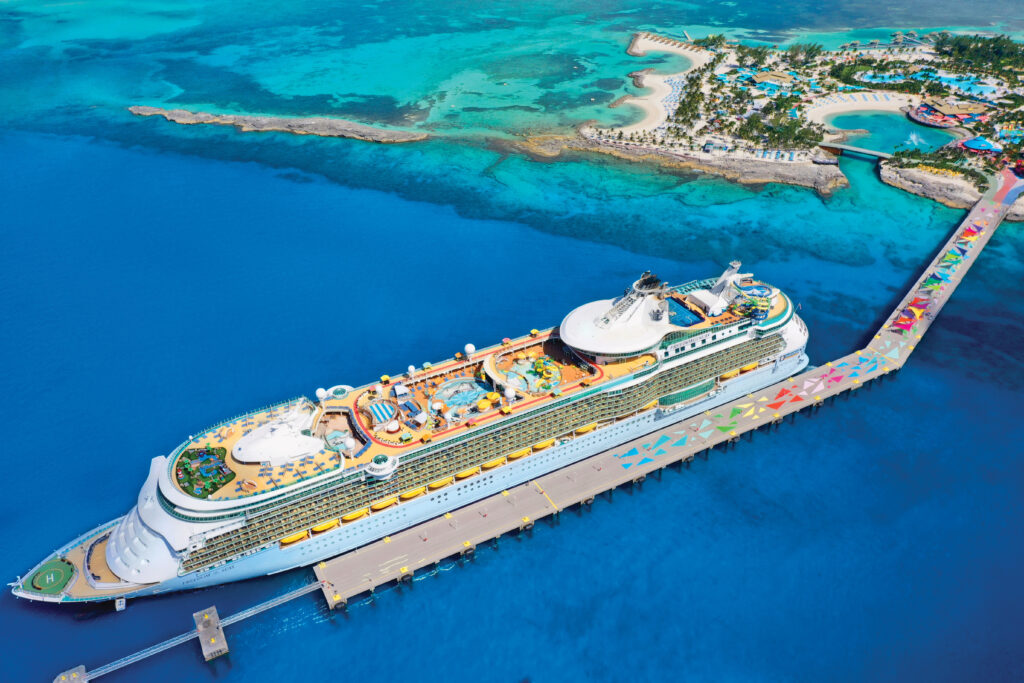 Discover the Caribbean
Once you've seen one Caribbean island, you'll want to discover them all. Admire the colourful colonial architecture of Curaçao and delve into the fascinating history of old San Juan. Discover the culture of some of the oldest cities in the Americas – the Caribbean has been shaped by a diverse history, with Africans, Europeans and Asians all leaving their mark. Discover the cathedrals and Spanish colonial architecture of Santo Domingo, the lively street festivals of Barbados or the citadels and colourful buildings of San Juan on your Caribbean cruise.
Embark on the best Caribbean cruises where you will dive into aquamarine waters on a snorkelling or scuba diving adventure and see the beautiful underwater life, which features not only captivating coral reefs but also unique species such as Orange Moochers, Loggerhead Turtles and Red Cushion Starfishes, up close in shallow waters.
Feeling at home
Royal Caribbean ships are designed with your comfort in mind. The rooms are spacious, and some even feature private balconies and dining areas. Every aspect of the ship's design caters to the diverse needs of guests, be it families, couples, groups of friends, or solo travellers. Rest assured that you'll find the perfect room to ensure your utmost comfort with Royal Caribbean.
Experience Royal Caribbean and discover what the Caribbean has to offer! Contact your travel consultant for more information and/or reservations!