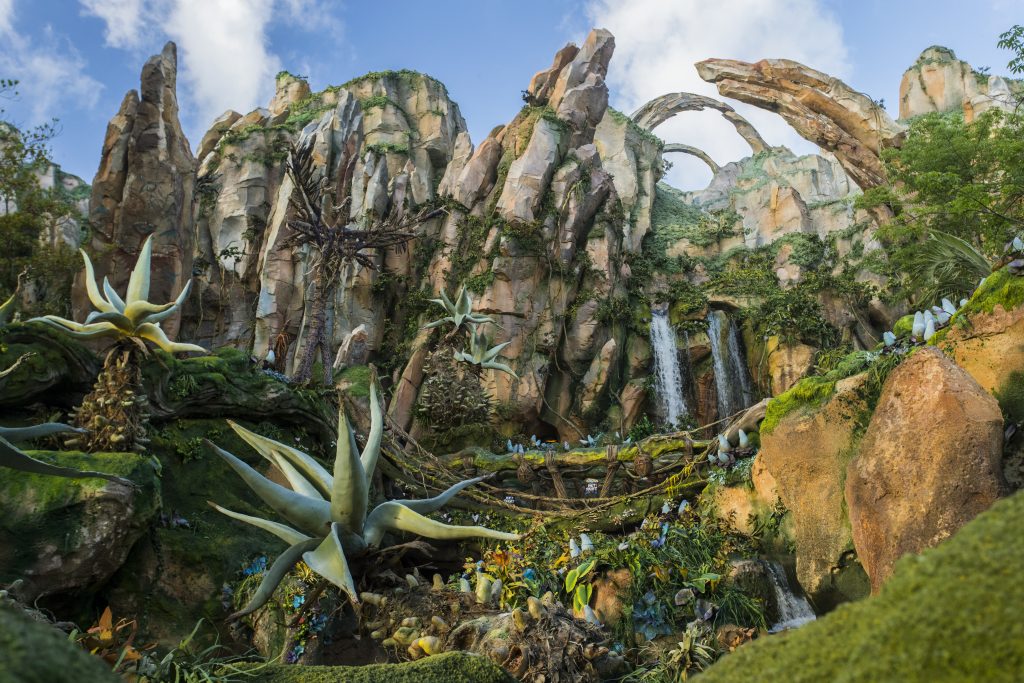 What if there was a world that challenged everything you thought you knew? A world beyond what you thought was possible. Beyond belief.
Welcome to Pandora—The World of Avatar.
Journey to a distant world where floating mountains defy gravity. Where nature comes alive in a brilliant bioluminescent glow and mystical rivers flow. Where you can fly on the back of a mountain banshee and feel it breathing beneath you.
For the first time ever, Alpha Centauri Expeditions, in partnership with Disney's Animal Kingdom Theme Park, has made it possible to explore Pandora—offering unique expeditions and previously unimaginable possibilities in interplanetary adventure travel.
Your expedition begins in the Valley of Mo'ara, where the land is an adventure unto itself. Hike under mountains that float mysteriously above while you discover the totems, cuisine and artifacts of the Na'vi culture that surround you. Take in the Pandoran flora and keep your eyes wide open for fauna along the way.And as the sun sets, get ready for a forest alive with bioluminescence that'll amaze even the most well-traveled.
Ready for a rite of passage that was exclusive only to the Na'vi of Pandora? Climb aboard the back of a living, breathing banshee on Avatar Flight of Passage. Let anticipation build knowing you'll experience flight like never before on one of Pandora's largest predators.Fly over thrilling vistas populated by herds of Pandoran animals, soar through ancient stone arches, and dive under floating mountains and over rushing rivers like nothing on earth.
Board a reed boat and experience a mystical Pandoran river where every moment tells a story. As the rainforest canopy glows with life around you, discover plants and exotic creatures as the Na'vi Shaman of Songs calls to you. Experience the true harmony of nature—Na'vi and humans together as one in a world that can only be Pandora.
A world beyond belief.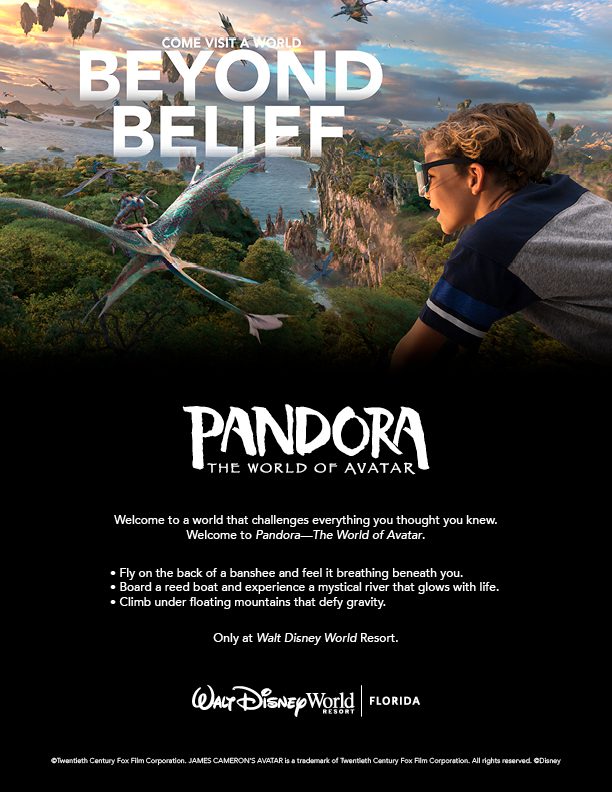 Contact your travel advisor right now !
Disney images, logos and properties: Disney ©